Can you believe August is now upon us?  Just as summer is flying by, so are amazing birds, some of whom are already pondering the journey back to their wintering grounds. Keep your head up and eyes open… you never know what you'll spot. So where are you watching birds this weekend? Comment below on the excitement you have planned!
After a whole week at home, I and the family are hitting the road once more. This time, we're headed out to Virginia Beach for a week of sun, surf, and shorebirds. If you're in the area and would like to do a bit of off-week birding, shoot me an e-mail. Charlie is grounded for at least a few more days, preparing for some major excursions to California, Hong Kong, and Nigeria. Corey, on the other hand, will just be returning from a fantastic bird blogger soiree at the Swarovski North American headquarters in Rhode Island… can't wait for those pics!
As you prepare for your outstanding August weekend, be sure to celebrate Sky Watch Friday…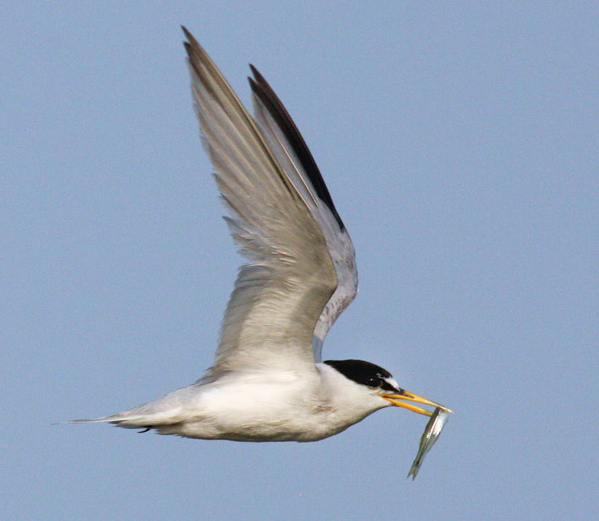 Watch the skies for saucy seabirds, like this Least Tern with lunch (photo by Charlie)
…and if you don't quite know what a tern is, we've got the answer!