December has arrived, delivering its bounty of holiday frenzy and frozen precipitation. Your experience of this month may of course differ, but mine is colored (white) by the snow already deposited upon my doorstep. But December is a festive month, rich with holiday cheer. It's also a birdy month in many parts of the world. Are you prepared to embrace the extremes of December? How will you be doing that this weekend and will birding be involved? Share your plans in the comments below!
I'm headed down to NYC this weekend to take in the Giants-Redskins game and watch Donovan McNabb get mauled by the Big Blue defense. My New York Metro excursions usually augur avian-aspirational adventures with my former friend Corey, but he decided to head down the North Carolina to chase birds with Nate (still my friend, but if Corey finds a Bachman's Sparrow, I may reconsider.)
Whatever your plans this weekend, make time to enjoy SkyWatch Friday. Also be sure to come back Monday to share your best bird of the weekend!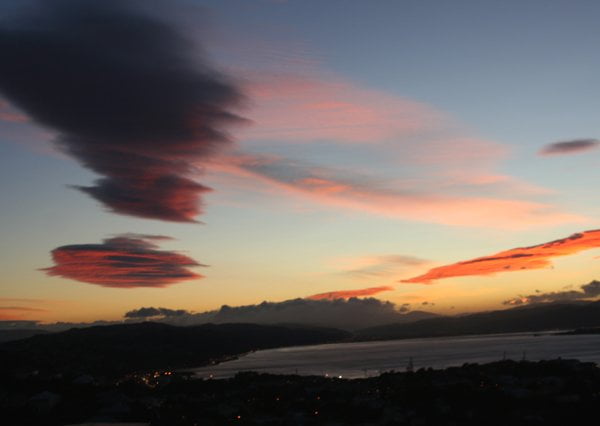 Keep your eyes to the skies for exclamatory cloud formations like this one Duncan snapped over New Zealand!