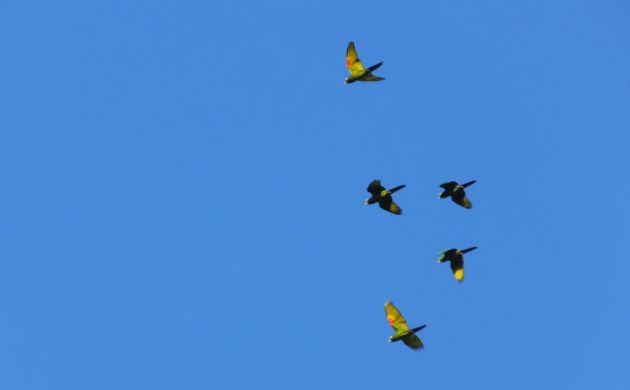 Are you the sort of birder who takes comfort in the thought that you might find new species within driving distance of your home? Or are you the kind of completist who is driven to distraction by the knowledge of unseen species in your general vicinity? I definitely fall into the former category, willing to cache new birds away like an Acorn Woodpecker stores oak nuts. This week, my travels took me within the orbit of a very special bird that's been on my rainy day list. Alas, this bird doesn't like rain! Nonetheless, knowing it's out there fills me with anticipation for the next attempt. Don't you love that feeling?
I'm going to ignore my mystery quarry this weekend and focus on some closer birds on the wild western side of the county. Corey will conduct his usual deep dive into coastal Queens birding. How about you? Where will you be this weekend and will you be birding? Share your plans in the comments below.
Whatever your plans this weekend, make time to enjoy SkyWatch Friday. Also be sure to come back Monday to share your best bird of the weekend!