Have you internalized the new year yet or are you still writing '2008' on your checks? Frankly, I could care less what the year is… as long as the month is January, I'm freezing! What are you doing this weekend and will you be watching birds? Comment below on the excitement you have planned!
In northern climes, winter birding means ducks, gulls, owls, and boreal finches. Considering I have as much of a shot at spotting a siskin at my new feeder as I have chasing one down in a frost-locked forest, I might just stay home!   Charlie is with me, in spirit not geography, since he's been on the road quite a bit and his family has forgotten what he looks like. Thankfully, Corey has enough drive for all of us; he'll be hustling rare birds throughout the five boroughs as an excuse to keep using his spectacular new Swarovski optics. Hmmm, maybe I will need to get out this weekend…
Whatever you do this weekend, make time to enjoy Sky Watch Friday…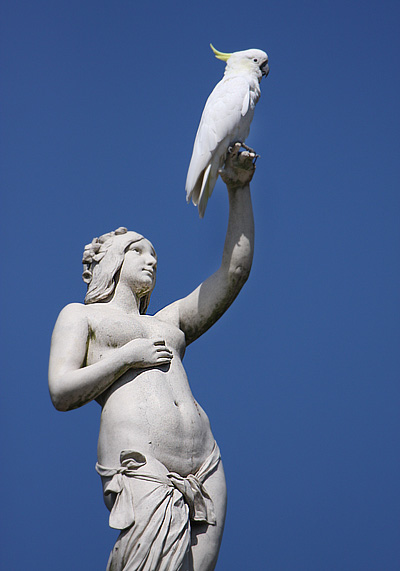 If you're not in position to spot a wild parrot like this Sulphur-crested Cockatoo Charlie snapped
down under, enjoy what we've put together so far for PARROT MONTH!