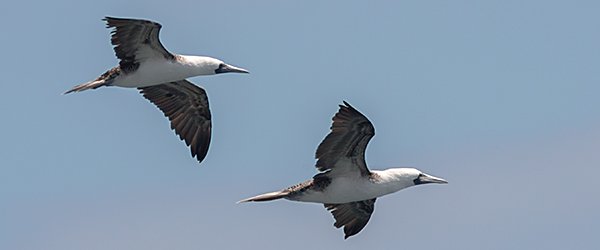 Looking for boobies? Look up, at least if you are birding coastal Chile like Renato was!
Birding and parenting don't always go together well. In fact, many attempts to combine the two end in compromised results in both endeavors.  Many dads (but interestingly few moms) have documented their successes in simultaneously birding and parenting  on this blog and others. In general, though, when young, noisy children are involved, each activity may be best enjoyed at the exclusion of the other. I mention this point only because most American students are about to be released from their academic confinement into a world ruled most months of the year by adults and truants. Do you know where your children will be this summer?
Work will lock me indoors most of this weekend, but I'm making a run for our local park on Sunday. Corey will be kicking around Queens scraping up year birds. How about you? Where will you be this weekend and will you be birding? Share your plans in the comments below.
Whatever your plans this weekend, make time to enjoy SkyWatch Friday. Also be sure to come back Monday to share your best bird of the weekend!