Mid-March is upon us, which means the time has come to pay homage to the bloody red god of war, Mars. You did know that the Ides of March, this coming Sunday, were traditionally dedicated to the Roman deity of brutal battle, right? Somehow, I anticipate that more of you will be participating in St. Patrick's Day parades than martial processions. What will you be celebrating this weekend and will it involve birds? Share your plans in the comments below!
This weekend is my son, Mason's birthday weekend which means family festivities and fun. However, I don't think owls or any other kind of birds fit into the equation. Corey will be birding of course, probably in the company of at least a couple of fellow bloggers. If you're in the NYC area, either look out for the maelstrom of micropublishers on the trail or jump right in! Charlie, fortunate Charlie will be watching birds in Cape Town this weekend. Sounds like fun, right?
Wherever you are this weekend, make time to enjoy SkyWatch Friday…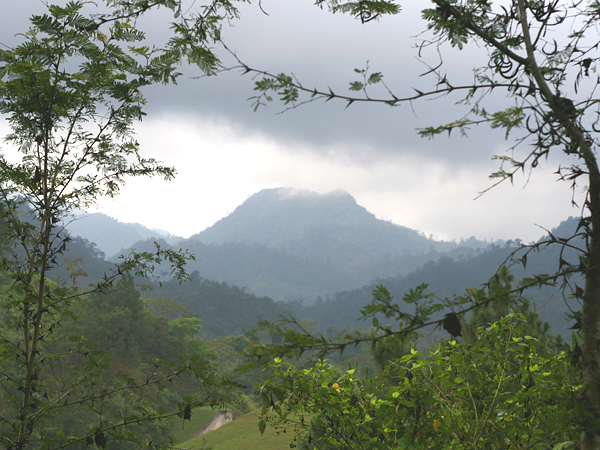 Remember that we're in the midst of Mesoamerican Month here on 10,000 Birds.
Enjoy this misty view along the route to Cerro Azul Meamber National Park in Honduras.