April is on the wane and it seems like everyone is rushing to somewhere better, or at least warmer. Human beings are far from the only beings on the move. Every day, more birds and butterflies turn up in my neckof the woods. What's happening in yours? More important, where are you headed this weekend and will you be watching birds? Share your plans in the comments below!
The 10,000 Birds team will be in its usual state of flux. I'm headed down to Potter County, PA to enjoy some fine feeder birds. Corey will no doubt be scouring NYC for early migrants. And Charlie, lucky Charlie is en route to Panama for an epic week of birding at the legendary Canopy Tower!
Whatever your plans this weekend, make time to enjoy SkyWatch Friday…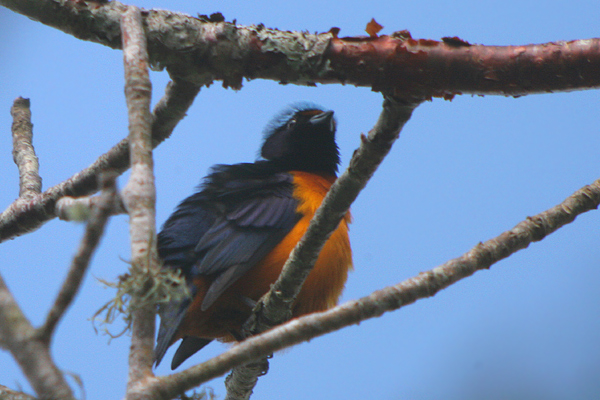 If you keep your eyes to the skies, you may see something spectacular like these Elegant Euphonias Corey spotted in (where else?) Honduras!