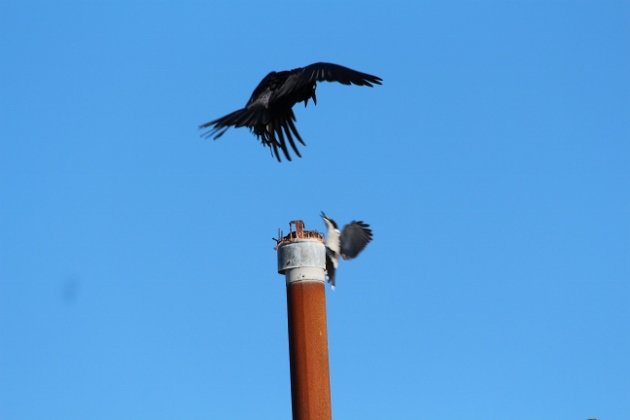 Keep your eyes to the skies for scrappy little birds harassing bigger birds… more common that you'd think!
Sometimes the weather and the calendar don't seem to be in sync. In my part of the world, cold air is sapping that summer feeling. Hopefully, you're enjoying a more seasonal clime!
This weekend, I'm entertaining guests with a concerted disinterest in nature. Hopefully, I'll see some good birds anyway. Corey somehow always finds a way to fit quality birding into his weekend plans. We can all learn a lot from his example! How about you? Where will you be this weekend and will you be birding? Share your plans in the comments below.
Whatever your plans this weekend, make time to enjoy SkyWatch Friday. Also be sure to come back Monday to share your best bird of the weekend!