Do you know what I love about October? Pumpkins! Everywhere you look in the United States around this time of year, giant orange squashes are just loafing around, killing time until their inevitable trip to the mulch pile on November 1. Pumpkins feature in some pretty tasty dishes, but once I discovered how much better sweet potato pie tastes than pumpkin pie, I've preferred these curcurbits for their festive fall attitude. Do you think of October when you see pumpkins? What do you do with yours? More important, what are you doing this weekend and will you be birding? Share your plans in the comments below.
Corey anticipates a busy weekend ahead: hopefully in a movie theater Friday, on the coast of Queens Saturday morning, in Times Square Saturday evening with Occupy Wall Street, and upstate on Sunday to meet his new nephew. But enough about him… how about me? I'm headed to Costa Rica for a long, presumably bird-bountiful weekend in the capable custodianship of Patrick O'Donnell. Suffice to say, I'm tremendously excited. If you've been to Costa Rica, let me know what you liked best!
Whatever your plans this weekend, make time to enjoy SkyWatch Friday. Also be sure to come back Monday to share your best bird of the weekend!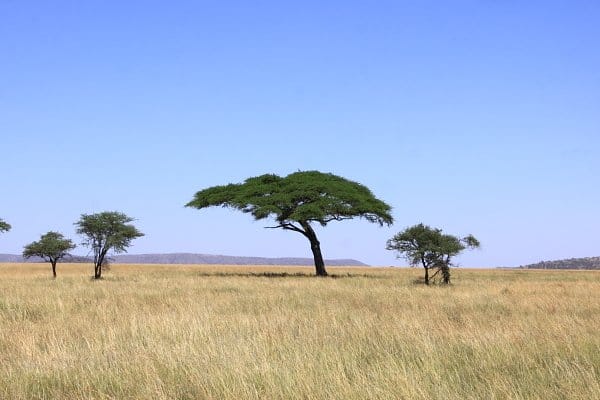 Clear skies over the classic Acacia-studded grasslands of the Serengeti