I can't wait to be in Florida! The 18th Annual Space Coast Birding and Wildlife Festival is less than a month away and while we don't have snow down yet here in New York City I am pretty sick of cold weather and could use some warmth and Florida sunshine! Hopefully, you'll be joining me at the festival and if you are I thought you might like to know which field trips I am co-leading so that you can sign up for all of them. (Or, you know, avoid them. Your call.)
On the first full day of the festival, Wednesday, 21 January, I will be on the bus for a morning-long field trip to the famous Ritch Grissom Memorial Wetlands at Viera. Dan Click, for whom Viera's "Click Ponds" are named, is the co-leader for the trip and seeing as he helped build the wetland complex he is a really good person to have along showing the birds! Last year we had an amazing array of great birds and also were lucky enough to see an otter up close. It was awesome. I divided that field trip up into two checklists in eBird. You can see what participants saw here and here. We also did a little side trip to try to pick up the rare-for-Florida Ash-throated Flycatcher and were totally successful! And who knows what else you can see at Viera – I've been lucky enough to see a Gray Kingbird there as well as a Bald Eagle catching and eating a Blue-winged Teal!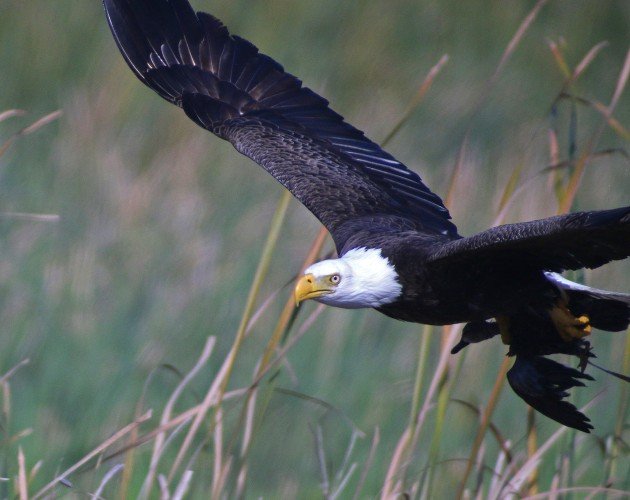 This Bald Eagle was a sight worth seeing! Join me at Viera and we should see something as cool…
On Friday, 23 January, I'll be co-leading two trips. First, from 8 AM until noon will be the "Shorebird Workshop for Advanced Birders" which will be led by Kevin Karlson, a co-author of The Shorebird Guide. You know when you are being schooled in shorebird identification by the guy that literally wrote the book on shorebirds that you will learn a lot. Steve Ritt and I will be helping Kevin out, in my case probably by trying to spot shorebirds, get them in the scope, and let Kevin go to town on the field marks and behaviors that I don't know.
That evening I will be once again co-leading the "Black Rails at the St. John's National Wildlife Refuge" trip. In 2011, my first attempt at Black Rail was a failure when Black Rails neither called nor showed. January of this year was much better when we heard not one but two different Black Rails! That means, by logical progression, that in January the trip I am on will experience an actual sighting of a Black Rail! If not, we can blame Mike Legare, the Black Rail guru, who runs these excellent trips every year. Sign up if you want the chance to see an enigmatic and charismatic species.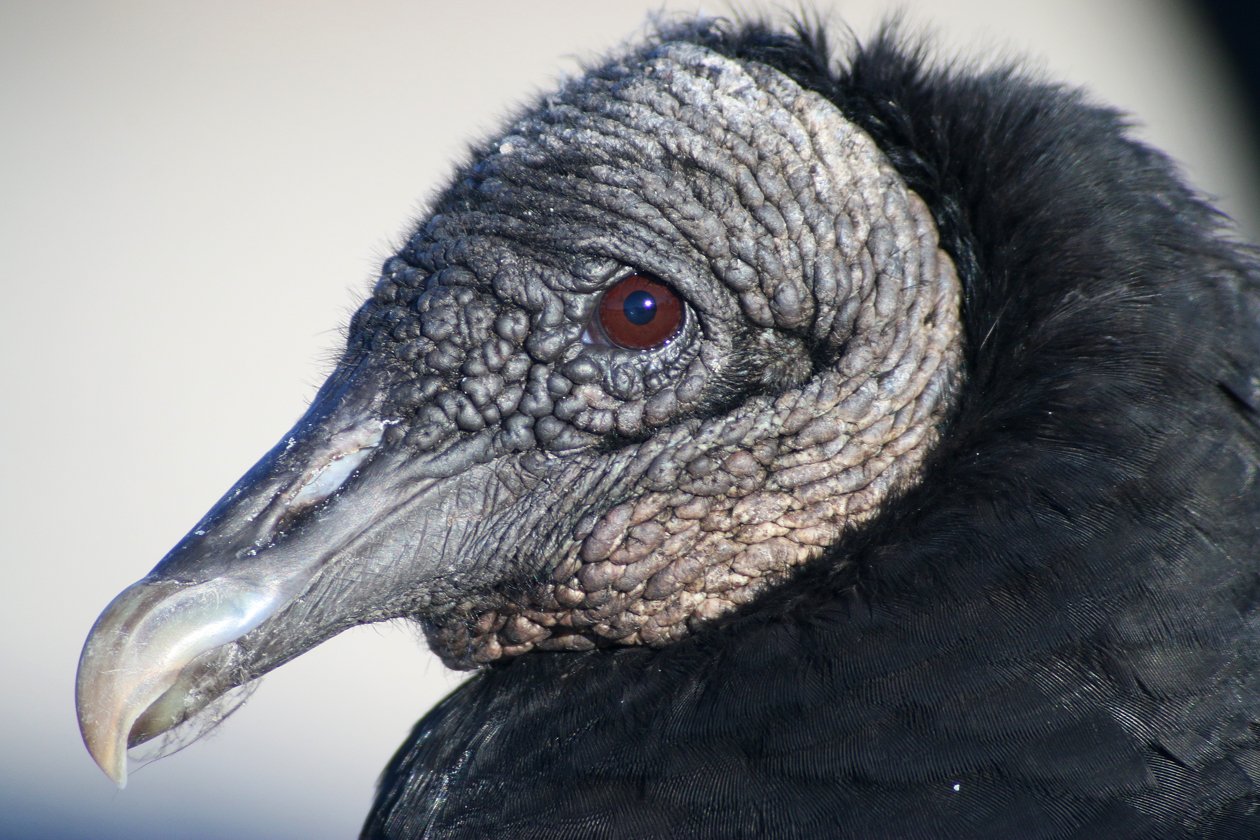 I guarantee you will see a Black Vulture if you go to Space Coast in January!
Finally, on Sunday, 25 January, I'll be with Tom Dunkerton of Nikon out on the "Marl Bed Flats – Lake Jessup Conservation Area" trip. I really liked this trip last year as we got the only Black-necked Stilts of the entire festival, to say nothing of Eastern Meadowlarks, Wilson's Snipe, Grasshopper Sparrow, and Limpkin. The eBird checklist for the trip included 45 species to which we added a bunch more when we stopped at another portion of Lake Jessup Conservation Area and picked up, among other things, Great Horned Owls and Yellow-throated Warbler.
What are you waiting for? Sign up for Space Coast! And sign up for my field trips! You won't regret it, especially when we spot a Black Rail!
…
10,000 Birds is a Scrub Jay level sponsor of the 2015 Space Coast Birding and Wildlife Festival.
…