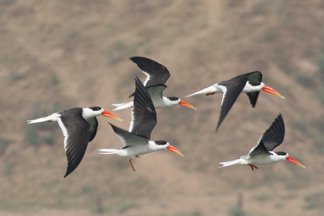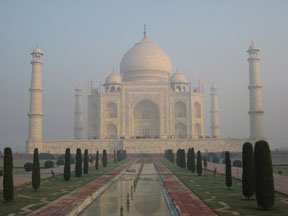 During the holiday season, we often think of others. You've probably enjoyed shopping for the birders in your life, carefully choosing amazing optics, books, apps, or assorted gifts to impress female friends. But can even those thoughtful gifts suffice when shopping for yourself? In my mind, nothing beats traveling to memorable destinations to experience the grandeur of both human culture and natural beauty.
We've covered so many mind-bendingly brilliant birding locations around the world this year that you may be paralyzed by the options. If you're open to ideas, might I suggest India? Naturalist Journeys is offering an enticing India: Wildlife and Birding Safari – Birds, Tigers & the Taj Mahal package in February 2015. While Naturalist Journeys is a long-time sponsor of 10,000 Birds, they did not ask us to promote this or any of their specific tours. The only reason I'm mentioning this trip is because I'm thinking of going!
What's so great about birding in India?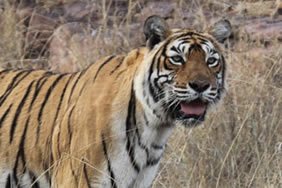 1. Over 300 species on this particular trip last February, including spurfowl, storks, owls, hornbills, drongos, sunbirds, and plenty of other Asian avian attractions.
2. The Taj Mahal, which is only the world's fanciest mausoleum. Tastefully named environmental scientist Mike Bergin recently observed that the Taj Mahal is turning brown, so sooner is better than later for visiting the "crown of palaces."
3. Tigers!!! Ranthambhore National Park is considered an excellent place to spot Bengal Tigers. Even better, three litters of tigers were born there last year, so tiger cubs may be seen.
This is exactly the kind of birding trip I love best, rich with nature, culture, and cuisine. I'm still trying to decide if I can fit this Indian odyssey into my schedule… let me know if you decide to fit it into yours.