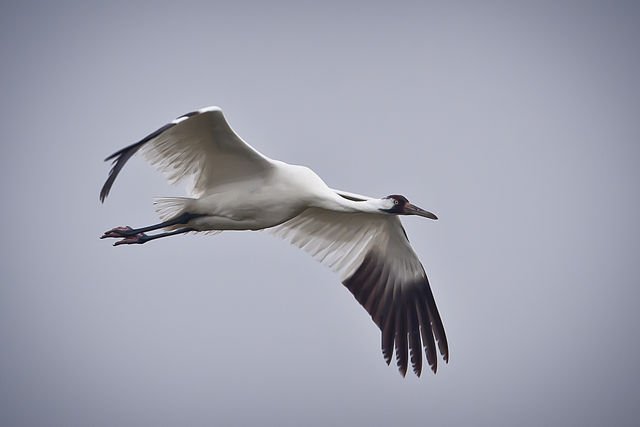 It's deja vu all over again, sadly. The U.S. Fish and Wildlife Service has announced the death of two Whooping Cranes in Hopkins County, Kentucky. The mated pair was passing through the area last fall as part of Operation Migration, an effort to restore a migrating population of the birds to the eastern United States. Authorities said the deaths occurred in November but delayed the announcement in order to conduct an investigation and assemble a reward for information.
Any loss of the cranes is a huge blow, as the total current population hovers around 600. Making bad news worse, officials speculate that the Whooping Cranes likely weren't killed by hunters, but instead by thrill-seekers. (What thrill there is in murdering an endangered species, I'll never know.)
To learn more—and educate others—about Whooping Cranes, there are plenty of resources. The International Crane Foundation is a good start, as are the Whooping Crane Eastern Partnership, Journey North, and the above-mentioned Operation Migration. Also recommended for insight into the dramatic story of a species brought back from the brink of extinction is The Man Who Saved the Whooping Crane by Kathleen Kaska.
Rest in peace, cranes 905 and 733.
(Image above by John Noll/U.S. Department of Agriculture/Wikimedia Commons)