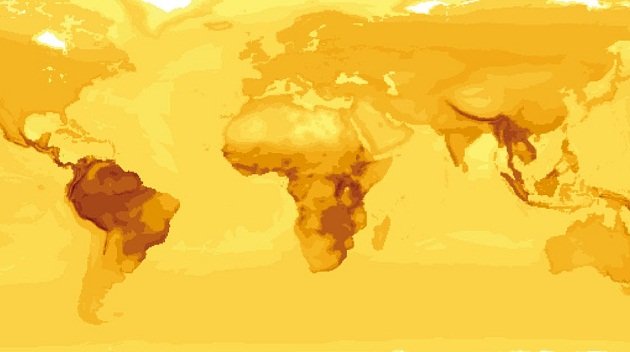 What are the best countries for a passionate birder to move to? And why?
I discovered this map a while ago, hidden somewhere at the not so easy to navigate BirdLife International's website, and I have used it as my computer wallpaper ever since. Usually, I interchange some birdy wallpapers several times per month, but this one has stayed for several months already. It makes me think what is the meaning of life, the universe and everything? Why am I here? And where all those birds are?
This map shows the distribution of the World's bird species, based on overlying the breeding and wintering ranges of all known species. And it raises a question: if all the birds are having a party over there, am I in the wrong spot?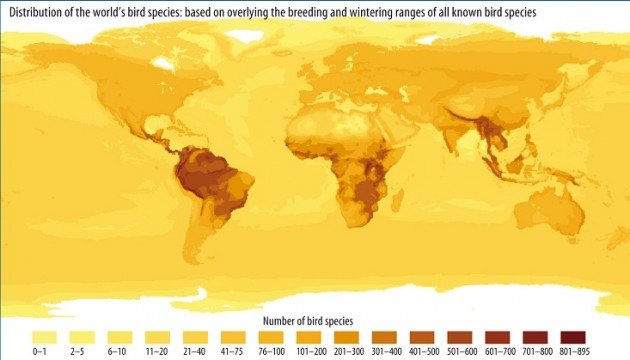 Map by BirdLife International
I live in the southeast of Europe, for a while lived in the south of Africa and also have extensively birded western and central India. With a few more excursions here and there, that is about it. And, sadly, haven't even reached one thousand birds on my life list, yet.
I used to live in Botswana, where there are about 450 bird species in an area a few dozen miles from the capital; then somewhat naively moved back to Serbia with mere 250 species around the capital. And it shows. Birding by canoe in Botswana brings 60 birds in two hours (I am not even talking of the Okavango, but the southeast of the country), while two hour paddling in Serbia brings half of that number.
Several years ago, my best friend / canoeing partner suddenly died and that pushed me into a mid-life crisis. I started reevaluating my life (list), the universe and everything. And I remembered that, back when I was a boy, I wanted to live in eastern Africa. Or Polynesia. Or Wild West – I could not decide.
Without the time travel, the last one drops off the list. And a mere 120 bird species would be a good reason not to take Polynesia as an option. Which leaves only East Africa. But I am now a grown up and should not be so narrow minded.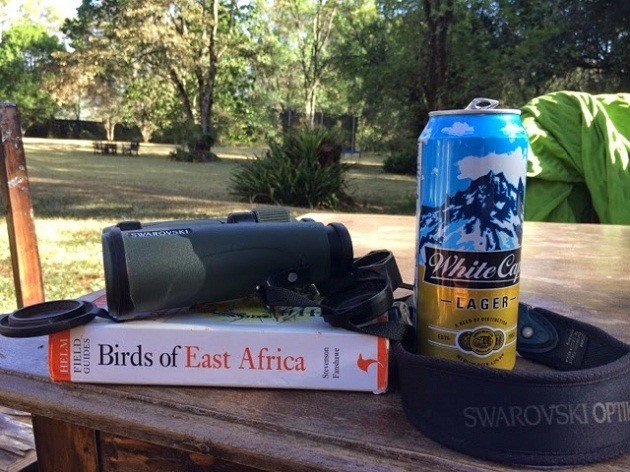 Photo by Ben Crampton, a.k.a. the Diplobirder
Basically, evaluating the countries I might move to for a longer period, I reached three criteria. Here where I live – in one of the bird-richest corners of Europe, but I miss the species diversity of my yester years. So, the perfect country to move to needs to have at least twice as many species as Serbia. I am talking 600 or 700+ bird species.
Secondly, I lived under a bright sunny sky in Africa for several years, then moved back to murky sky of Europe in December and didn't see the Sun for the next three months. Perhaps I could live without it, but why would I want to?
And finally, the chill factor. While I do enjoy the first snow of the season, the second snow is a different matter. As is every one after it. So, beside a lot of birds and the sunny sky, I want the coldest thing to experience year-round to be my beer.
Which leaves me with quite a few choices – practically the entire tropical belt, right? Out of almost 200 countries of the World, more than 100 are in the tropics. Many of them are heavenly islands, alas, with 100 or less bird species. Write off. Some regions are politically unstable, e.g. most of Central and Western Africa. Scratched from the list. Also, I can't speak Spanish or Portuguese, so the countries where English is commonly spoken would be somewhat higher on my list of choices.
I am thinking of a relatively stable/prosperous bird-paradise where one may be able to find a job in ecotourism or wildlife research… or, to begin with, as a resident environmental scientist / nature blogger in some wildlife lodge? While there is a lot left to be done when it comes to research and nature protection in many tropical countries, there are not that many jobs in that line of work, and ecotourism seem to be the industry of choice.
And here I reach the question: where should a budget-conscious middle-aged experienced environmentalist who wants to be involved in ecotourism development or wildlife research / spend evenings watching sunsets with a beer in his hand, move to?
Here are 15 countries (+2) I am considering – do you have any suggestion, idea, recommendation or advice? Which countries would you consider and why? Which may be better avoided and why?
Every country is followed by the number of bird species recorded in it. The first figure comes from the BirdLife International – in some cases, these seem to be seriously outdated. Hence I added the second figure from the Fat Birder – often more up to date. Taking as a rule, the higher figure is more accurate.
The Oriental realm
Indonesia (1615 / 1603)
Malaysia (702 / 781)
Thailand (925 / 948)
India (1180 / 1171)
Sri Lanka (375 / 436)
The Afrotropics
Uganda (987 / 1083)
Kenya (1034 / 1153)
South Africa (755 / 842)
Botswana (529 / 577)
Namibia (595 / 690)
The Neotropics
Costa Rica (857 / 903)
Brazil (1753 / 1832)
Ecuador (1590 / 1641)
Venezuela (1365 / 1383)
Peru (1807 / 1761)
Plus – Western Palearctic
Greece (346 / 411 – just to give you a clue, the Greek-published checklist I have has 449 species)
Turkey (390 / 459)