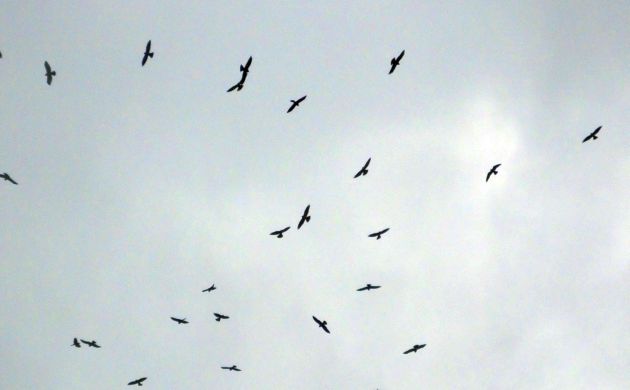 With migration about to kick into gear all over the world, birders might want to think about what species to keep eyes out for week by week. Fortunately for those of us in North America, the Cornell Lab of Ornithology has gotten into the business of issues migratory forecasts. Curious about the first Birdcast of the season? Check out the 14-21 August 2015 Regional Migration Forecast.
I'm still too focused on summer to worry about the birds of fall. Look for me somewhere hot and sunny. Corey, on the other hand, will probably be doting over dowitchers at Jamaica Bay. The heart wants what it wants, I suppose.
How about you? Where will you be this weekend and will you be birding? Share your plans in the comments below.
Whatever your plans this weekend, make time to enjoy SkyWatch Friday. Also be sure to come back Monday to share your best bird of the weekend!