2020, one of the more memorable and infamous tear years of our lives, is finally done. It doesn't mean that various issues and problems have disappeared, but at least a new calendar year is a fine excuse for renewal. In the birding realm, it means a new year list, beginning the year with winter birds, and planning trips for the next 12 months.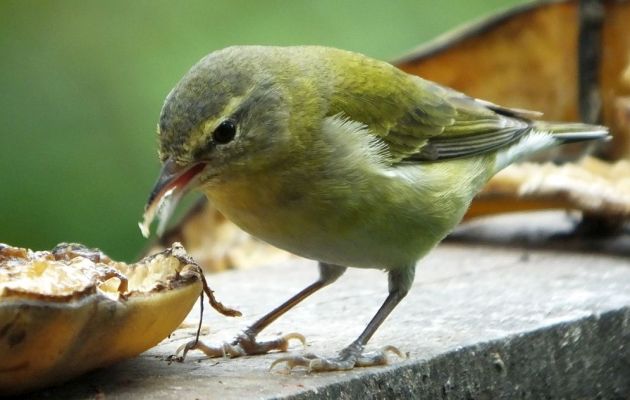 Tennessee Warbler is one of my winter birds. I like them but would trade you 10 for a Cedar Waxwing.
Time is relative but the first day of the first month of a brand new year also acts as a good moment for making birding resolutions. I don't know if I can make these happen but I'm making some 2021 Costa Rica birding resolutions anyways!
See More Birds
Since I was fortunate to see lots of birds in 2020, I can't go wrong with seeing more in 2021. The more birds the better and there's a lot to see in Costa Rica! I hope I see more shorebirds, migrants, mixed tanager flocks, and more.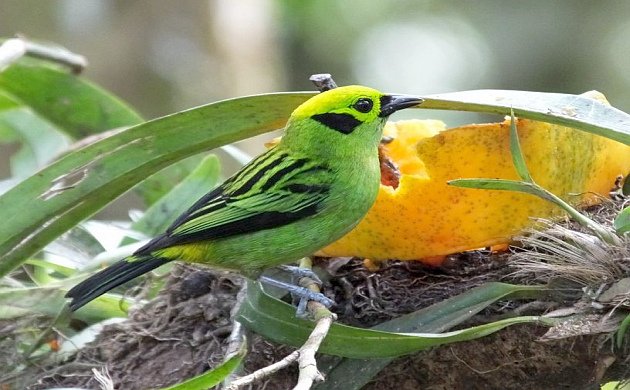 Yes, you heard it, mixed tanager flocks, some of which have Emerald Tanagers.
Explore a Few New Areas
It would be nice to visit sites that are little birded and the few places in Costa Rica I have never been. Bird-interesting places that come to mind are the forests north of Rincon de la Vieja, natural oak savannas near Liberia, forests in south-eastern Costa Rica, and middle elevation sites connected to Braulio Carrillo National Park.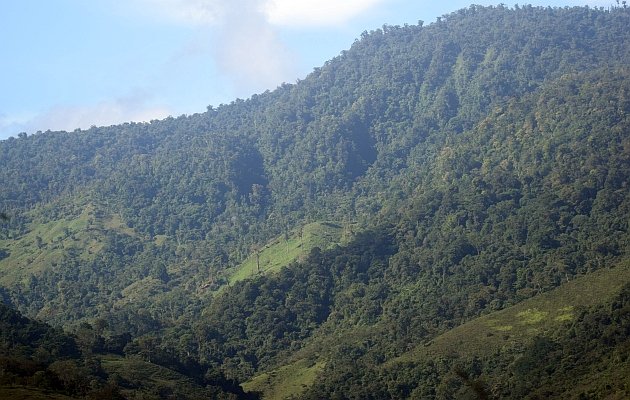 Most of these places require a fair degree of time and effort but visiting them will be exciting!
Find a Rare Wintering Warbler
It would be cool to see a Yellow-throated Warbler creeping along a mossy branch, to coax a skulking Yellow-breasted Chat into view, to find a Prairie Warbler, maybe even the cherry on the rare bird cake, a definite Golden-cheeked Warbler (!).
No, the chat isn't really a warbler but it would still be nice to see one anyways. I know a few good spots to look, no matter what I find, there will always be birds to see.
Write More About Birds
I enjoy writing about birds (how's that for a "Captain Obvious expression!"), I resolve to write more about them. But how can I justify spending more time writing about avian themes? Getting paid to do it would work, hopefully I can make that happen!
I wouldn't mind talking about the identification and behavior of Roadside Hawks.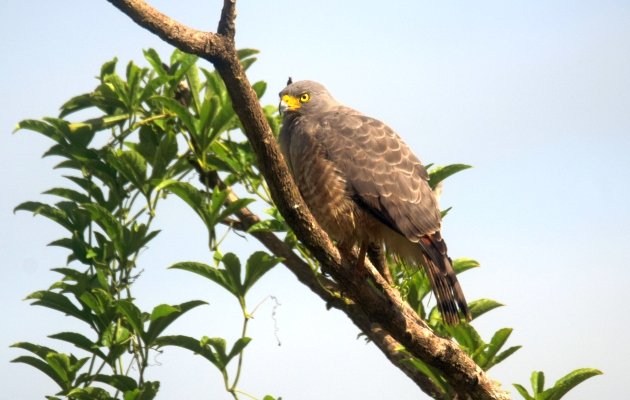 Find Some Roosting Owls
I'm always looking but since I'm never finding, I guess I'm not looking hard enough! I recall how western New York artist Betsy Potter found owls, one Saw-whet after another. One of my oldest birding friends, Betsy and her husband Willy D'Anna took me birding on many occasions and quite often, Betsy was carefully searching for owls. She would say how you had to take your time and check every tree and every branch, always with patient, focused persistence.
That method worked while looking into the evergreens of the Lake Ontario plains, but the situation in Costa Rica isn't quite the same. Patience, persistence, and focus are still part of the equation but where to look depends on the species you are looking for. I do have a plan or two, though, I hope to get to know a few areas very well to pinpoint some owls.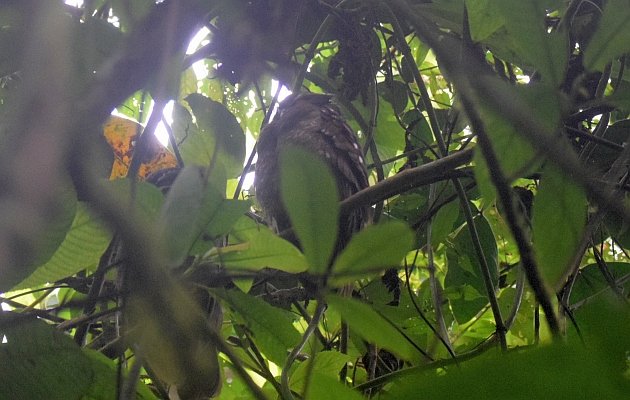 A roosting Crested Owl at Rancho Naturalista.
Do Some Raptor Counts
Who doesn't dig gazing into the sky and counting hawks, vultures, and other birds soaring up there in the blue? Counting birds during migration is fun but I'm thinking more about raptor surveys for resident and wintering species. Although I'm always on the watch for raptors, these counts would be carried out for a few hours in strategic spots. With luck and a lot of organization, we could get more people on board so we can start truly assessing raptor populations in Costa Rica.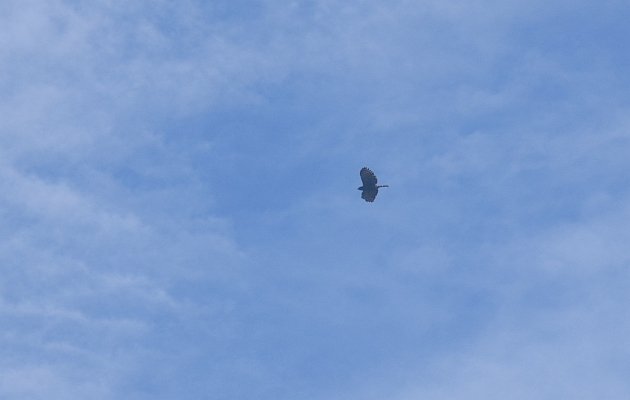 This is what a distant Black Hawk-Eagle looks like.
Share Birds with More People
Most of all, I resolve to share more birds with more people. That can happen through writing or in the field, I plan on doing a lot of both.
Do you have any birding resolutions for 2021? Please share them in the comments. Coming to Costa Rica? What can I say but to get ready for some awesome birding!