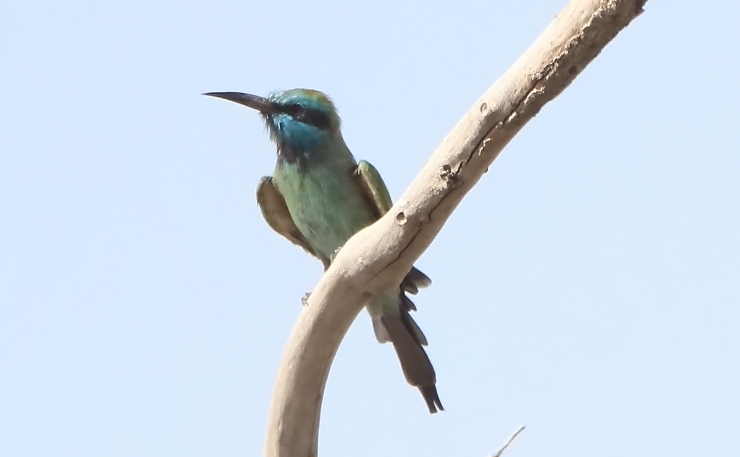 My wife and I had the privilege of visiting Mexican friends in Jordan in early October. These friends do work similar to that which we do in Mexico, but in much more delicate circumstances. So I won't go into any of their personal details.
As it turns out, birding can also be slightly delicate in this country. Upon our arrival in Amman's airport, I was detained in the customs area for around a quarter hour. This was due, oddly enough, to my binoculars.
Now, I'm a mediocre enough photographer that I need a 600 mm lens to get photos that are good enough, say, for this website. And I have lots of experience with my long lens drawing attention. But no one had ever been concerned about my binos before. And yet, concerned they were. Even upon our departure from Jordan, I was informed that my ever-so-dangerous binoculars could not go in my carry-on bag. Birders, be forewarned.
I have constantly mentioned over the past several weeks that our trip to the Old World was not about birding, and that was even more true about our time in Jordan. I was not able to have any designated outings during our time there. But… Our friends were eager to show off their country, and that did give me a few opportunities.
There was a Palestinian Sunbird perched in a bush alongside the road to the Dead Sea. I had dearly hoped to see a sunbird, so I had to forgive it for turning up as we whizzed by, with no camera in my hands.
The Dead Sea wasn't entirely dead, but the birds there flew by too briefly for IDs. However, Bethany-on-the-Jordan, the site of Jesus' baptism, was my first shot at some real habitat. And it offered up another taxonomic family I had longed to meet, with my first bee-eater, an Arabian Green Bee-eater. Actually, Bee-eaters, as they were quite numerous at the site.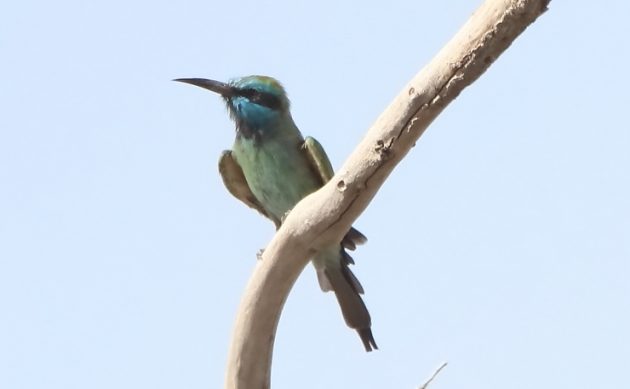 Bethany-on-the Jordan is literally a stone's throw from Israel, which is why we were required to stay with the group and keep moving. I suspect that if I could have stood still for a bit, or even (gasp) wander away from the group, I could have seen many more species. Or perhaps I could have gotten full shots of my first bulbul, a White-spectacled Bulbul, or of the Desert Finches in the trees. As it was, I had to settle for these photos: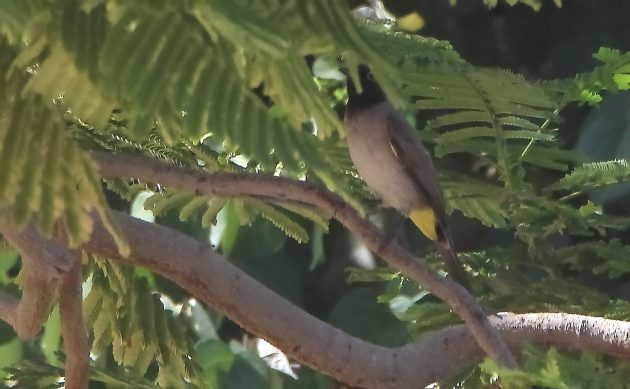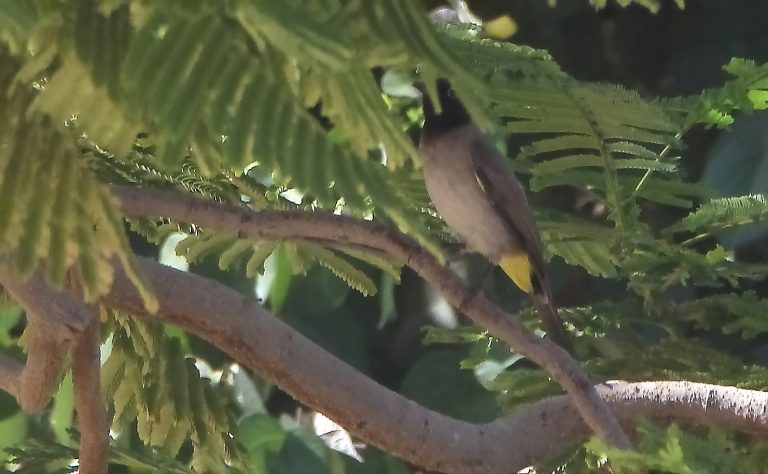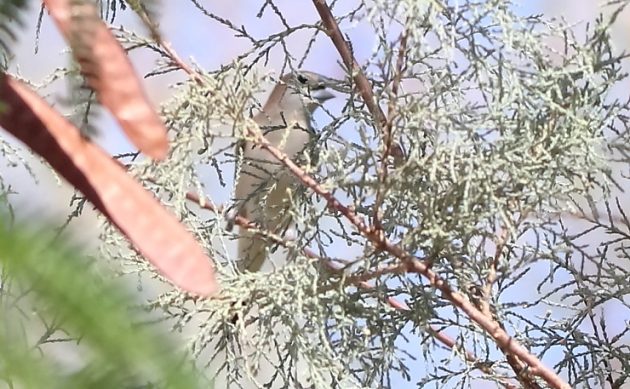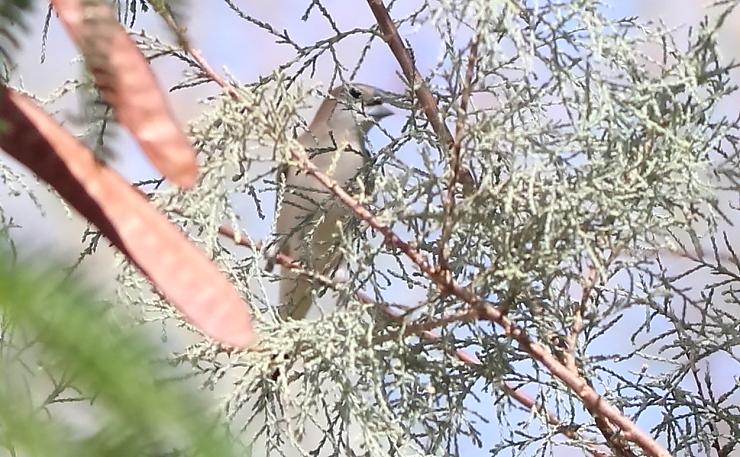 A couple of days later, we made the obligatory (and well worth it) trip to Petra, in southern Jordan. I didn't have to leave the Petra museum's parking lot to get my first Petra lifer. To my rather unexperienced eye, Tristram's Starlings don't look like any starlings I had seen before.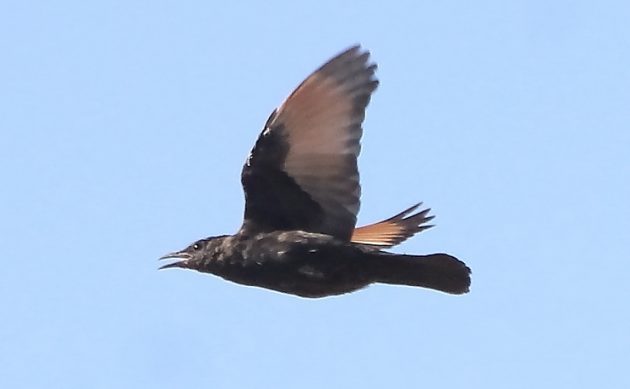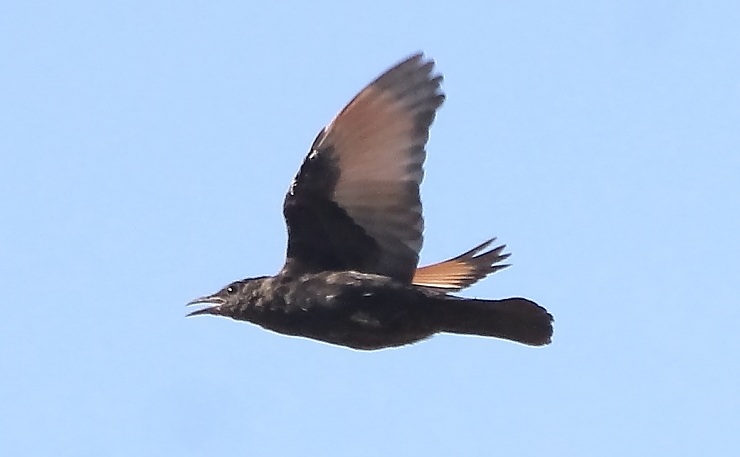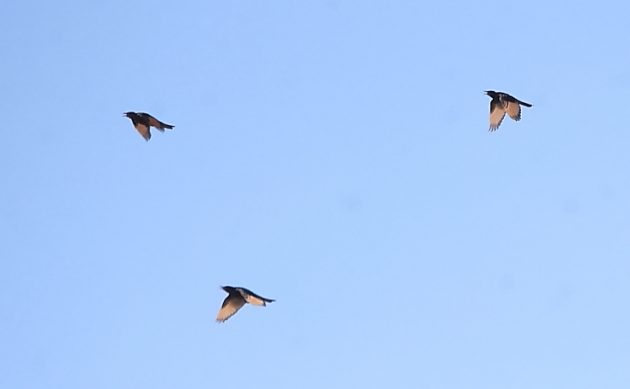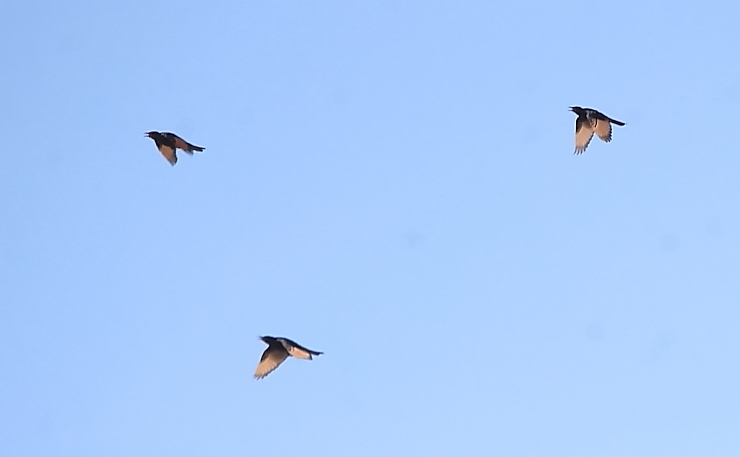 There was also a new raven for me, the Fan-tailed Raven. That one did look like the ravens I had seen before.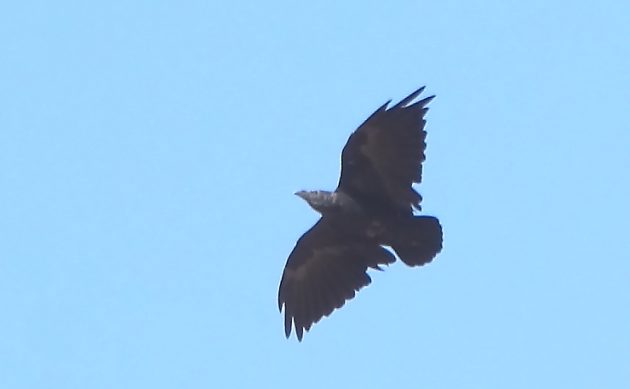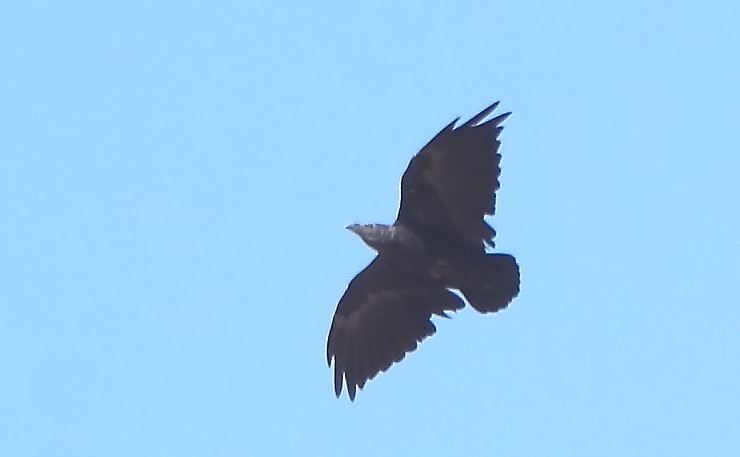 But my bird of the day was a member of the wheatear genus, which I had recently met in Turkey. The Mourning Wheatear was quite similar to the Eastern Black-eared Wheatear I had seen there. But I thought it was just a bit cuter. Maybe it was the red rock background.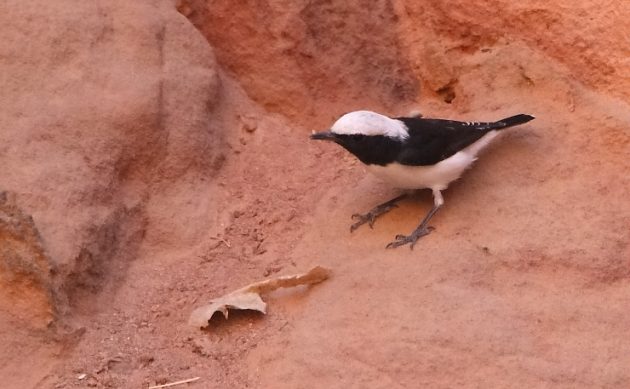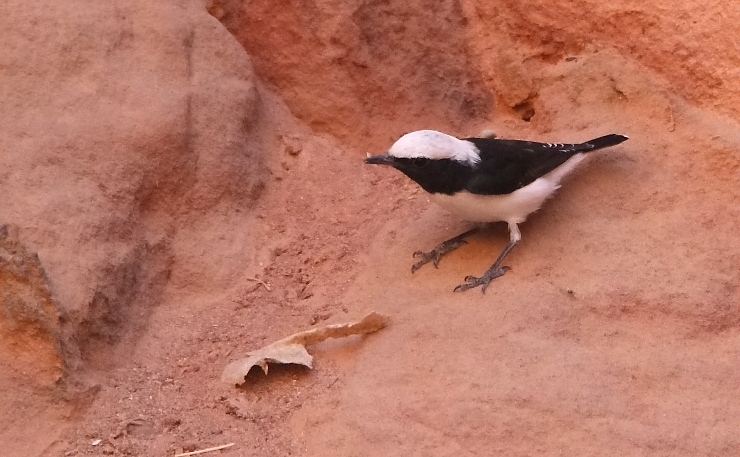 So, would I go back to Jordan just to bird? I didn't get out enough to answer that question. I can say, however, that we will almost certainly go back to support our friends there.
But what will I do with my binoculars?