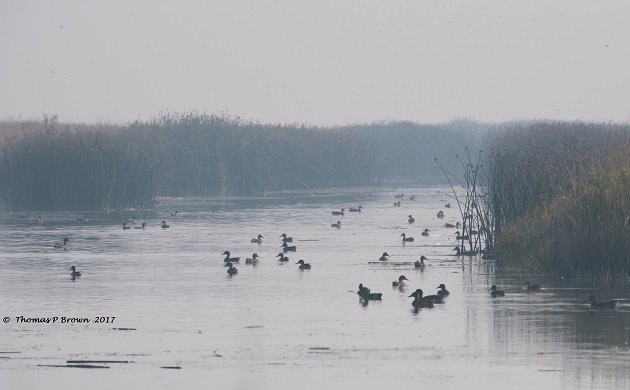 The first of September marked the start of quite a bit of travel for Jeanne and I. As all of you know, that means new birds to see with all this new territory visited. The first weekend had me visiting my hometown of Lakeview Oregon, and the many different areas that I ran around in as a kid. The first stop, Summer Lake Wildlife Refuge in central Oregon is without a doubt one of the most important stop overs for migrating birds on the west coats, no matter the species.
Established on April 12, 1944, this high desert marsh area was established as part of the "Federal Aid to Wildlife Act of 1937". This well timed piece of federal action, also known as the Pittman-Robertson Act, has allowed the refuge to continue to grow, now at 18,941 acres, nearly all of which is owned by the US Fish and Wildlife Service, the Bureau of Land Management (BLM) with 999 acres held privately, but managed but the Fish and Wildlife.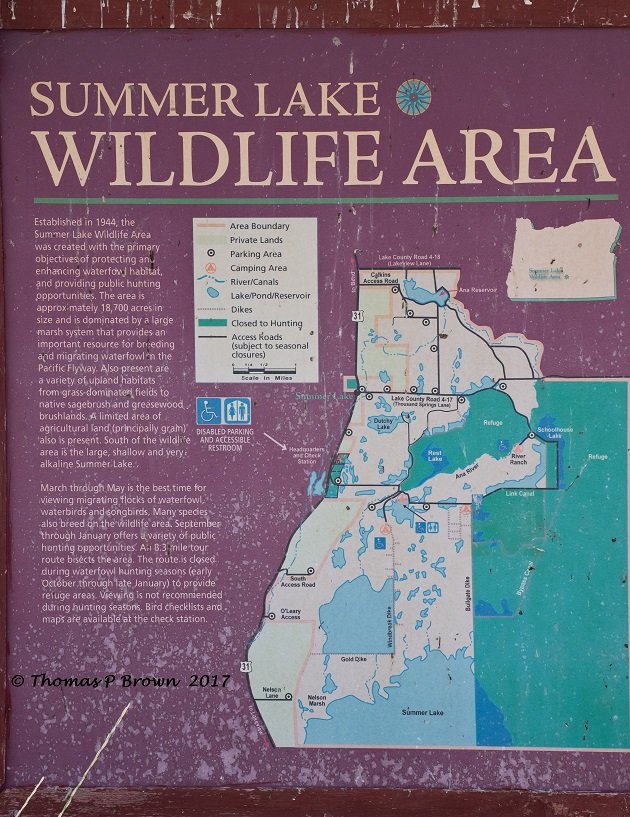 With a very diverse, and extremely large wildlife population, Summer Lake has become an extremely popular destination, not only for waterfowl hunters, but birdwatchers, fishermen, and photographers. Much of this public refuge is accessible via well maintained dirt roads, and provides several camping areas, as well as many day use areas.
My first day here at Summer lake, was on Wednesday, so there was not another soul to be seen, other than a biologist work on the refuge. Unfortunately, the recent rash of forest fires had dropped huge amounts of smoke thru out all of central Oregon, and made any chance of a wide angle view of the refuge impossible. So, I had to settle for a shot of the maps provided thru out the area. As you can see below, the dense smoke was incredible.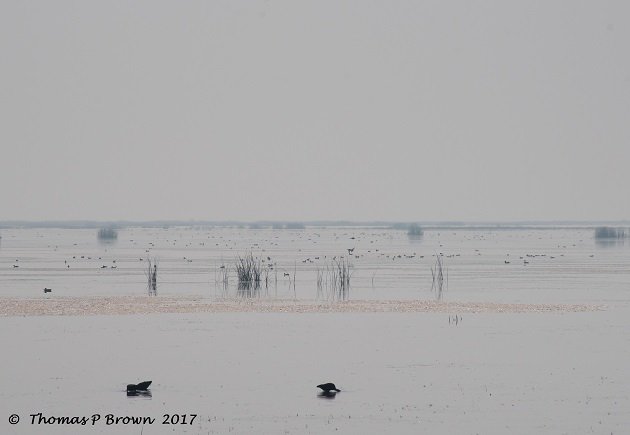 The first week of September had many of the migrants either already there, or just arriving. I allowed myself 5 hours, as I still had quite a ways to drive, and had planned on a couple other stops along the way.
Last week I posted a story about the Sora that I got to photograph, so today I will cover a little bit more of the diversity of the area.
Looking at the official Bird Counts that the refuge provides, it showed that from 9/1 to 9/7 there were the following numbers: Ducks – 30,712 Canada Geese – 978 White-fronted (speckled) Geese – 236 With that many ducks, and thre amount of smoke, any real chance of identification was nearly impossible.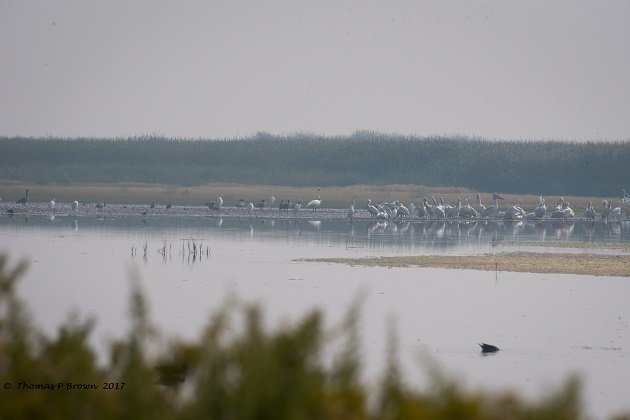 One big surprise for me was a single Trumpeter Swan, complete with neck collar. It was mixed in with the American White Pelican, in the photo above.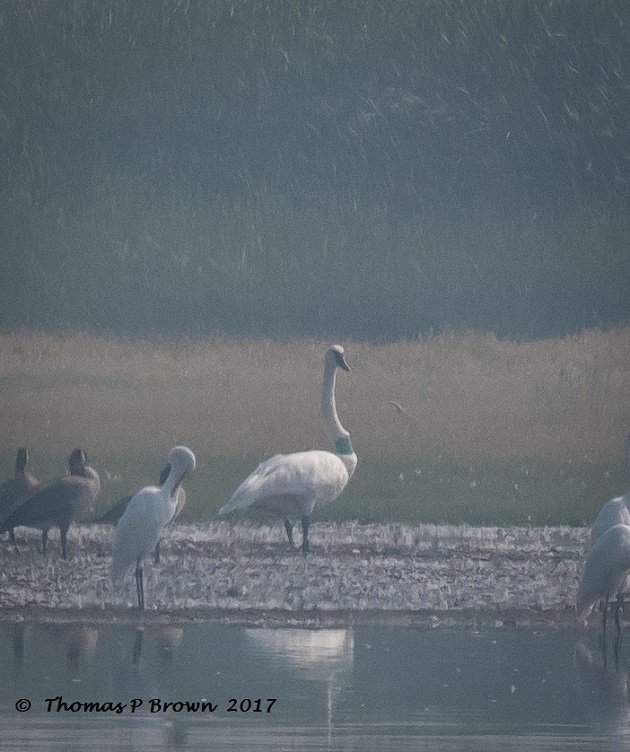 The area had quite a few Sandhill Cranes, as I could hear their distinct calls all around me, but I only got to photograph these two.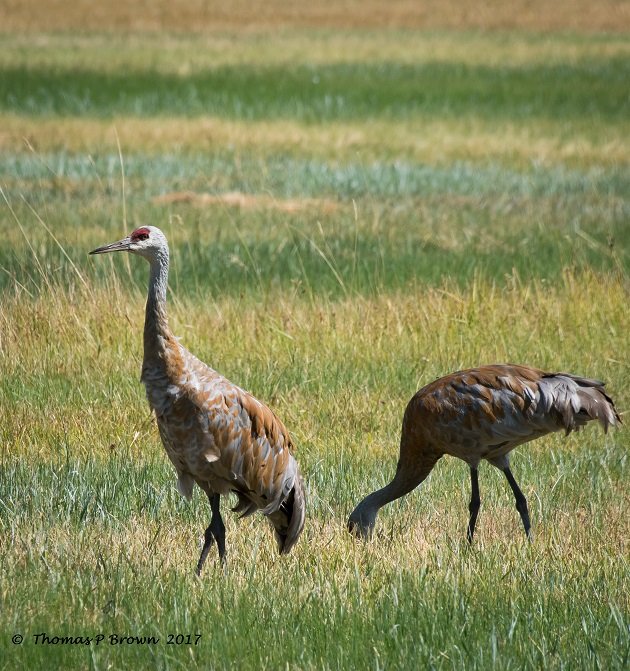 Black-neck Stilts and White-faced Ibis were incredibly abundant.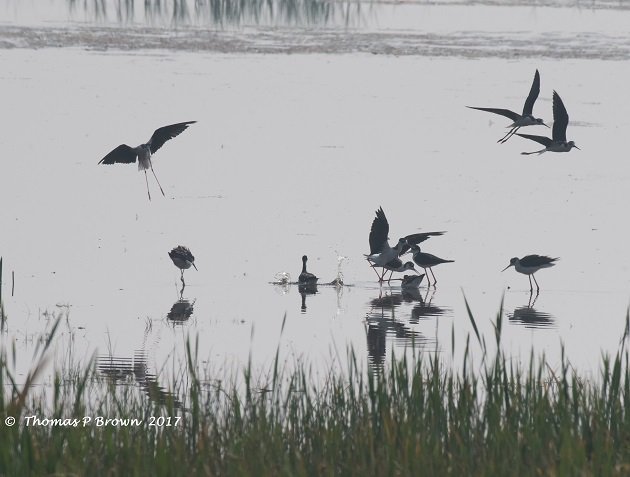 Nearly every shallow water area a small group of Greater Yellowlegs.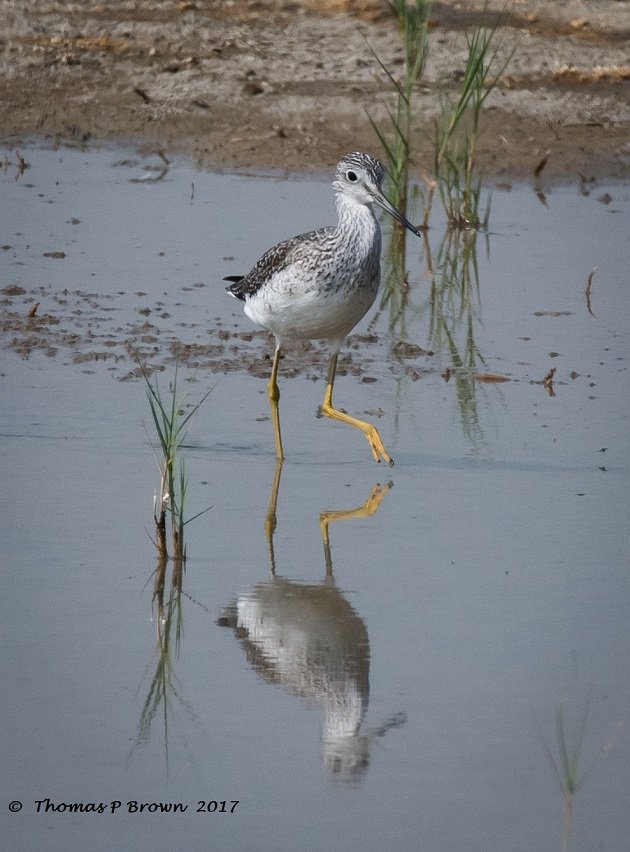 A few months ago, we got a "Rare Bird" announcement from eBird that there were three Yellow-headed Black Birds spotted just north of La Paz Mexico. I dipped on those, but there were everywhere here in the marshes of Summer Lake.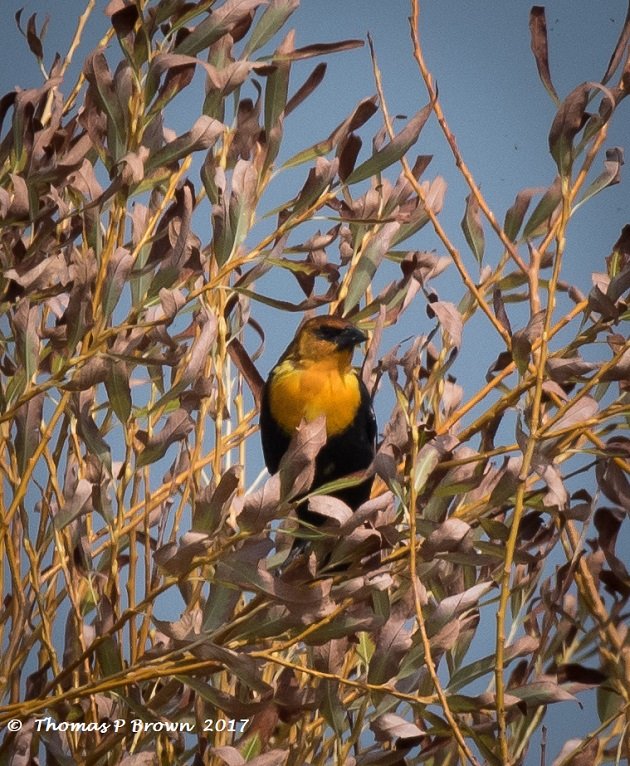 In earlier visits I seemed to remember large numbers of raptors in this area, but all I got to see where several Northern Harriers.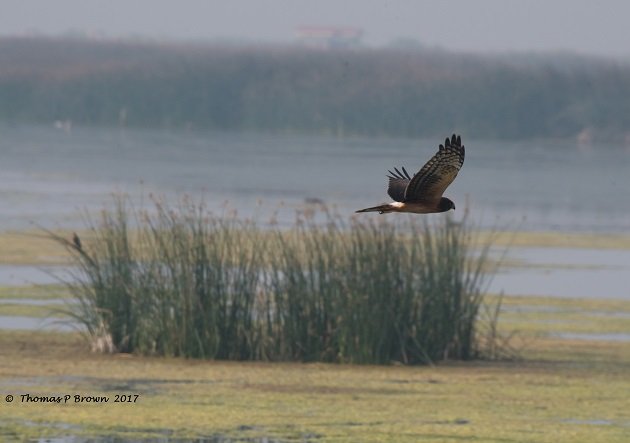 The well manicured area near the entrance was watered with a sprinkler system, and the mown area was quite popular with the Brewer's Blackbirds.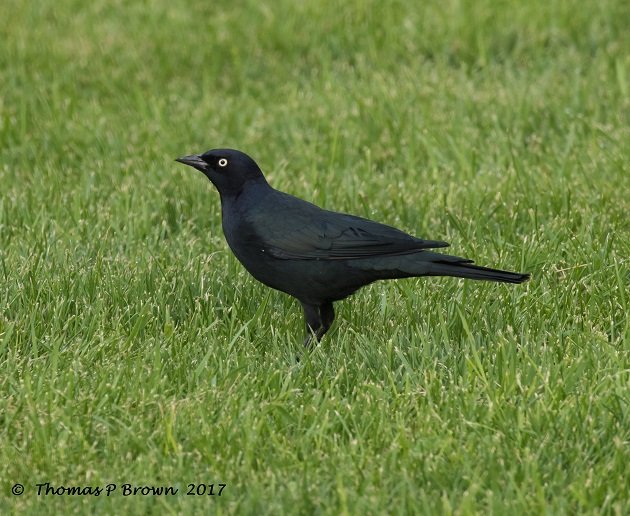 The field sprinklers seemed to be a good vantage point for the Black Billed Magpies.