It's the Wet Season here in Broome, but that does not necessarily mean that it will rain! Every year is different and a lot of the rainfall depends on cyclone activity and monsoonal lows. We have had a tropical low close by this week and it dumped 600mm in two days on Kuri Bay. Thankfully they are on the coast and it just made the dirt extra muddy and there was no damage. When we get rain in Broome the roads are closed if they are not bitumen and even the bitumen roads can not cope with torrential rain and tend to flood for some time. Our garden soon reaches saturation point, but the good news is that any cockchafers float up to the surface and stop doing damage to our plants.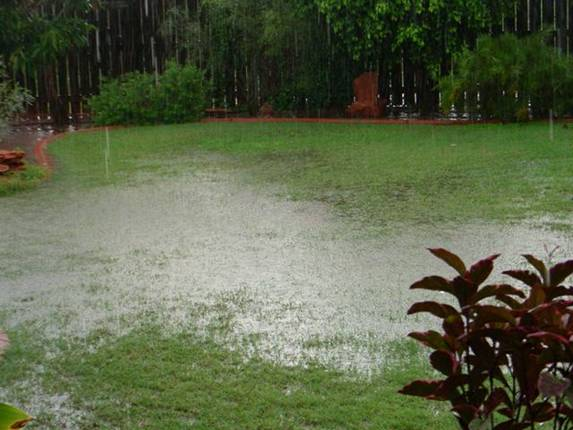 This pair of Bar-shouldered Doves decided to sit it out together on one of our rocks. They really did look quite miserable. The temperature dropped to 27c, but with the dampness it would have felt a lot worse for them I am sure. A lot of seed eating birds have died in Queensland due to the floods these last few weeks and it is believed that it is due to the lack of food and hypothermia.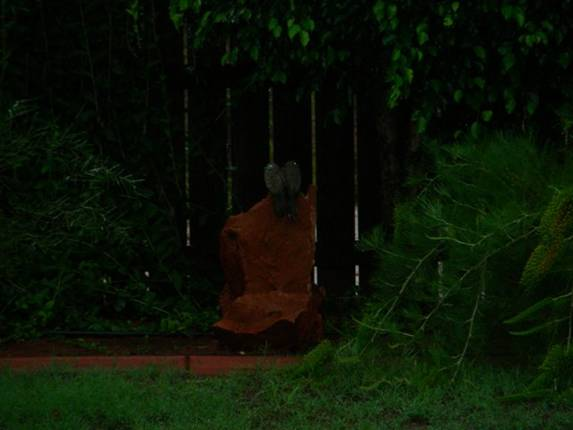 This Grey-crowned Babbler had decided that it could possibly get some protection from the fence, but I think it made very little difference!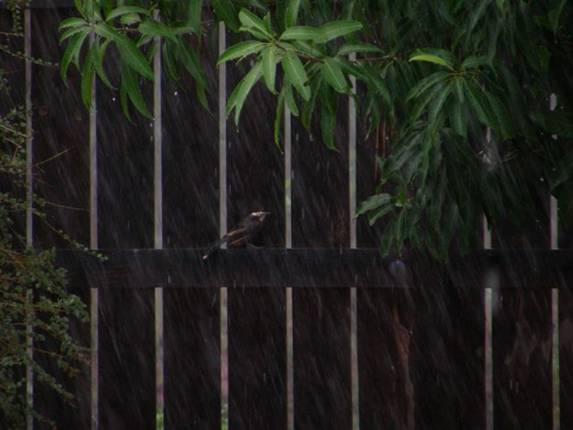 It was lovely to discover this lovely old Green Tree Frog high up in the tree after the storm and he really looks like an old character, doesn't he!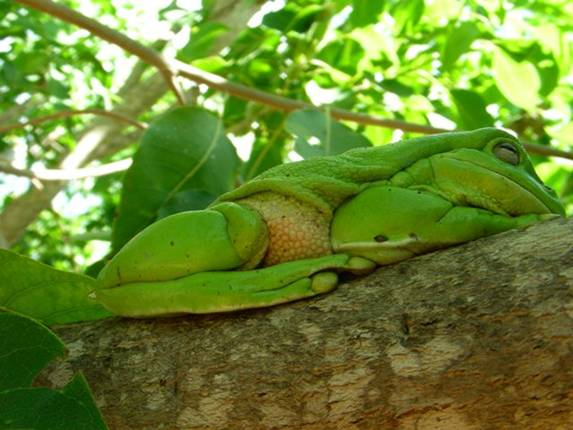 We are heading to Tasmania as you read this to do a bit of birding! I have sent Charlie some posts to put up in my absence, so you won't miss out on my Australian news, as we are having a computer free holiday! There's no quick way to get to Tasmania from Broome this time of year as you have to go via Perth and then either Melbourne or Sydney, so we have birding opportunities in Perth (4 hours of daylight!) and Sydney (8 hours) …but we have nephews in Sydney, so the birding will be restricted!