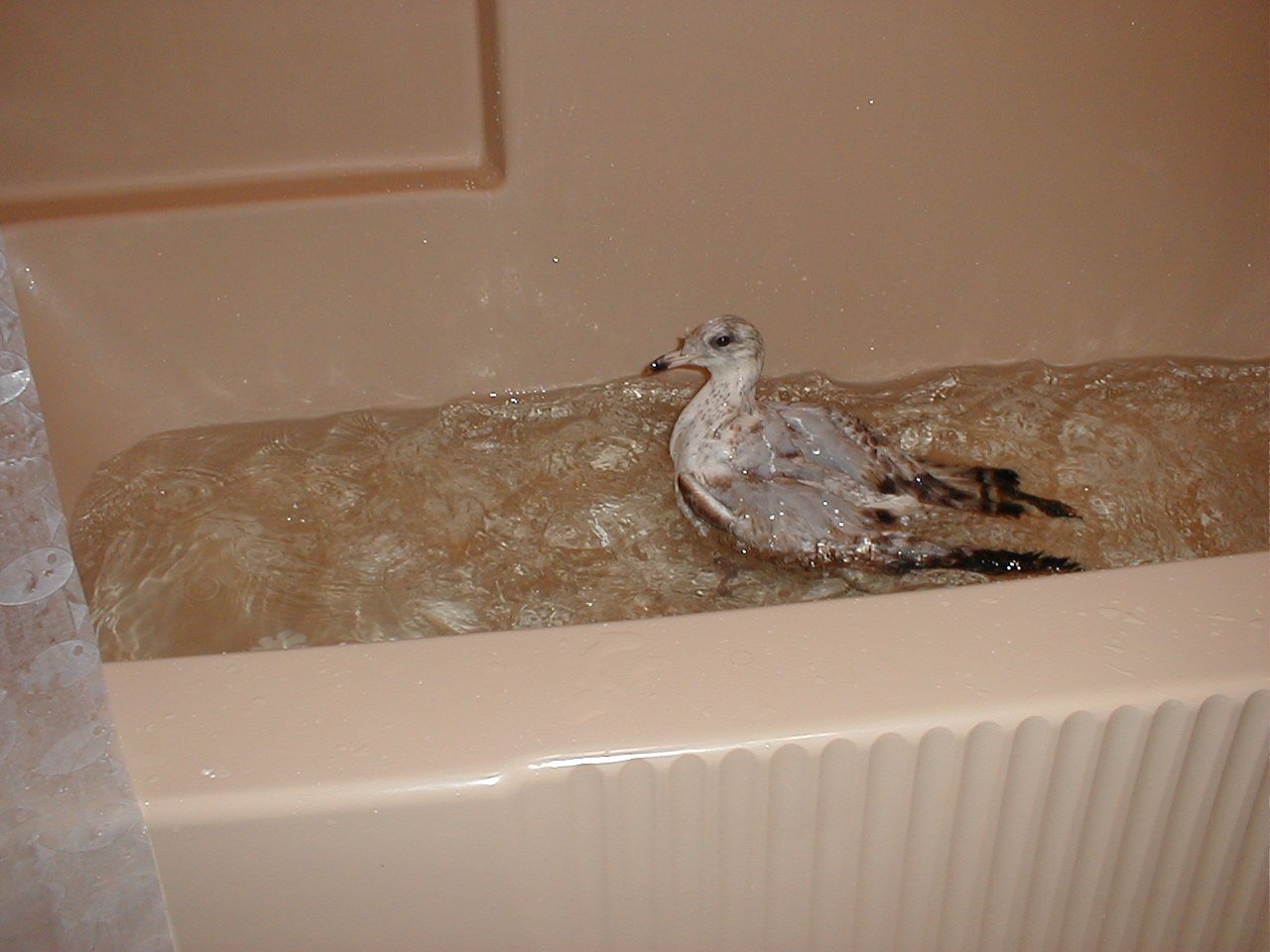 When my book "Flyaway: How A Wild Bird Rehabber Sought Adventure and Found Her Wings" came out in 2009, one of my favorite reviews was by Corey Finger of 10,000 Birds. At that point I didn't know about 10,000 Birds; I had been a wildlife rehabilitator and mother for years, with no time to surf the net for amazing birding sites. Corey is a birder, not a rehabber, but he understood what I was trying to convey – what makes rehabbers tick, and why we keep going, and why we need help. You can read his review here.
When I finished reading the review, I clicked around the site that he and his fellow birder Mike Bergin had created. I was floored! I was used to photos shared by rehabbers – gory wounds, wince-inducing x-rays, fledglings with terrible feathering thanks to uninformed "rescuers." Instead there were glorious photos of healthy birds in their natural habitats. I kept searching for a head tilt or a wing droop, but there were none to be found. Who knew?
Not only that, the blog writers were fabulous. Their tales of birding trips to locales both exotic and mundane were exciting, informative, sometimes funny. Their comments about current events affecting the natural world were pointed, passionate, sometimes snarky. I had a blog of my own, but eventually I thought, I wonder if Mike and Corey would let a bird rehabber into their birder world?
My first post, "When Good Kestrels End Up In The Gutter,"  ran on April 20, 2012. Since then it's been a bimonthly grab bag of bird rehab and all the fun and games that go with it, as well as posts on the dangers wild birds face. Some of my favorites have been the rehabber free-for-alls, when I posed a question on Facebook like "What is the strangest thing a member of the public has fed a baby bird before delivering him to you?" and ended up with posts like "Do Not Feed Baby Birds Ham." 
As much as I hate to leave, it's time for me to take a sabbatical. I want to thank Corey and Mike for being such generous, enthusiastic, supportive hosts, even when something I've written incited outraged flame-throwing in response. Thank you to the multi-talented 10,000 Birds Beat Writers, whose company I've been happy to keep, and to the readers who have checked out my posts and then come back for more. And especially to my fellow rehabbers, who buck the odds every day and whose stories deserve to be heard.
You can scroll through all past posts here: https://suziegilbert.wordpress.com
See you all again soon.
All photos by Suzie Gilbert