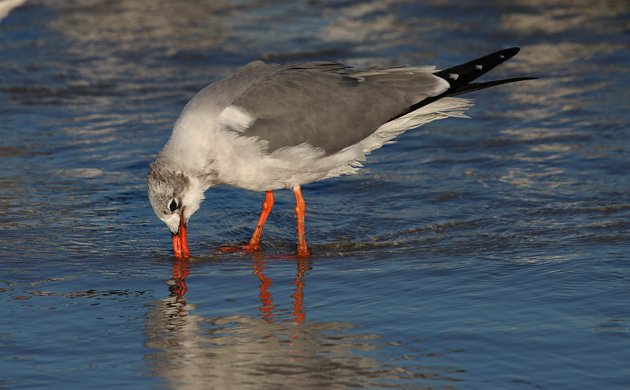 While at the Space Coast Birding and Wildlife Festival I could not resist making the drive north to Daytona Beach one day to witness the awesome gull fly-in from the dump to the beach. Every evening in winter an impressive array of a variety of gulls leave the nearby dump in the evening and come to loaf on the beach for awhile before they fly out to sea for the night. This is perhaps the best place in Florida to find a rare gull for the state and though I had no luck picking a vagrant California Gull out of the teeming hordes I did enjoy myself as much as I did back in 2012.
But my failure to find a rare species doesn't mean that I saw nothing of note. One bird in particular got my pulse racing for a bit before I figured out I was looking at the most common species on the beach, albeit in a form that is exceedingly odd.
Laughing Gulls numbering well over 10,000 in number form the bulk of the birds on the beach in Daytona Beach but this bird was weird. In winter, Laughing Gulls should have black legs and bill and in alternate, or breeding plumage, those parts, while staying dark, get a nice deep red color. So you can imagine when I saw a bird that looked similar to the expected Laughing Gulls but with a bright orange bill and bright orange legs I was pretty excited because I thought I had found something rare, like a Black-headed Gull.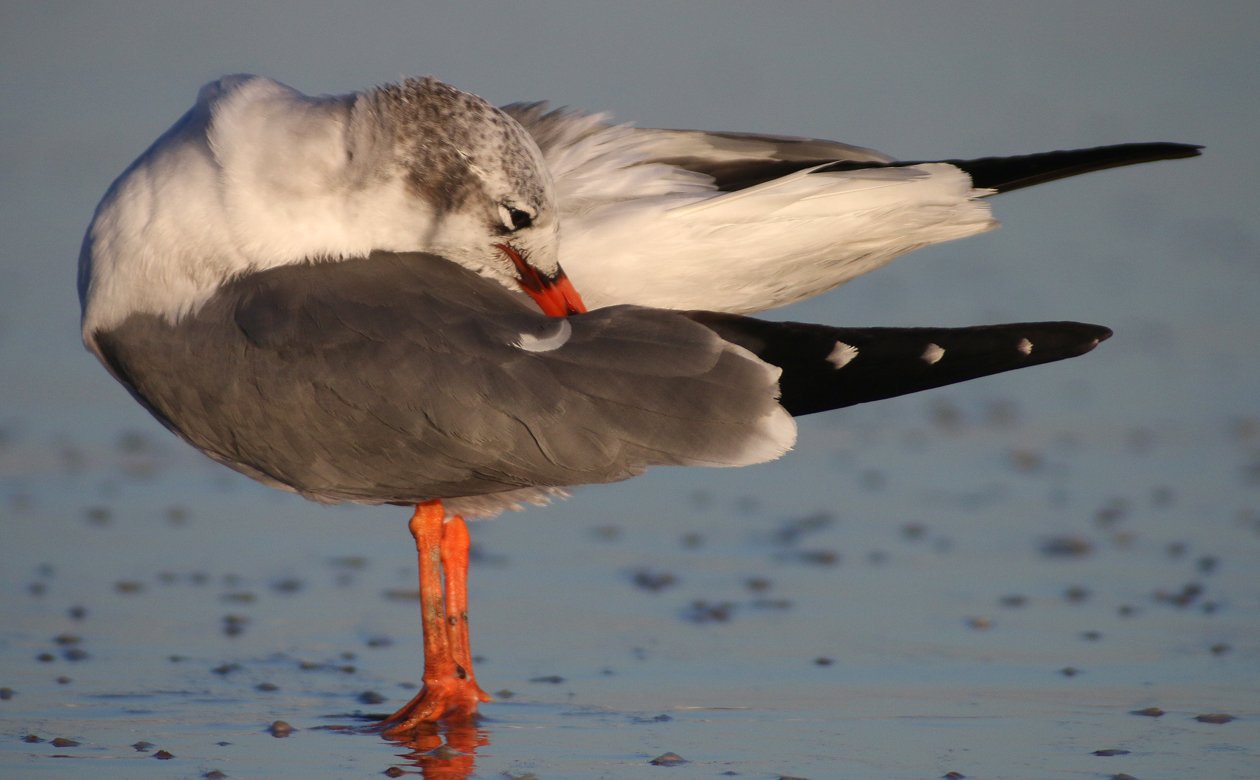 But as I examined the bird closely, which wasn't a problem on a beach where the gulls get very accustomed to people being around them, I realized that the only thing that differentiated this bird from the other Laughing Gulls was the color of its bill and legs. In size, structure, plumage, and everything else it was a Laughing Gull.
When I pointed the bird out to some other birders they let me know that this orange-billed-and-legged Laughing Gull had been around all winter and that this aberrant appearance isn't terribly uncommon among Laughing Gulls. And later, when I posted a picture of it on my Facebook page another birder shared an image of a similar bird taken in Panama. Interestingly, no one seems to know what is going on with these birds, whether the color is diet related or genetic, how often, exactly, that they occur, or much of anything. At least, no one knows what is going on with these birds who has posted that information online in an easy-to-find way.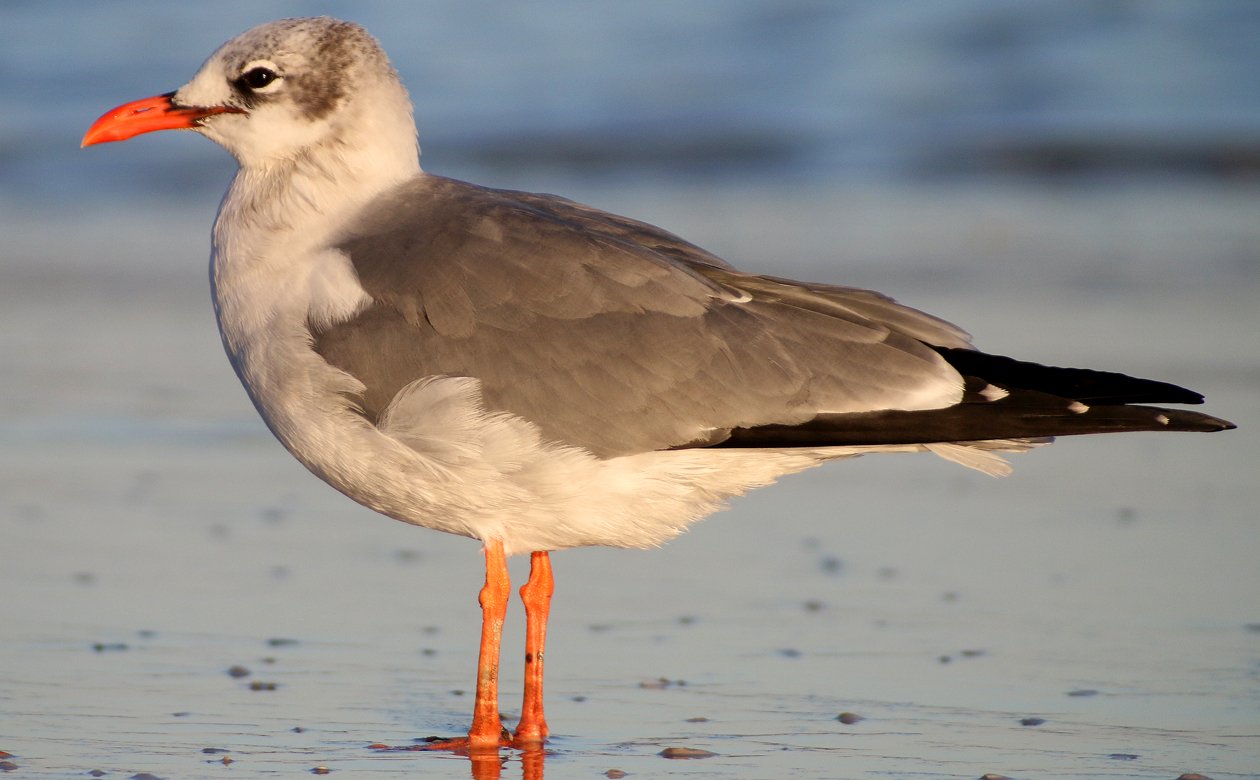 Cool bird, no? And if you happen to know what is happening with these birds, or even if you just have a theory, please let me know in the comments. Thanks!
…
10,000 Birds is a Scrub-Jay level sponsor of the 2014 Space Coast Birding and Wildlife Festival.
…