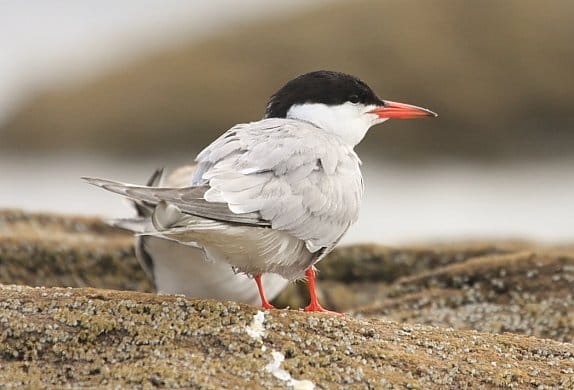 When times are hard getting out amongst the natural world and birding can come as a great relief. If you're not just starting out and have already spent the hard-earned cash on your optics then birding can almost be cost-free. In an age when you get 'nothing for nothing' (or nowt for nowt as they say round these parts) then birding surely delivers fantastic value for money as an activity you can participate in almost anywhere, anytime at almost zero cost. It is notable and obvious though that here in the UK, as we face another year of our coalition government's austerity measures that birding behaviour is changing. With petrol prices remaining high and for many the financial purse strings remaining tightly drawn regular trips of any sort of distance appear to be losing their appeal.
Resourceful as ever the prospect of birding more locally or birding without a car seems to have inspired several and not one but three birding and listing 'challenges' all with a local theme have sprung up organically in the final days of 2012. With social media and the internet providing the platform to share and exchange information some of these have gone international with participants keen to get involved in at least two European countries.
I wrote this post ahead of the New Year and the news filled with the prospects for US-based birders to be heading to the fiscal cliff (any good seabirds?) Whilst the cliff may have been averted I thought I'd share these three different challenges and show how something very positive can come out of the doom and gloom. I have signed up to at least two of these though I'm wavering on the third as that might just be a step too far.
The idea of a January Challenge birding on foot from home came out of some light-hearted banter between Sheffield based birders on Twitter. Lasting just 31 days those plucky enough to throw in their hat aim to see as many species as possible in just 31 days, the catch being that they all have to be done on foot from home without using any transport, no cars, buses, bikes, roller skates, skateboards or piggy-backs allowed. The journeys need to be completely, there and back on foot hence the imaginatively name of 'Foot -It'. With close on 100 birders signed up it looks a great idea to get people started on the right foot in the new year (pun intended). Having signed up for this I can tell you it has been a great way to start the new year, I've covered around 40km on foot in the first 10 days and managed to find 64 species. With so many people involved there seems to be activity on the blog every day and the competition is friendly but fierce.
The birder's 'local patch' holds special allure for many birders. Whether it's the place you first started birding or where you do most of your birding, patch -birding has  many fanatical devotees over here. On the patch birding at the micro level the mundane can be elevated to the status of mega-rare and birds that might otherwise not get a second glance can bring about celebrations of epic proportions. A humble Tree Sparrow or a Nuthatch perhaps might through lack of specific habitat be ultra-rare and on some patches less common than many much rarer species at national level.  Competitive patch-listing isn't a new phenomena but the internet has allowed the competition to be thrown open to a much wider audience. The 'Patchwork Challenge' has received in excess of 150 entries from all over The British Isles and promises to be a fiercely contested year-long event.
Finally, for some birders, birds just are not enough. With the success of the Olympics still echoing in the media's annual reviews a few hardy souls have embarked upon an all encompassing, all consuming, year long marathon of identification and listing. Participants in 1000 in 1km aim to record one thousand species in a single 1km square, they could be birds, mammals, odonata, invertebrates, plants, mosses, fungi, in fact anything living. Now given that even the best patches over here are unlikely to record much more than 200 bird species in a calendar year, the size of the challenge and the extent of identification knowledge required to get close to a 1000 is huge.