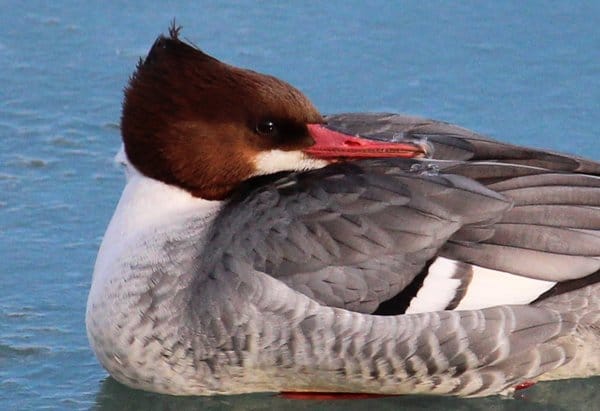 Based on the last two weekends, this year's weather will probably be as wacky as last year's. We've oscillated in New York from frigid to balmy back towards frostbitten in what feels like a few days. This seems to be confusing some of our reliable winter birds, not to mention our Winter Festival planners.
On Friday, I was pleased to string together a three-merganser day, nailing Hooded, Common, and Red-breasted in different spots. Corey waited until the weekend proper to pull his best bird, a Canvasback.
How about you? What was your best bird of the weekend? Tell us in the comments section about the rarest, loveliest, or most fascinating bird you observed. If you've blogged about your weekend experience, you should include a link in your comment.