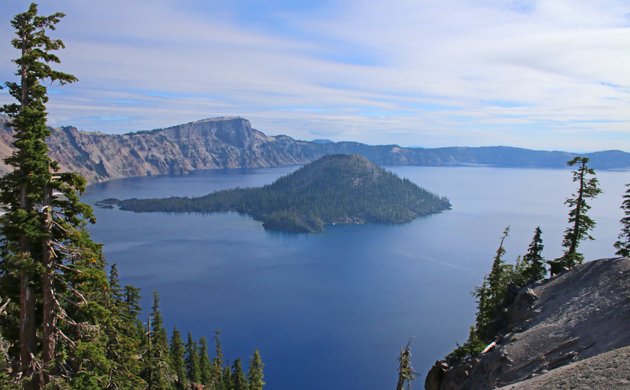 After sixteen days touring the interior west and west coast of the United States with my family I am back in New York City. Well, actually, I got back a couple of days ago but between catching up on sleep, having to go to work, and dealing with a health issue this is my first chance to write about the trip at all. And, let me tell you, it was an amazing trip with gorgeous scenery, lots of cool mammals, and, of course, a whole big bunch of birds!
I'll give a brief rundown of where we were and what we did in this post and delve into details in later posts. We started our trip in Colorado where we spent the night and half a day exploring Denver before heading to Breckenridge where my aunt and uncle have a house they were kind enough to let us use for a few days. For an east coast birder that lives at sea level it was pretty exciting to wake up at 10,500 feet in the Rocky Mountains and see the stuff coming to the feeder.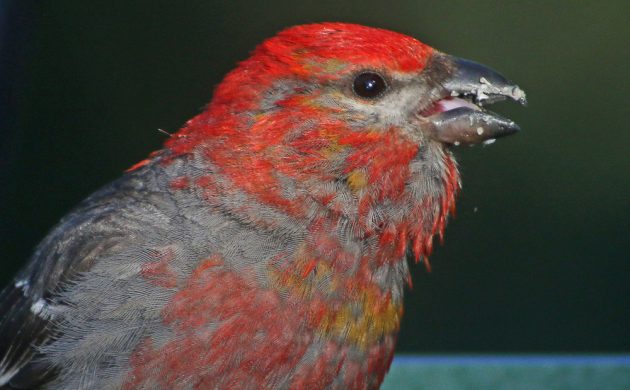 This Pine Grosbeak was just one of the cool birds that came in to take advantage of the feeder.
From Colorado we headed north, west and north to our next destination, a rental in Teton Village, conveniently located just south of Grand Teton National Park and Yellowstone National Park. Our time there was easily my favorite of the trip what with the breathtaking landscapes, amazing mammals, and our first ever geysers. The birds weren't high on the agenda while we were in Wyoming but I still managed to see some.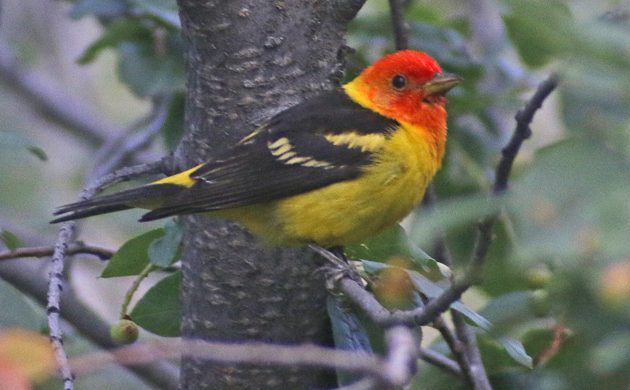 I didn't have much light to work with but a male Western Tanager can't be ignored.
When we left Wyoming we headed west across Idaho making a stop at Craters of the Moon National Monument and spending the night further west still in Boise. I saw few birds in Idaho mostly because of our lack of time but a couple of rest stops did provide a few highlights.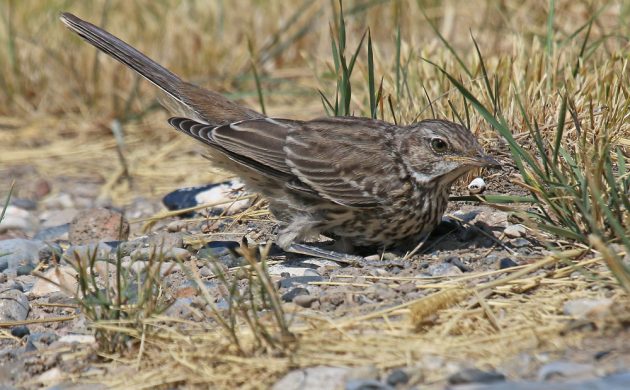 I first saw Sage Thrashers in Colorado but this one at a rest stop in Idaho was the most cooperative one that I spotted.
From Boise we headed still further west, driving through all of eastern Oregon, racing to get to Shady Cove where my in-laws were meeting us. While in Oregon we explored Crater Lake National Park (pictured at the top of this post) and went rafting. We also did some plain old relaxing, you know, like normal people do on vacations?
Clark's Nutcrackers are one of my favorite birds. This one was at Crater Lake National Park.
Once we said our good-byes to Oregon we headed to Crescent City, California, in the northwestern edge of the state, from which we explored Redwoods National Park and the plethora of state parks in the area. My first looks at redwoods took my breath away and I don't think my brain has yet processed the ridiculousness of such huge trees. We made our way south after a couple of days and, after a hike in Muir Woods National Monument said farewell to the in-laws and our son who is spending a couple of weeks with his cousins. Then Daisy and I spent the afternoon being tourists in San Francisco before I dropped her at the airport that evening. I headed over to Steve's to crash for a couple of nights sandwiched between a pelagic and a day's shorebirding. Then I flew home on a red eye because I had to be at work the next morning.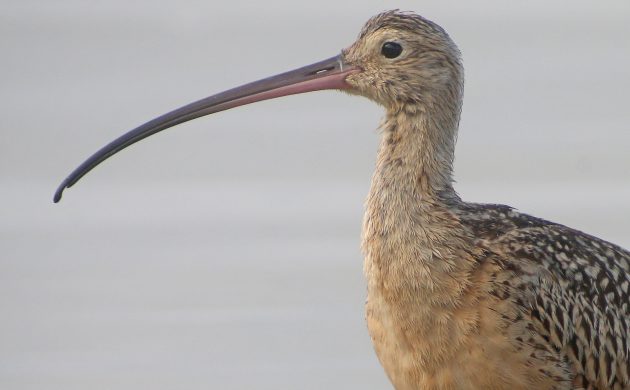 You will be hearing a lot about birds I saw on the pelagic trip so I thought I would represent California with a Long-billed Curlew instead.
All-in-all it was an epic road trip around the west. Desi was remarkably well-behaved for a six-year-old who had to spend a lot of time in the car on long drives and we managed to avoid disasters except for a speeding ticket and my butt giving out on me from all the driving (the aforementioned health issue). I don't know if we'd be so ambitious in terms of number of destinations in so short a time again but I'm really glad we did the trip and I highly recommend a journey across the west to anyone who has yet to visit our national treasures out there.
Stay tuned for many more blog posts about this trip…