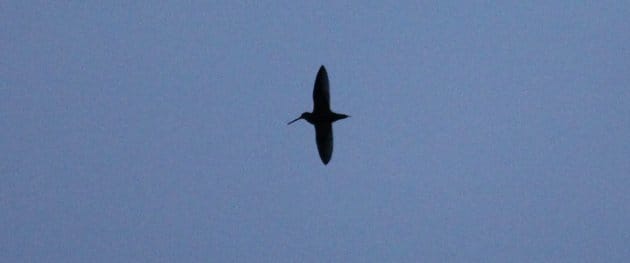 One weekend does not dictate the tempo of a year, but it never hurts to get a year off on the right foot. How did that work out for you this weekend? Are you looking forward to more like it or hoping for better?
I've spent most of my weekend beating my head against this blog (in a metaphorical sense of course.) At least I could enjoy Northern Cardinals peeking through my window!  Corey's Best Bird of the Weekend was a Wilson's Snipe that flushed from nearly underfoot at the Edgemere Landfill in Queens. How can anyone dislike a snipe?
How about you? What was your best bird of the weekend? Tell us in the comments section about the rarest, loveliest, or most fascinating bird you observed. If you've blogged about your weekend experience, you should include a link in your comment.