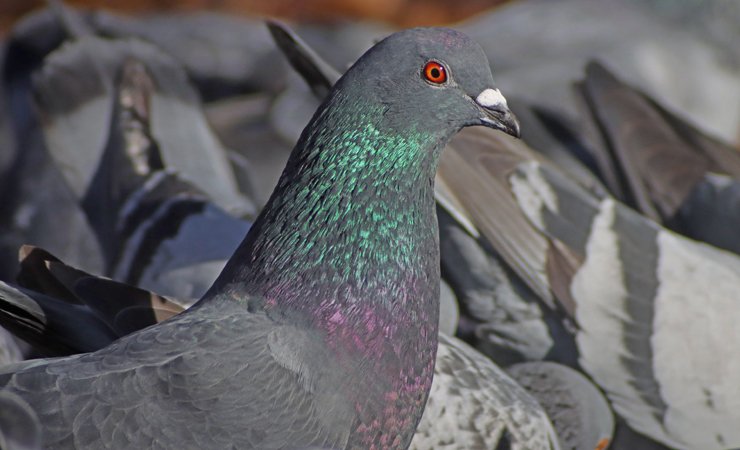 One down, just fifty-one more to go… did you make that first weekend of the year count?
One of the things Corey most enjoys about a new year is the way it resets your year list, giving you an excuse to pay a little more attention to the common species as you check them off your year list. In that spirit, Corey chose the lowly feral Rock Pigeon as his Best Bird of the Weekend. They really are pretty when you take the time to look at them! Like Corey and so many others, I took the time to really appreciate the everyday species we jaded bird chasers typically take for granted. While appreciating the action at my feeder, I happily noted one White-throated Sparrow adjacent to but not mixed in with the basic House Sparrows.
How about you? What was your best bird of the weekend? Tell us in the comments section about the rarest, loveliest, or most fascinating bird you observed. If you've blogged about your weekend experience, you should include a link in your comment.