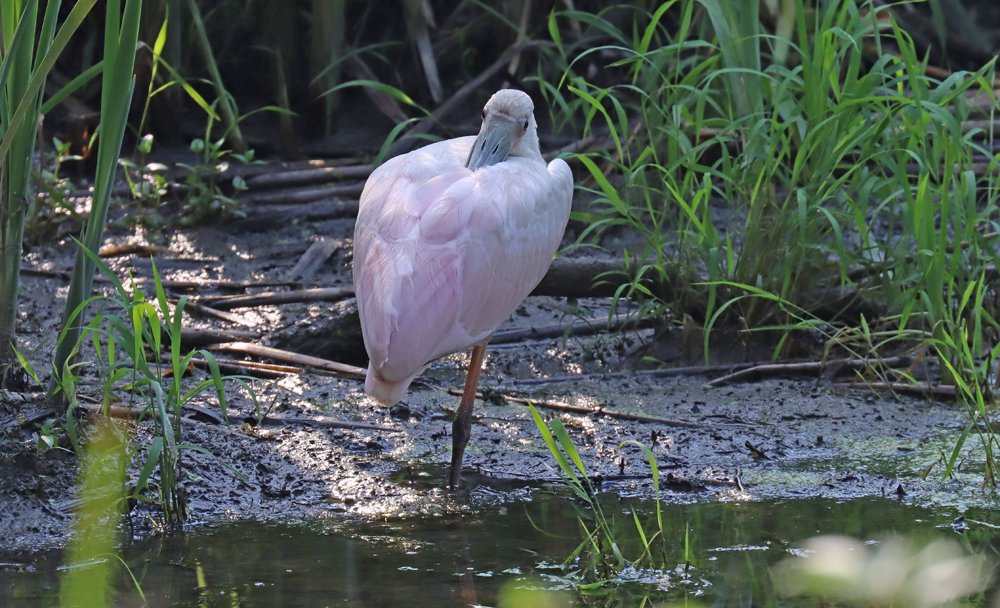 The onset of summer birding doldrums in the temperate range of the Northern Hemisphere generally means highly restricted avian diversity… except in those places where it does not. We're also accustomed at this time of year to have little out of the ordinary to pursue… except when that predictable/unpredictable vagrant comes along. Basically, summer birding resembles that of other seasons, just hotter and slower!
I enjoyed Shakespeare in the Park this weekend, a tradition I definitely missed last year. As a birder, my appreciation of outdoor activities like this is always enhanced by the chirps of Chimney Swifts overhead. Corey spent a long weekend in his hometown in upstate New York, celebrating Christmas in July (to make up for missing Christmas in December due to the pandemic). In addition to working with family to create a new cocktail (the "Christmas in July" which is the liquid that drains from ceviche mixed with vodka, preferably with a chunk of whitefish in it) he got some good birds. A Barred Owl called from the woods near his aunt and uncle's house, Corey spotted several Virginia Rails in a wetland, and he saw hordes of Ruby-throated Hummingbirds coming to feeders. But none of them were as good as his first Roseate Spoonbill in New York State, which he managed to twitch, family in tow, on his way back to Queens on Sunday evening.
How about you? What was your best bird of the weekend? Tell us in the comments section about the rarest, loveliest, or most fascinating bird you observed. If you've blogged about your weekend experience, you should include a link in your comment.