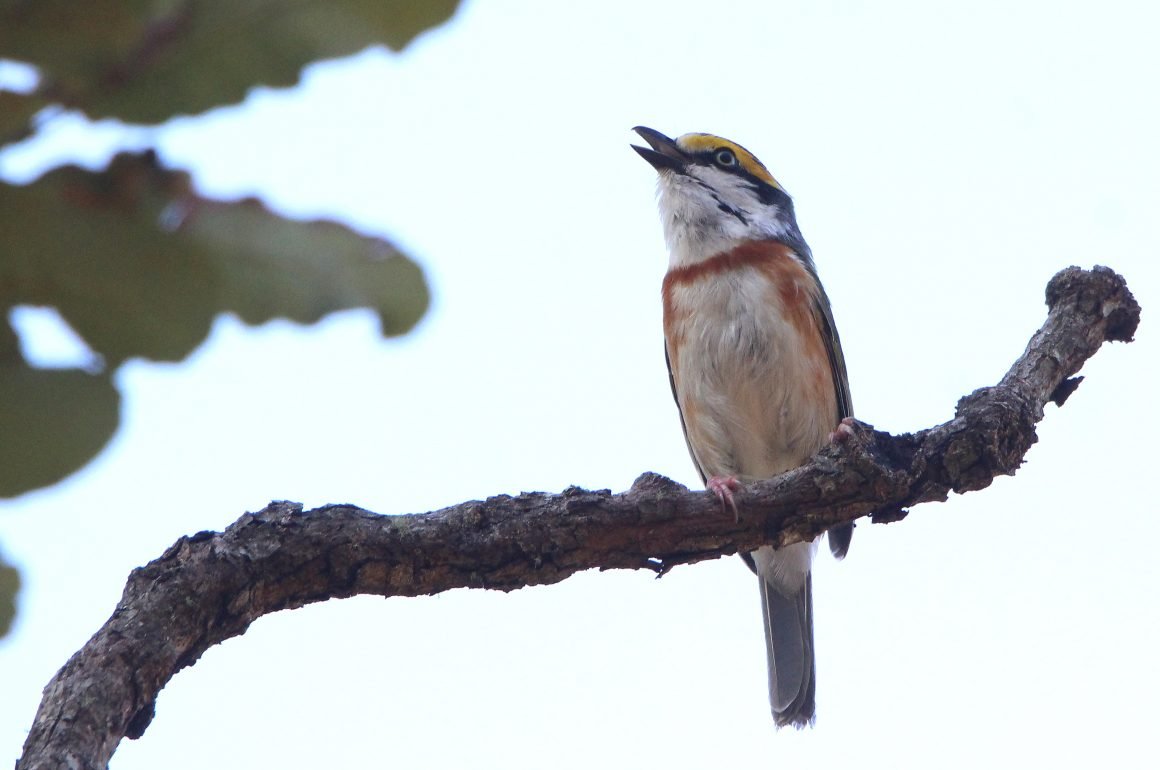 I wrote, a few weeks ago, about seeing my first Sedge (now Grass) Wrens through the kind invitation of a local biologist, and new birder, on whose property these live. Last week he messaged me to ask if I could go birding with him just south of Morelia's urban area. This site is along a small river, named Río Bello.
My new birding buddy, Ignacio Torres, knew of this area because a company had built a large partially-paved access road as part of a plan to build a housing development on a pristine, wooded hill. Because they had not obtained the proper permits with the rural authorities, the project was halted; but the issue is not yet resolved. The authorities requested an environmental impact study, in which Ignacio was involved. But he is a biologist whose specialty is botany, and he requested my help rounding out the list of 80 bird species he had already seen along the river. The developers, by the way, had claimed the area had only minimal diversity!
It was a great morning out. The route we followed, three miles each way, went through dense riparian forest, pasture areas with some trees, marshy partially-logged hillsides, and lots of classic Michoacán pine-oak forest. We saw 50 species in around five hours, which is a solid number for a summer outing. (Species totals can climb by about 50% in the winter, when we receive many migratory birds.)
But much of the excitement came from a few of Michoacán's prime endemics, which including two that were lifers for Ignacio. (He also picked up two non-endemic lifers.) We weren't too far along the riparian section when we came upon a patch with lots of wild fruits, and that's where the fun began. The patch was alive with Orange-billed Nightingale-Thrushes, White-throated Thrushes, and Brown-backed Solitaires, many eating wild grapes. But the belles of the ball were at least 6 Hooded Grosbeaks. This elegant species is closely related to the Evening Grosbeaks of the far north, but can only be seen in 5 discontinuous regions of Mexico and Guatemala. In my experience, they are never an easy find; and I had never before seen so many of them, or so close to urban Morelia.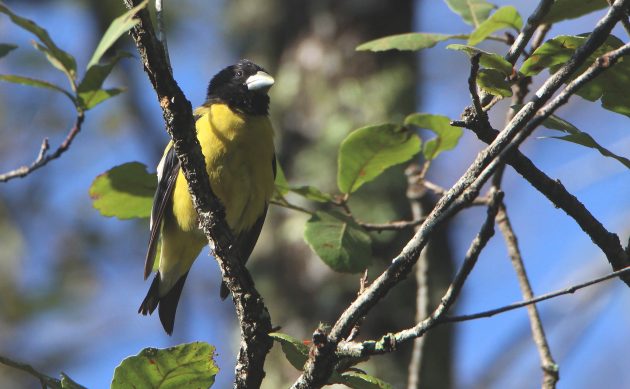 the male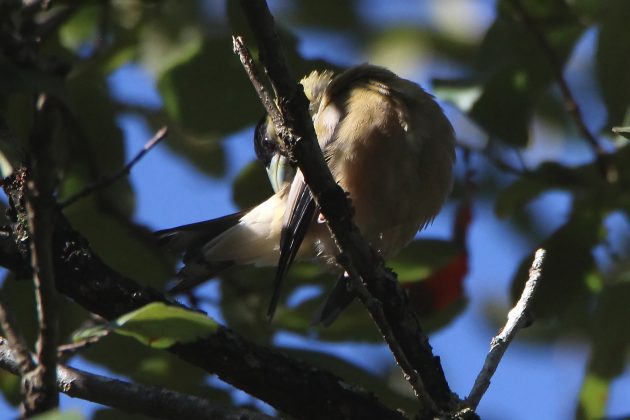 the female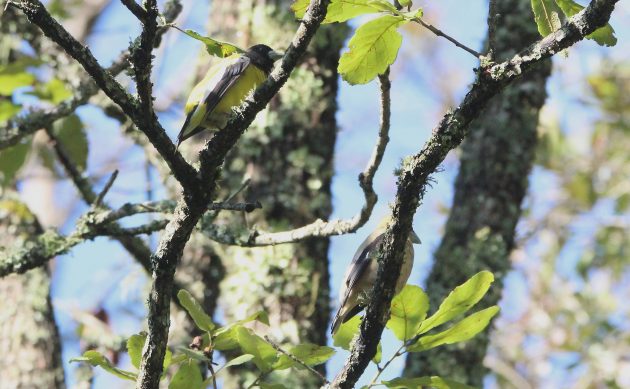 true love
A bit further down the road, Ignacio got his second lifer for the day: a Northern Flicker. Flickers are certainly not Mexican endemics, but they are hard to see here, and oh-so-handsome. I didn't get a photo, but these two Acorn Woodpeckers helped soften the blow when they posed for me.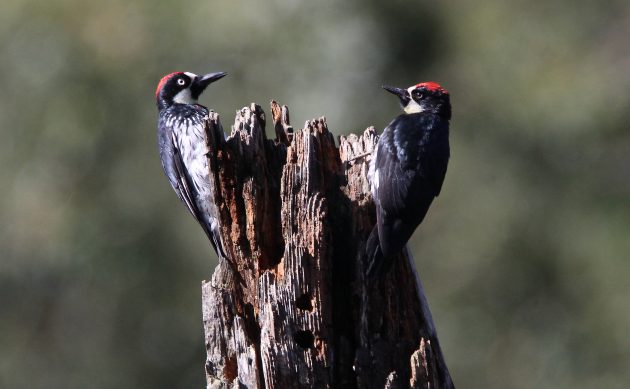 As we continued down the path, I started wondering whether this habitat might be virgin enough to offer up a Chestnut-sided Shrike-Vireo. With a few failed, whistled imitations, and one quick song from my cell phone, I had my answer, and Ignacio had lifer #3: not one, but three Shrike-Vireos. This one settled in to give us quite the concert/photo session: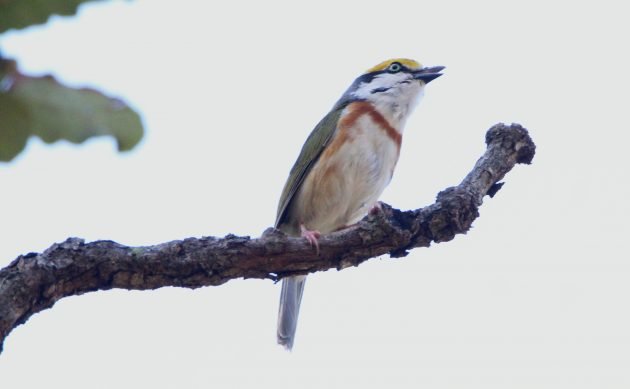 Ignacio's fourth lifer was a bit of a surprise to me, since I see them rather often: his first White-breasted Nuthatch. Still, a lifer is a lifer, and I was happy to introduce him to such a charismatic bird.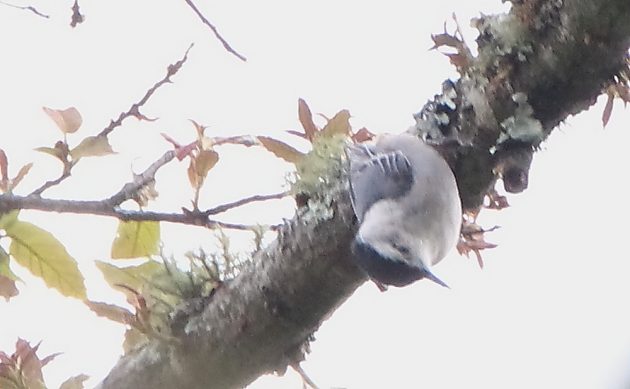 Along the way, we had the rare treat of seeing both our local Trogons: Mountain and Elegant. Ignacio was kind enough to lend me this lovely photo of a female Mountain Trogon, which is great because I've only had photos of male Trogons worth sharing: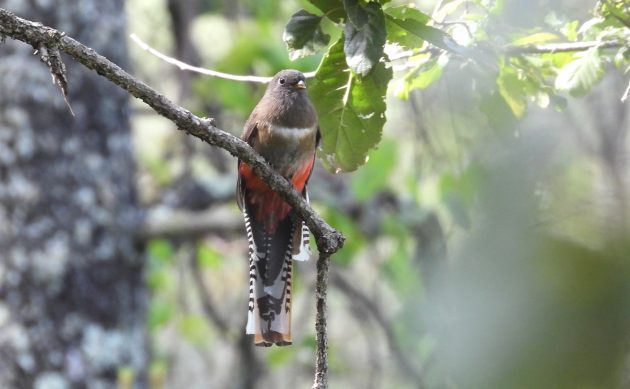 I love plants of all kinds, so it was great to walk our woods with someone who could identify all the plants that aroused my curiosity. I won't go into all the details, since they were mostly of interest only to me. But I will close out this post, in my tradition of never being able to stick to birds alone, with photos of the three terrestrial orchids in bloom that we saw: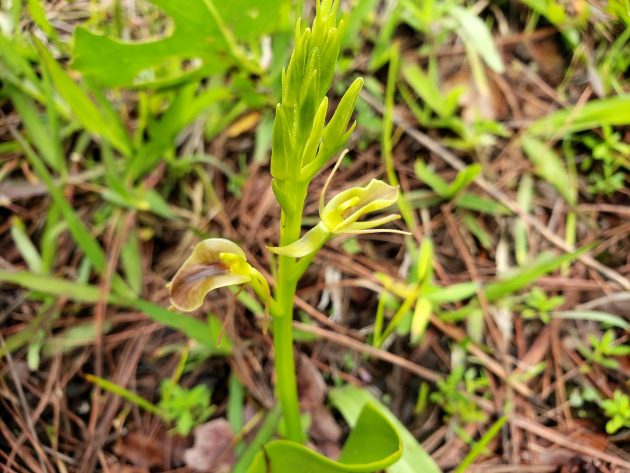 Liparis vexilifera, photo by Ignacio Torres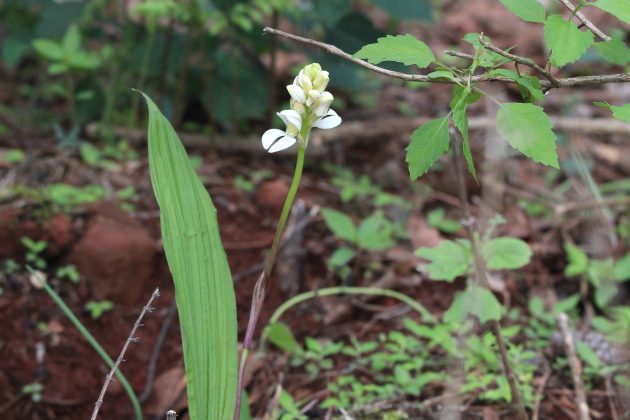 Govenia liliacea: This photo is mine.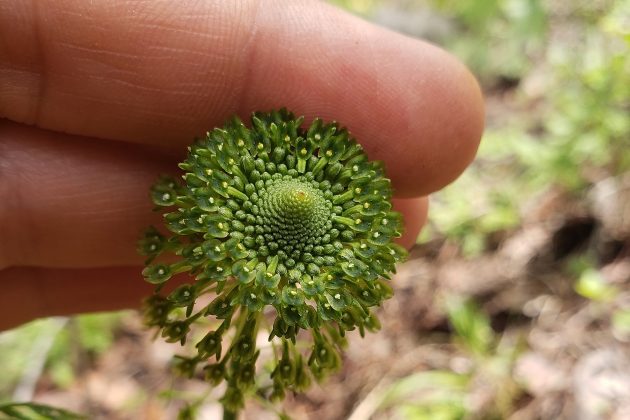 Malaxis unifolia: I love this photo of Ignacio's, because his fingers give scale to flowers so tiny I wouldn't have even noticed them. You might think this is a composite flower like a Black-eyed Susan. But look closely; those are tiny individual orchid flowers.