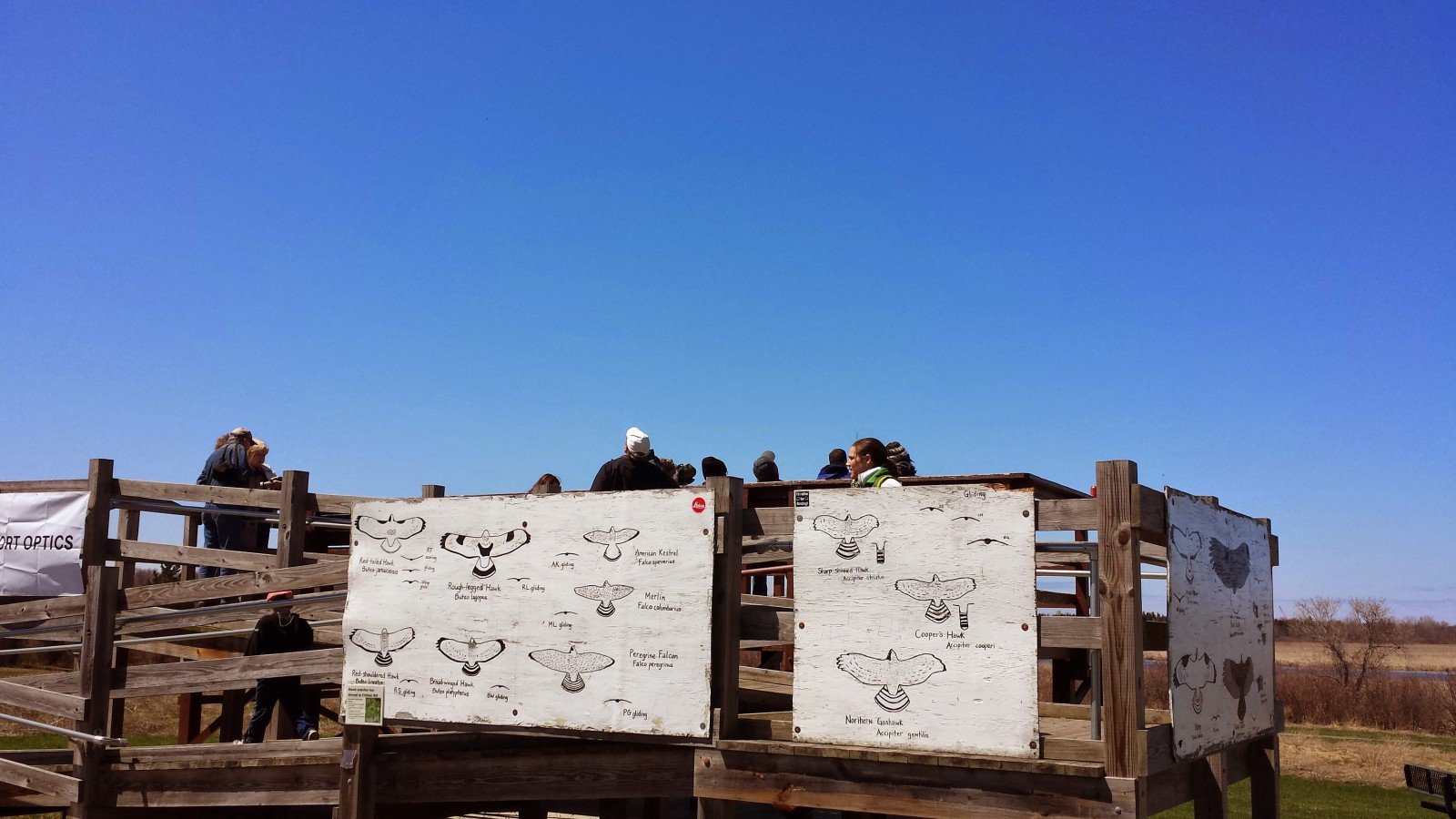 Before the weekend began, I mentioned how swallows hadn't invaded these northern latitudes yet. I was mistaken. Swallows are indeed here, which means spring is as well!
Spring happens to be peak raptor migration season in Western New York, so I spent some time at one of the nation's premier hawkwatch platforms. Braddock Bay on a clear sunny day is a terrific place to enjoy the passage of hundreds of Broad-winged Hawks, which I was happy to do. Corey went much further out of his way to twitch a bird that had traveled much farther still (or at least we hope it did). He was rewarded by an extremely rare New York State Willow Ptarmigan. How's that for a Best Bird of the Weekend?
How about you? What was your best bird of the weekend? Tell us in the comments section about the rarest, loveliest, or most fascinating bird you observed. If you've blogged about your weekend experience, you should include a link in your comment.