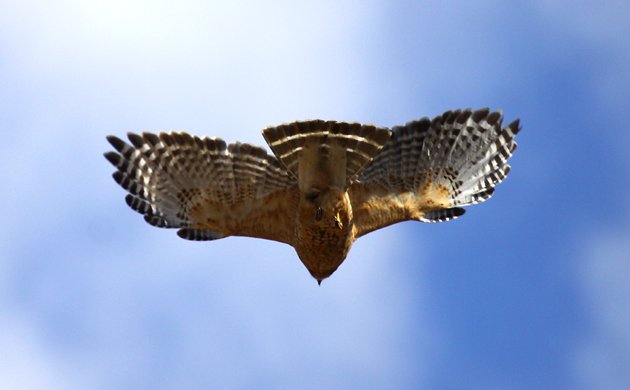 This weekend had something for everyone: celebrations, congregations, and migrations. And also sports! Please tell me you found something special to do…
I took my kids on our traditional Easter morning hike, though the timing this year meant that spring has scarcely sprung. Still, hearing the tricksy triplets of a Northern Mockingbird made my weekend. Corey's Best Bird of the Weekend was one of the three Red-shouldered Hawks he spotted. The one in our feature image was best because it was spotted in the company of Corey's parents and his son and they all had time to get a look before it took off, providing a decent photographic opportunity as it made its way to another perch.
How about you? What was your best bird of the weekend? Tell us in the comments section about the rarest, loveliest, or most fascinating bird you observed. If you've blogged about your weekend experience, you should include a link in your comment.