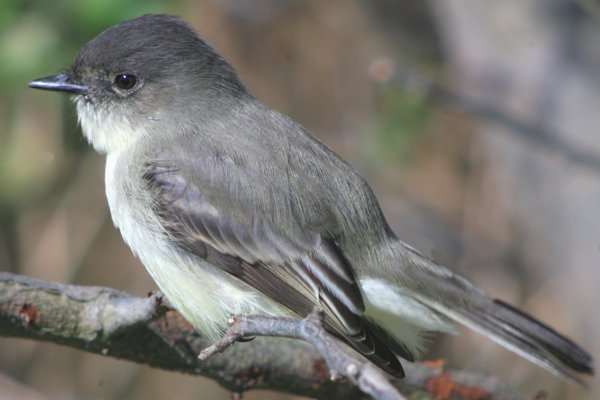 Signs of a changing season are busting out all over, but I can't see any of them with all the snow that fell last night. We weary winter warriors need some serious respite. Shouldn't someone be sending St. Bernards with brandy barrels on their collars to help us get through this?
Like the fabled honey badger, grackles don't care. The snow and cold hardly seem to faze them. I was pleased to not only see these ebon rascals but hear them, puffed up with bravado and bile, croaking their mechanical calls. Corey's Best Bird of the Weekend was his first migrating Eastern Phoebe of the year, what he considers the true sign that spring has come. He saw it at Rockaway Community Park in Queens.
How about you? What was your best bird of the weekend? Tell us in the comments section about the rarest, loveliest, or most fascinating bird you observed. If you've blogged about your weekend experience, you should include a link in your comment.