May brings many of the best birds. Have you seen any good ones? One sure way to heighten the pleasure of a special bird sighting is to brag about it later. Step right up and share your best bird of the weekend.
My family and I hit New York City to see my new niece (yay Chloe Danielle!) which left little time or opportunity for avian observation. However, I was quite pleased to see that my aunt's House Wrens have returned as sweet and songful as ever. Corey's best bird was difficult to decide, as he has so many from which to choose.  Was it a rare breeding wood-warbler like one of the many Cerulean Warblers or Golden-winged Warblers?  Or one of the birds he rarely ever sees in NYC, like Broad-winged Hawk or Wild Turkey?  One from the latter category works best so how about one of the two Barred Owls that he got excellent looks and pictures of?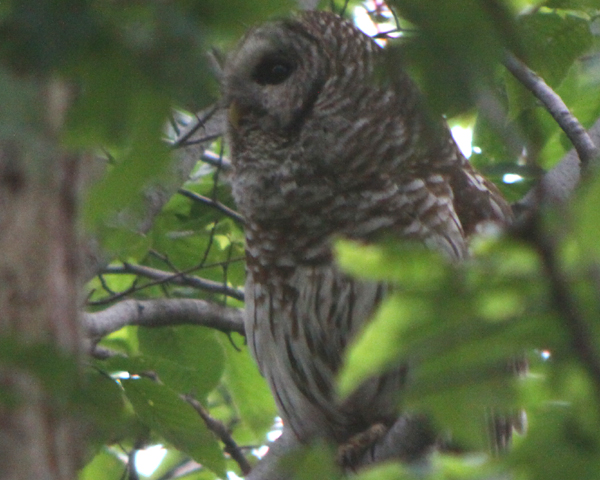 What was your best bird of the weekend? Tell us in the comments section about the rarest, loveliest, or most fascinating bird you observed.  If you've blogged about your weekend experience, you should include a link in your comment.