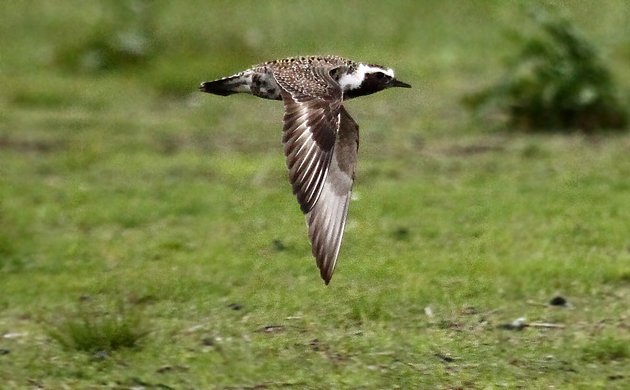 No need to draw this question out. Many of us are still enjoying the final weekend of May, so let's cut to the chase and talk about our best birds. Deal?
My best bird this weekend was an Eastern Wood-Pewee calling from a bare branch. When it comes to New World flycatchers, empids tend to irritate me for the same reasons they irritate everyone, but species in the genus Contopus make me much happier for inexplicable reasons. Corey's Best Bird of the Weekend was a surprise American Golden-Plover at Big Egg Marsh in Queens, a very good bird for the east coast in spring, as they tend to migrate north through the center of North America.
How about you? What was your best bird of the weekend? Tell us in the comments section about the rarest, loveliest, or most fascinating bird you observed. If you've blogged about your weekend experience, you should include a link in your comment.