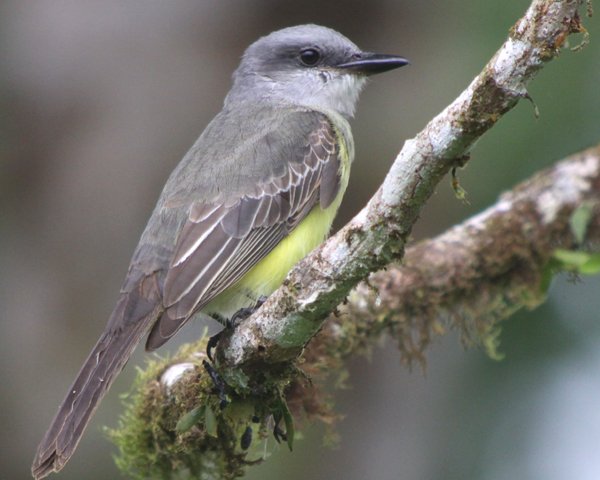 Believe it or not, September is just about spent. Who's ready for October?
Rumors of fall migration in Western New York must be greatly exaggerated. I worked hard trying to spot something special but earned little for my efforts until I hit a patch of birds clearly preparing to leave town. The best of the bunch was a Gray-cheeked Thrush (unless a Bicknell's)! Corey leveled-up as a New York birder by adding lucky #300 to his Queens list.  Congratulations on that wayward Western Kingbird! (And in case you are looking askance at the accompanying photo, that bird is actually a Tropical Kingbird Corey encountered at the mighty Mangaloma Reserve in Ecuador.)
How about you? What was your best bird of the weekend? Tell us in the comments section about the rarest, loveliest, or most fascinating bird you observed. If you've blogged about your weekend experience, you should include a link in your comment.