Do you love your birds of summer? Enjoy them while they last; depending on where you live, they may already be on their way out. Increase the pleasure of your special bird sightings by bragging about them here. Step right up and share your best bird of the weekend.
My 4 year-old daughter motivated me to refill the bird feeder this weekend, for which countless House Sparrows thank her. In the midst of the Black-throated Brown mob, one could pick out Northern Cardinals and Black-capped Chickadees. Clearly, I've been on a yard bird kick whilst Corey is out on a shorebird safari. His best bird of the weekend would have to be this handsome and cooperative Long-billed Dowitcher at Jamaica Bay's East Pond: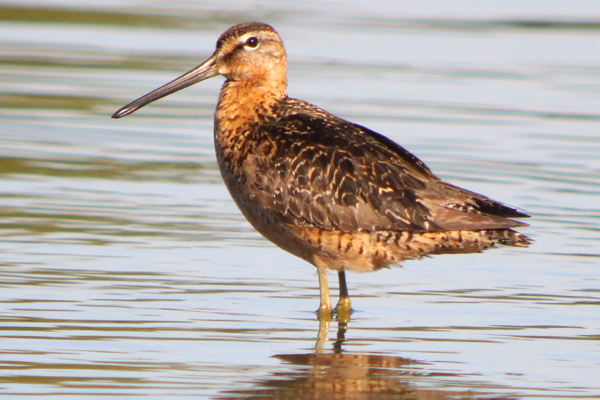 What was your best bird of the weekend? Tell us in the comments section about the rarest, loveliest, or most fascinating bird you observed.  If you've blogged about your weekend experience, you should include a link in your comment.