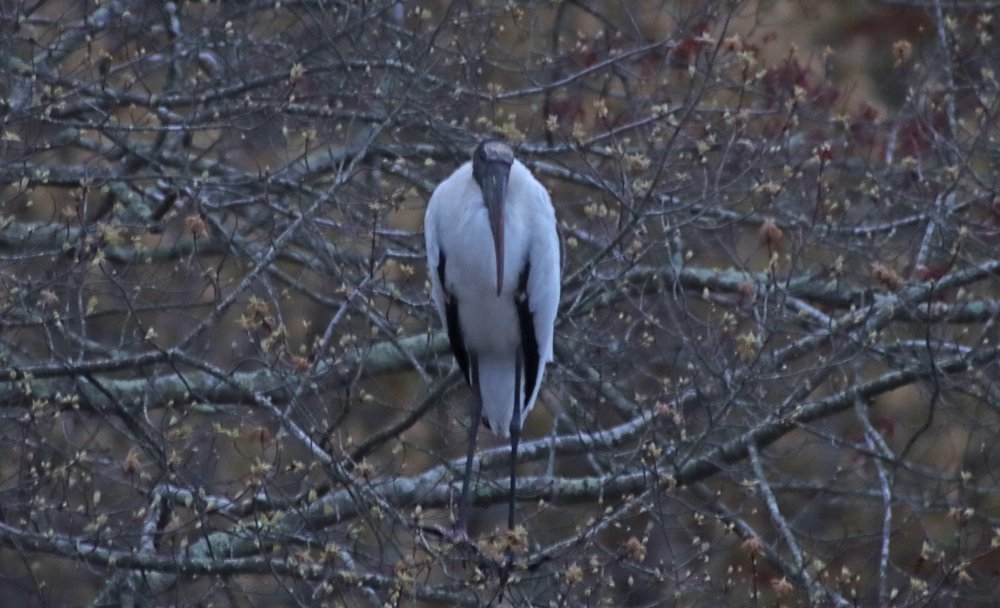 May is a time for birding. We have the slow weeks and months for reading, writing, and dreaming about the birds we'd rather be seeing. Right now, though, we can watch and listen and enjoy.
What I enjoy–almost more than any other moment of my birding year–is that special spring day when White-Crowned Sparrows deign to visit my humble home en route to their boreal breeding grounds. Happily, the sparrows finally arrived this weekend and have strutted around my feeders enough for me to fully admire their beauty. Corey enjoyed getting out early and birding both days this weekend, and has the lists to back him up. Of all the species he saw he had one that was easily his Best Bird of the Weekend, as it was a new bird for him in New York State. That's because very early on Saturday morning he chased a Wood Stork in Suffolk County. After that, what else could be his Best Bird of the Weekend?
How about you? What was your best bird of the weekend? Tell us in the comments section about the rarest, loveliest, or most fascinating bird you observed. If you've blogged about your weekend experience, you should include a link in your comment.