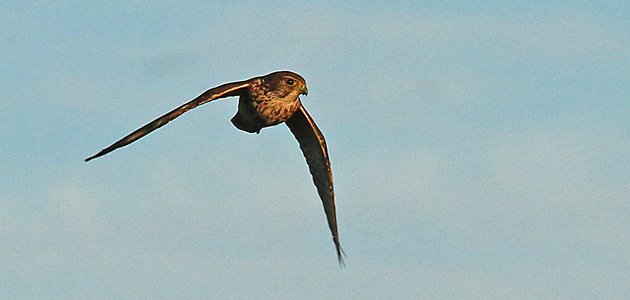 And just like that, migration is upon us. Actually, many birds started their seasonal peregrination weeks ago and may have many more weeks ahead until they've reached their destinations. Migration is meaningful to those of us who appreciate when non-local birds invade our local airspace, so make the most of this one.
Most of the birds I spotted this weekend are the same species I'll be hanging out with all winter. Nonetheless, the sight of a Merlin pursuing prey in flight gets my attention any time of year. Corey spent the last weekend before his son started school camping with family and friends in the western Catskill Mountains. Most of the breeders seemed to have departed already on their journeys south but he did enjoy a Barred Owl serenade in the wee hours of the morning two days in a row so the Barred Owl wins as his Best Bird of the Weekend.
How about you? What was your best bird of the weekend? Tell us in the comments section about the rarest, loveliest, or most fascinating bird you observed. If you've blogged about your weekend experience, you should include a link in your comment.