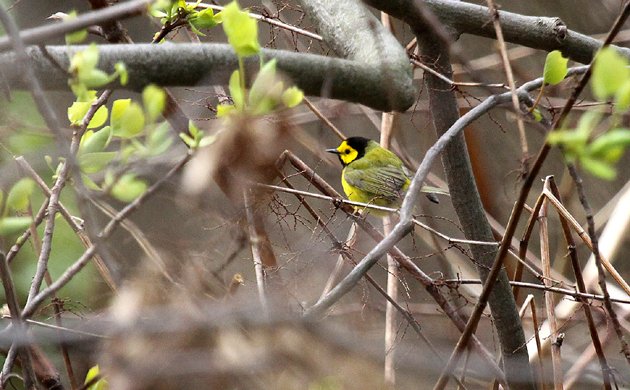 One question every self-described birder must grapple with is to twitch or not to twitch. Some of us love to chase down preposterous vagrants, while others eschew bird chasing for contemplation of standard local fare and seasonal specialties. I raise this perennial issue because I found myself twitching a rare ABA bird this weekend. Did you?
My ill-advised twitch was a run for the Long Island Ruffs recently spotted on the south shore. Corey and I staked out the location early in the morning and logged a lot of time waiting for either of them to show. Alas, they both kept their heads down until long after we'd left. So Corey returned the next day to bag one as his Best Bird of the Weekend. This is why I hate twitching! Denied a Ruff, I had to make to do with a very handsome, very obliging, very early Hooded Warbler at Oakland Lake in Queens. The bonus Donna sighting at the same location made the trip worth it!
How about you? What was your best bird of the weekend? Tell us in the comments section about the rarest, loveliest, or most fascinating bird you observed. If you've blogged about your weekend experience, you should include a link in your comment.