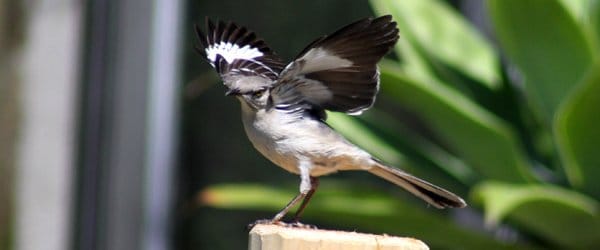 Even notice that hot weekends don't usually make for hot birding? Interesting, no?
Though I succeeded in resisting the siren song of shorebirds at the lakeshore, I couldn't help but pay attention to birds everywhere else I went. Most engaging was an active pair of Northern Mockingbirds frolicking (kind of like this Victory Dance) behind the big test at the Rochester Ukrainian Festival. Corey has a plethora of pleasant California birds to choose from this weekend but he was most pleased with the only Long-billed Curlew of the trip which he saw foraging at Upper Newport Bay in Orange County.
How about you? What was your best bird of the weekend? Tell us in the comments section about the rarest, loveliest, or most fascinating bird you observed. If you've blogged about your weekend experience, you should include a link in your comment.