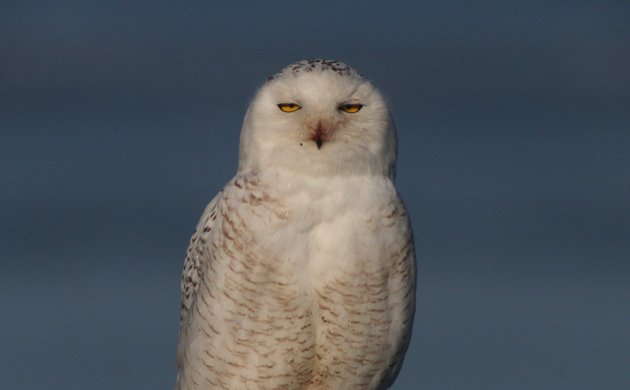 Many weekends come and go without great birds, but during the Christmas Bird Count, most field ornithologists have reason to beat the bushes. Let's see what everyone found…
The arrival of true winter weather triggered my instinct to stay indoors as much as possible, which means I saw nothing more exciting than a Blue Jay this weekend. Corey's Best Bird of the Weekend was actually a bunch of birds, none of which he saw! He had a great time doing the Queens County Christmas Bird Count and was astounded to learn that birds found by other teams included two Nashville Warbler, two American White Pelicans, a Clay-colored Sparrow, a Lark Sparrow, a Clapper Rail, a Snowy Owl, three Bald Eagles, two Turkey Vultures, a Cackling Goose, three Pine Warblers, and two Blue-winged Teal. The count totaled 119 species, which is historically a very good number.
How about you? What was your best bird of the weekend? Tell us in the comments section about the rarest, loveliest, or most fascinating bird you observed. If you've blogged about your weekend experience, you should include a link in your comment.