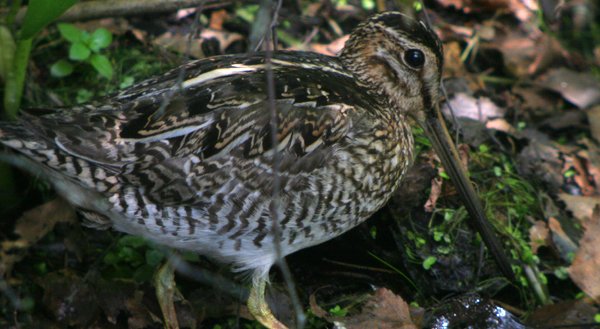 One of the abundant ancillary benefits of identifying as a birder must be the commitment to the highest quality optics possible… or, at least, affordable. When bird activity flags, we can focus our bins and scopes on various other flora and fauna, as well as celestial bodies under the right conditions. Did anyone get a good look at Comet NEOWISE this weekend?
By the time I realized locals were enjoying excellent comet views, the Great Lakes were shrouded under cloudy skies. On the plus side, I wrangled some nice bird sightings along the lake, the best of which was surely a Wilson's Snipe that my wife spotted before I did. Corey didn't bird very much at all this weekend but he did end up visiting his folks in a socially distant way. While eating out in the backyard he was pleased to hear a Black-billed Cuckoo, easily his Best Bird of the Weekend.
How about you? What was your best bird of the weekend? Tell us in the comments section about the rarest, loveliest, or most fascinating bird you observed. If you've blogged about your weekend experience, you should include a link in your comment.