Happy Day-After-Father's-Day! I hope you enjoyed that day as much as I did.
We got out a lot this weekend, yet my best bird of the weekend was right in my backyard: the kids and I encountered a juvenile Blue Jay in the care of what we assume to be its parents. Cute! However, my best sightings of the weekend had to be the abundant Ebony Jewelwings, exquisite black-winged, iridescent blue-green damselflies, around Powder Mills Park in Pittsford, NY. Corey's best birds were three self-found Wilson's Phalaropes at Jamaica Bay.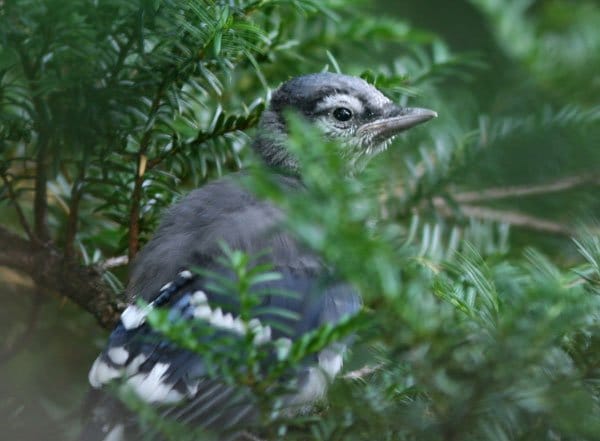 What was your best bird of the weekend? Tell us in the comments section about the rarest, loveliest, or most fascinating bird you observed. If you've blogged about your weekend experience, you should include a link in your comment.