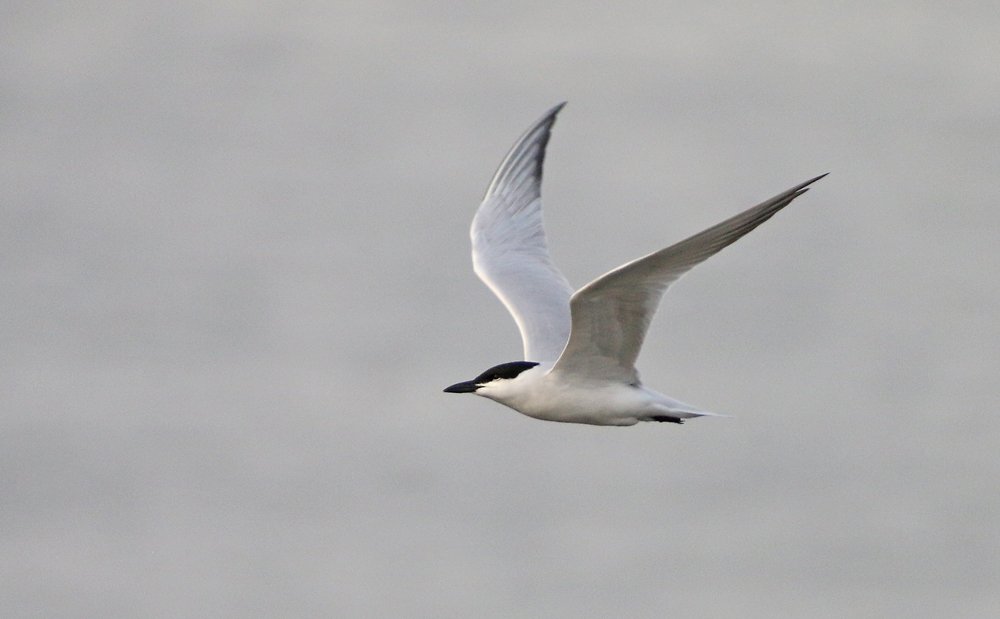 This weekend delivered the longest days of the year to those of us on the top half of the world. Hope you made the most of that extra daylight!
I took my family on Sunday to explore a stretch of the flat but fancy Lehigh Valley Railroad Trail. The usual summer residents were in attendance, most gaudy of which was a male Rose-breasted Grosbeak, no doubt flush with paternal pride on Father's Day. Corey's Best Bird of the Weekend was his first Gull-billed Tern of the year at Jamaica Bay Wildlife Refuge. They are a graceful tern and Corey appreciated watching it hunt, feed, and fly over the marshes.
How about you? What was your best bird of the weekend? Tell us in the comments section about the rarest, loveliest, or most fascinating bird you observed. If you've blogged about your weekend experience, you should include a link in your comment.