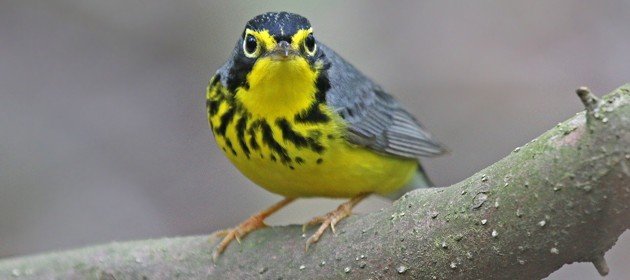 The splendors of spring migration, much like any inundation of sheer bliss, cannot be enjoyed without reservations. No matter how happy, how breathless, how driven we are to live these special moments to the hilt, one part of our perverse brains refuses to give over to ecstasy. Instead, it antagonizes us with petty worries. The biggest offender right now, even as you stand knee high in splendiferous songbirds, is likely this one depressing thought: migration may almost be over…
Corey's Best Bird of the Weekend was a surprising Bar-tailed Godwit in Queens which he barely managed to twitch after receiving a phone call about the bird being present at Jamaica Bay Wildlife Refuge while he was at Rockaway Beach with his family. He yelled a relatively unintelligible explanation as he ran to the car, abandoning his family, and sped to Jamaica Bay where he parked and ran out to the breach of the West Pond where he relied upon the kindness of other birders, who let him use their scopes while he got his breath back. A couple minutes after his breathless arrival the godwit took wing and was not found again. Fortunately – and miraculously – Corey is not sleeping on the couch.
Mike drank in a deluge of migrants at Rochester's Firehouse Woods. Although he caught unsatisfying glimpses of his first ABA Mourning Warbler, BBOTW honors must go to a bird much better seen, like a sweet Canada Warbler. Coincidentally, this species was Corey's Best Bird exactly one year ago. Oh Canada!
How about you? What was your best bird of the weekend? Tell us in the comments section about the rarest, loveliest, or most fascinating bird you observed. If you've blogged about your weekend experience, you should include a link in your comment.