November is normally a pretty dull month compared to some of the more extreme periods in our calendar year. The action doesn't really heat up until right about now as we begin six or eight months of holiday preparation and celebration. I've enjoyed November so far, but have doubts about whether I'm ready for the weeks ahead. How about you?
I quite enjoyed the arrival of some of our lakeside birds of winter. Of this delightful group, Common Goldeneye stands out at my Best Bird of the Weekend™. Corey's BBOTW could have been a Wilson's Snipe he flushed at Kissena Corridor Park in Queens but he preferred the Snow Buntings that he spotted over the dunes at Breezy Point.  Can you blame him?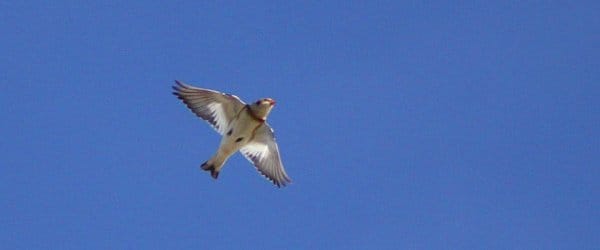 What was your best bird of the weekend? Tell us in the comments section about the rarest, loveliest, or most fascinating bird you observed. If you've blogged about your weekend experience, you should include a link in your comment.