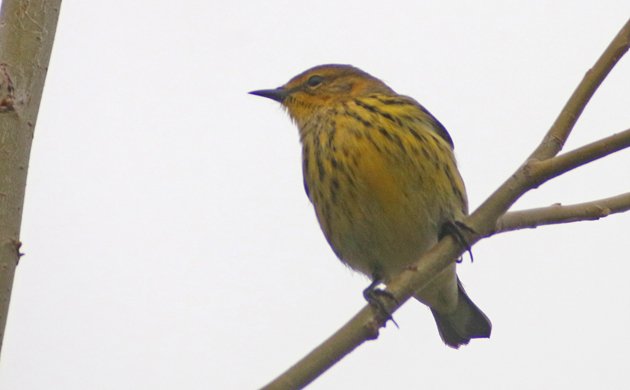 As I anticipated, this past weekend offered a dazzling range of temperatures guaranteed to remind a person of every season in turn. But did that impact or improve bird visibility?
I wish I knew. Too much work and too many loved ones in the hospital cost me any opportunity to enjoy a gorgeous weekend outside. My only taste was eating a quick sandwich in a park, during which time I observed the behavior of an impeccably plumaged Hairy Woodpecker. Seriously, this bird was sleek and stylish! Corey spent the weekend at a union retreat, organizing with his colleagues with the plan to improve his day job, so he didn't get much birding in except on Saturday morning on his way there. But what little birding he did do wasn't terribly productive, with a dull Cape May Warbler being his highlight and therefore his Best Bird of the Weekend.
How about you? What was your best bird of the weekend? Tell us in the comments section about the rarest, loveliest, or most fascinating bird you observed. If you've blogged about your weekend experience, you should include a link in your comment.