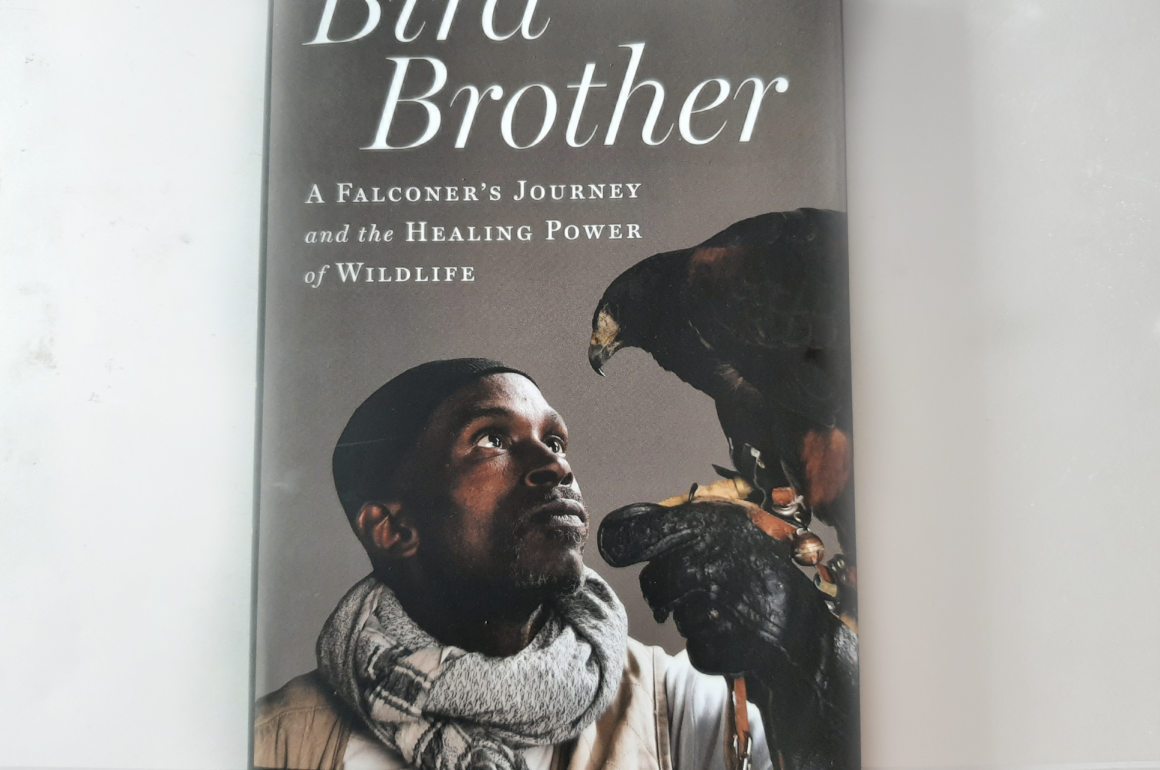 I read Rodney Stotts' Bird Brother in two days, as part of a National Audubon Society-wide collective of 250 staff members who received a copy of the book. From page one Stotts and collaborator Kate Pipkin illustrated how environmental work, especially with raptors, has the power to change the course of people's lives.
The narrative takes place across two timelines: 1) Early in Stotts' life, when he begins working with the Earth Conservation Corps to clean the trash-choked Anacostia River 2) Decades later, when he has become a Master Falconer and is taking on his son as a new apprentice.
The Anacostia looms large in the narrative, a character as dynamic as the many others Stotts' describes. As the Earth Conservation Corps successfully freed the river from mattresses, tires, bottles, and all sorts of refuse, they began to see a return of avian life. "One day, several weeks in, a great blue heron landed nearby. We were all quiet for a moment. This was the first bird we had seen while working on the tributary, and it had landed on a spot that we had cleaned up." He continues: "We knew it would return because it had found a space free of trash. It was amazing how, after just a few weeks, we could see the bottom of the tributary and the water was beginning to flow."
This was not the first, nor the last moment of connection between Stotts and the avian world. Not familiar with the falconry world, I had no idea how rigorous the apprenticeship and training process is, from building your own aviary to a commitment to conservation. Through public presentations and meet-and-greets with his raptors, Stotts has introduced thousands of people to the wonder we all feel when spotting a hawk, falcon, or owl.
As his publisher, Island Press explains, "Eye-opening, witty, and moving, Bird Brother is a love letter to the raptors and humans who transformed what Rodney thought his life could be. It is an unflinching look at the uphill battle Black children face in pursuing stable, fulfilling lives, a testament to the healing power of nature, and a reminder that no matter how much heartbreak we've endured, we still have the capacity to give back to our communities and follow our wildest dreams."
I encourage everyone to click here and order your copy!
Note: I don't get anything if you order a copy, I just love this book. 🙂