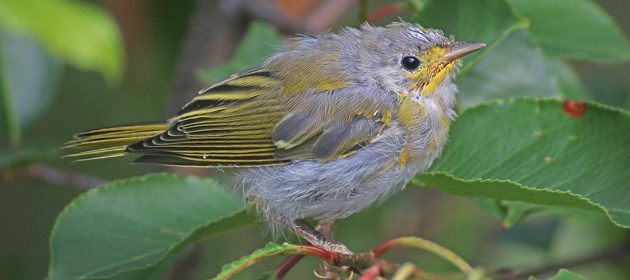 We're less than a week into 2018 and already birds (at least those that migrate in and through the United States) are worse off than they were at the end of last year.
A new directive from the current administration wipes out protection engendered by President Obama. Namely, the Migratory Bird Treaty Act will no longer be interpreted to include accidental killings (such as from environmental hazards) as crimes, only intentional deaths. That means the prosecution of corporations which accidentally kill birds, such as Duke Energy for the deaths of two Golden Eagles at one of its plants, would not happen today.
Here's hoping that the birds which wing their way through the U.S. this year—like those adorable Yellow Warblers Corey photographed last year—manage to steer clear of all harm, both intentional and otherwise.