We Queens birders who live near Forest Park are still filling feeders and scattering seed for the hungry avian hordes, and with the amount of snow still on the ground the feeders are as busy as ever.  Whether you like watching woodpeckers coming for suet, doves for millet, finches for thistle, or chickadees for sunflower seeds, there is something for you at the Forest Park feeding stations.  My trip there this morning to restock the feeders with suet and sunflower seeds was highlighted by five species of woodpecker, Brown Creepers, a Carolina Wren, and, as always, the beauty of oh-so-blue Blue Jays and and oh-so-red Northern Cardinals.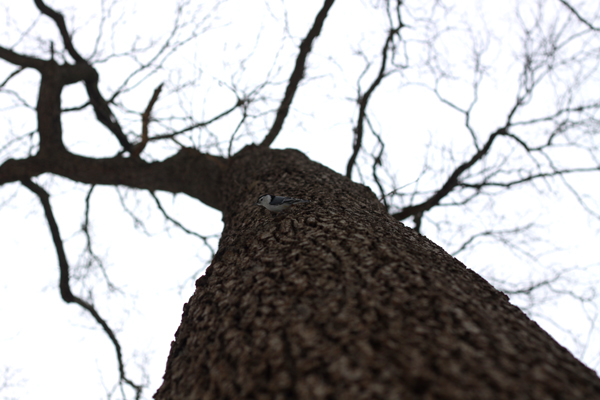 As is to be expected when I showed up an hour later than usual, the birds were awaiting my arrival and were not shy about expressing their displeasure at my laggardly ways.  The White-breasted Nuthatch above kept up a steady honking until I had smeared some suet on the tree and backed away enough for him to feel comfortable feeding, while at the same time a Red-bellied Woodpecker was coughing politely, a Black-capped Chickadee was scolding my tardiness, and a Downy Woodpecker was yelping her disapproval.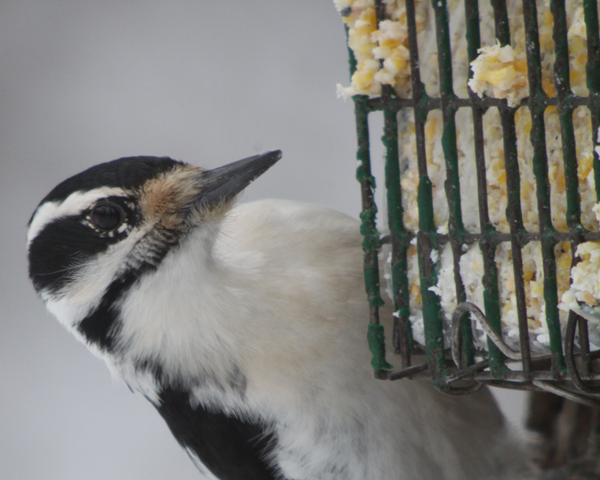 The Hairy Woodpecker above was more sedate, and patiently waited for me to finish scattering sunflower seeds and retire to a respectful distance before she drove the other birds away and took possession of the suet feeder.  Last year I wondered if a Hairy Woodpecker or Red-bellied Woodpecker would win in a head-to-head match-up for possession of a feeder and now I have an answer, at least in this location, the Hairy Woodpecker rules the roost.  Also aggressive around the feeders were the American Goldfinches below, who never stopped squabbling about who had precedence when it came to sucking down thistle.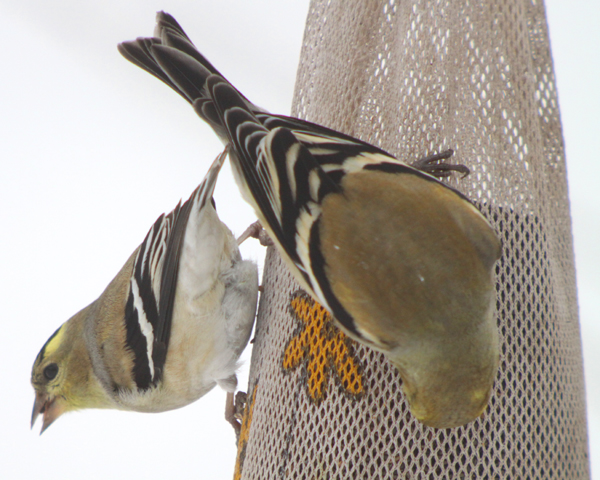 Not quite as quarrelsome were the Northern Cardinals and Mourning Doves, though on occasion a couple of the former will put on a nice chase.  Both species seemed to intent on stuffing their faces today, though, and I was intent on getting decent pictures of them both.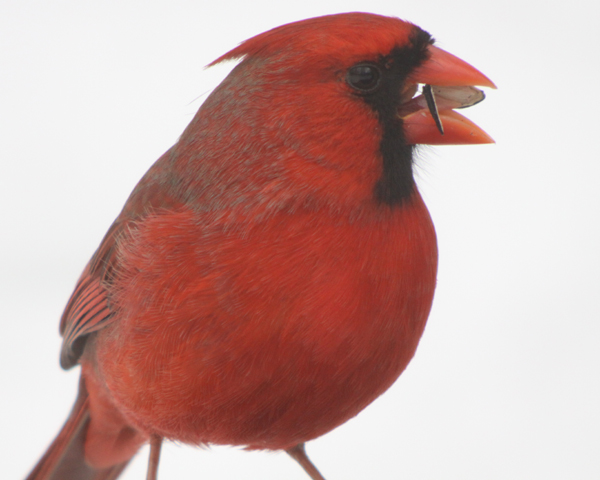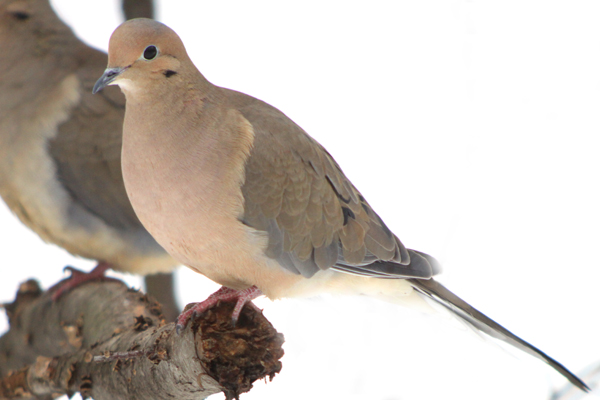 For me, though, the best birds of the morning were a Brown Creeper and a Carolina Wren, both of which allowed me some rather excellent photographic opportunities that I think I handled rather well (though I did miss getting a good shot of the creeper foraging on the ground).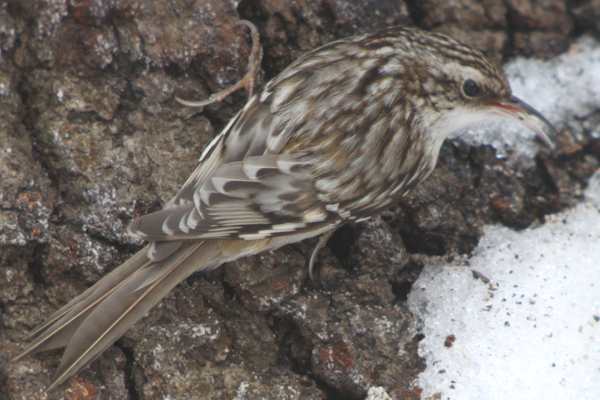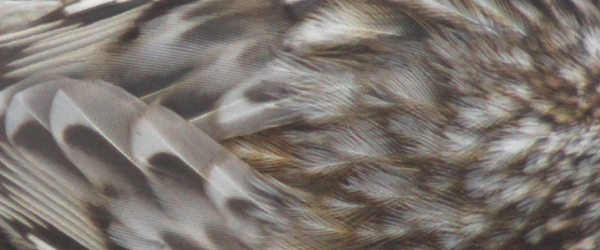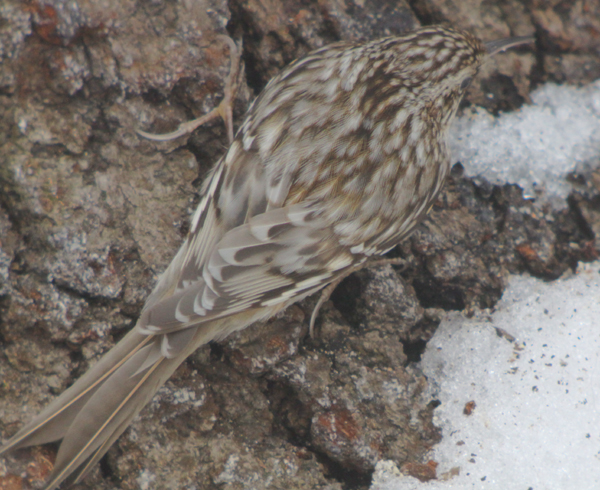 the three above are all Brown Creeper and the three below are all Carolina Wren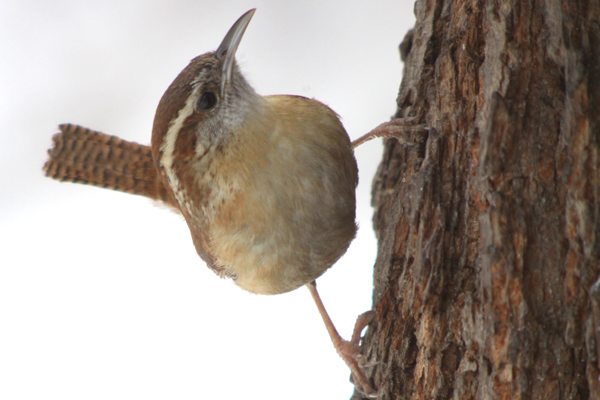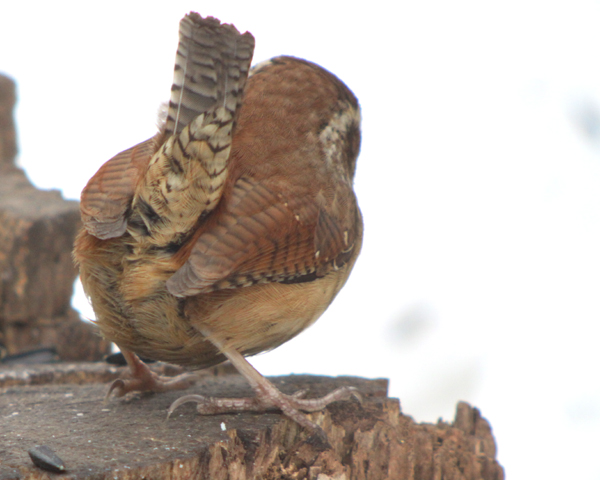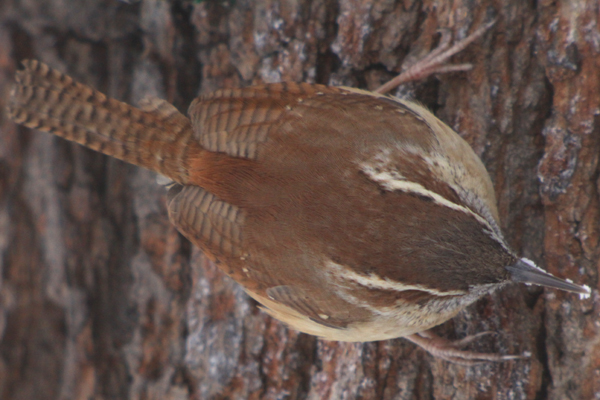 I hope you have feeders that give you your fill of common birds: I don't know if I could make it through an entire winter with Forest Park's feeders…