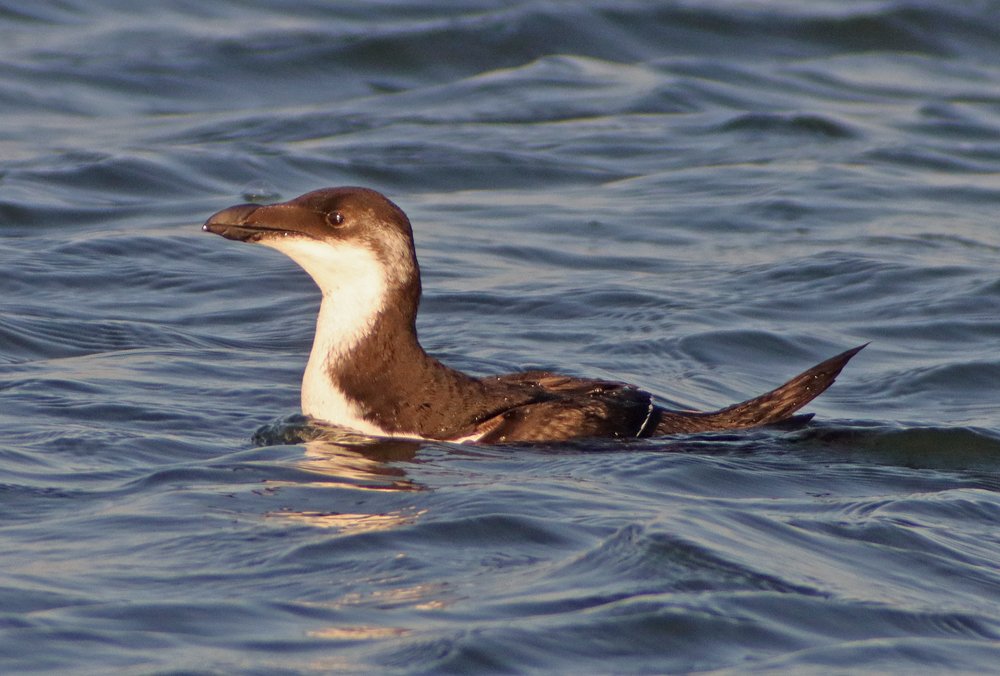 Breezy Point, the westernmost tip of the barrier islands that protect Long Island's south shore, is also the southwestern most portion of Queens and one of my favorite locations to look for birds. Being out on the beach is always nice and Breezy Point often gives you the feeling of being one of the last people on earth despite being in a city of over nine million people. That, coupled with the probability of seeing good birds and the possibility of seeing a new bird for my year list or my Queens list makes Breezy Point a regularly visited birding hotspot for me.
This year has been a great one for Razorbills (like the one at the top of this post) at the point and my most recent visit yesterday morning was no exception. I estimated forty-five of the chunky alcids and that could easily have been an undercount as it was difficult to keep track of which ones I had already seen as they actively foraged and flew to-and-fro looking for better spots to fish. The Razorbills were great but I was hoping to finally connect with the Red-necked Grebe that has been periodically reported on the bay side of Breezy Point all winter but I once again had no luck. But, honestly, watching Razorbills forage is a pretty fun way to spend the early morning hours.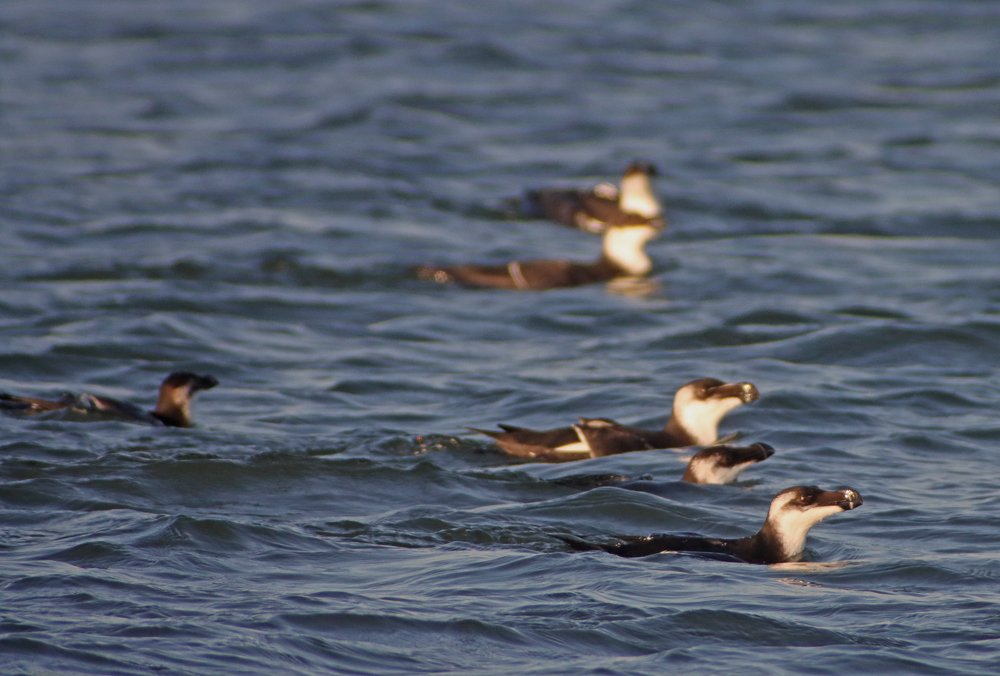 Look at 'em all!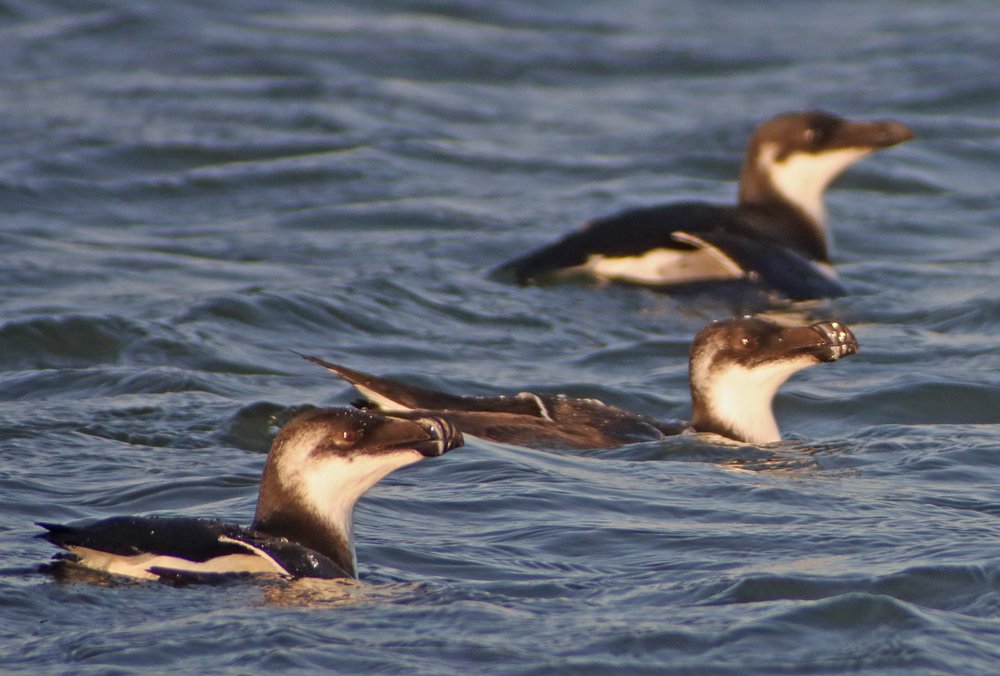 They were pretty close to the jetty at times.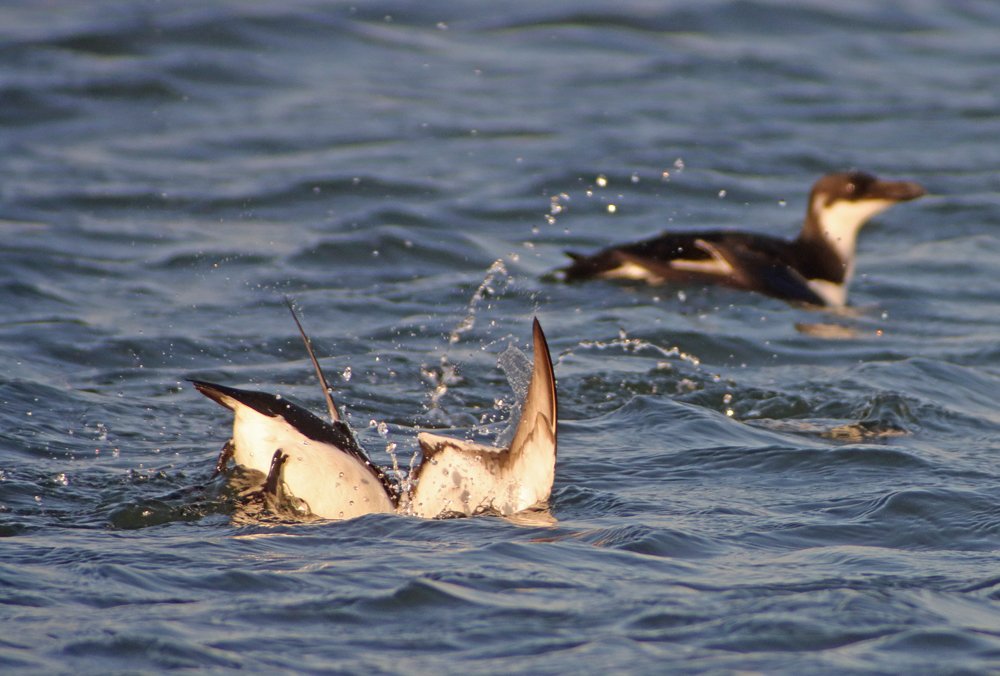 And watching them start to "fly" underwater was endlessly entertaining.
When the Razorbills weren't close the Northern Gannets often were. There are few things more dramatic to watch on the ocean than gannets.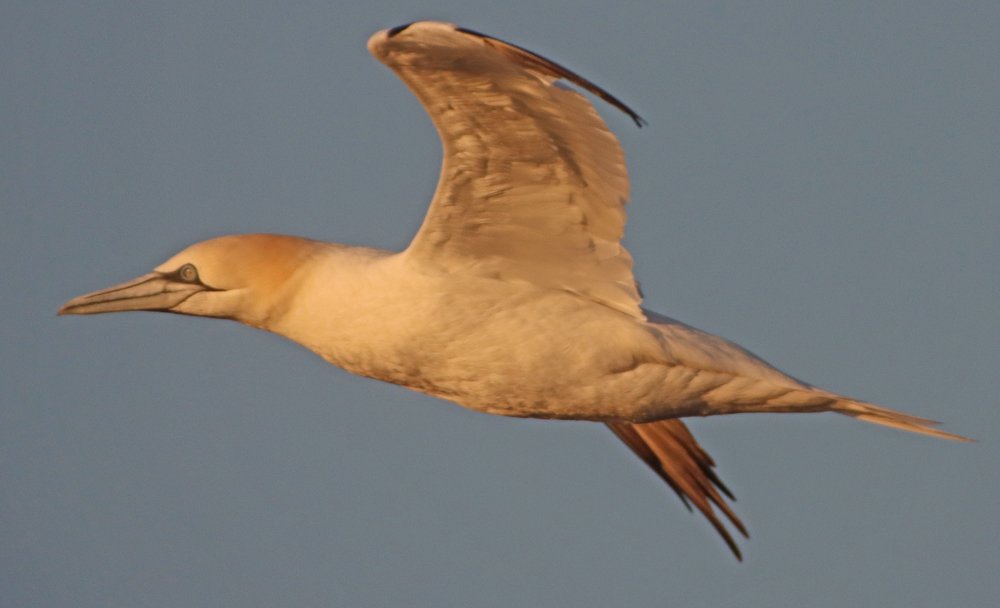 The gannets sometimes flew parallel to the jetty and not far off of it.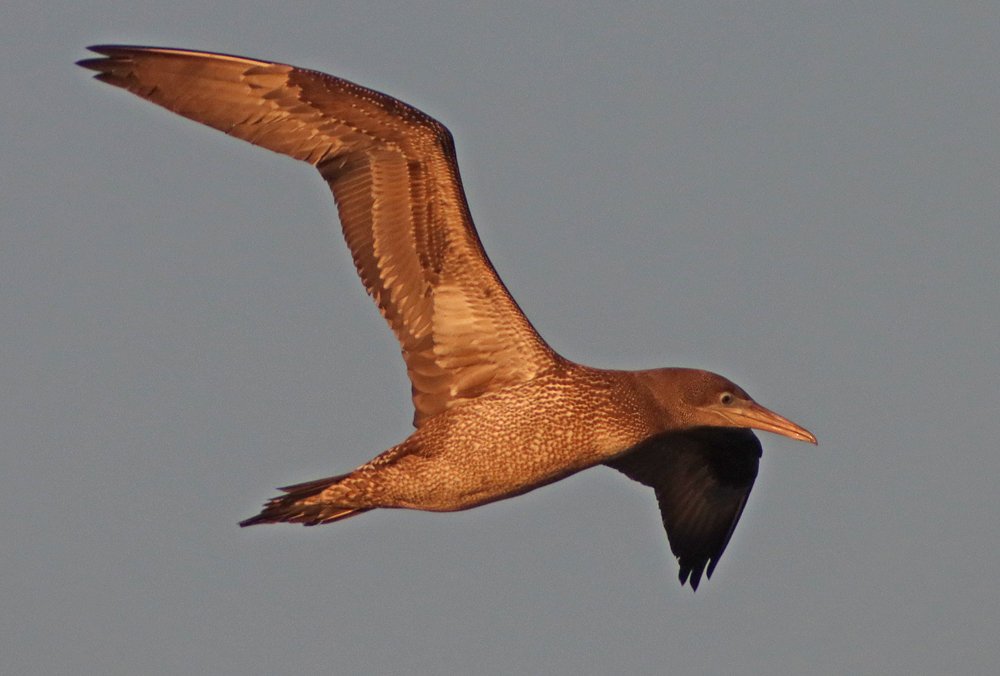 This young gannet was particularly striking.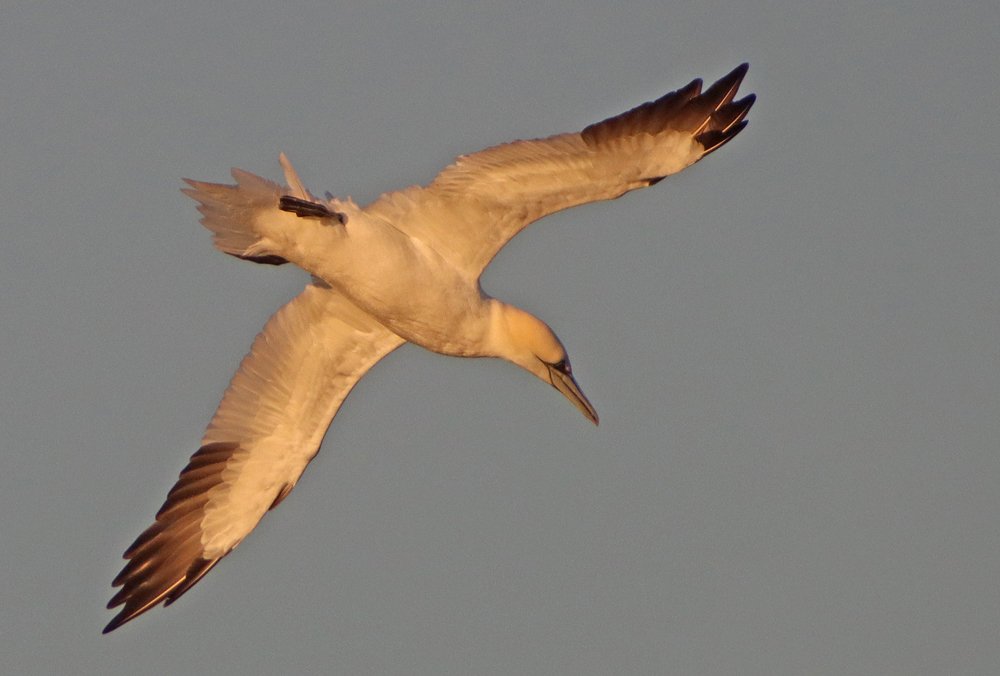 I could watch gannets all day long.
When the gannets and alcids weren't close there was still plenty to watch.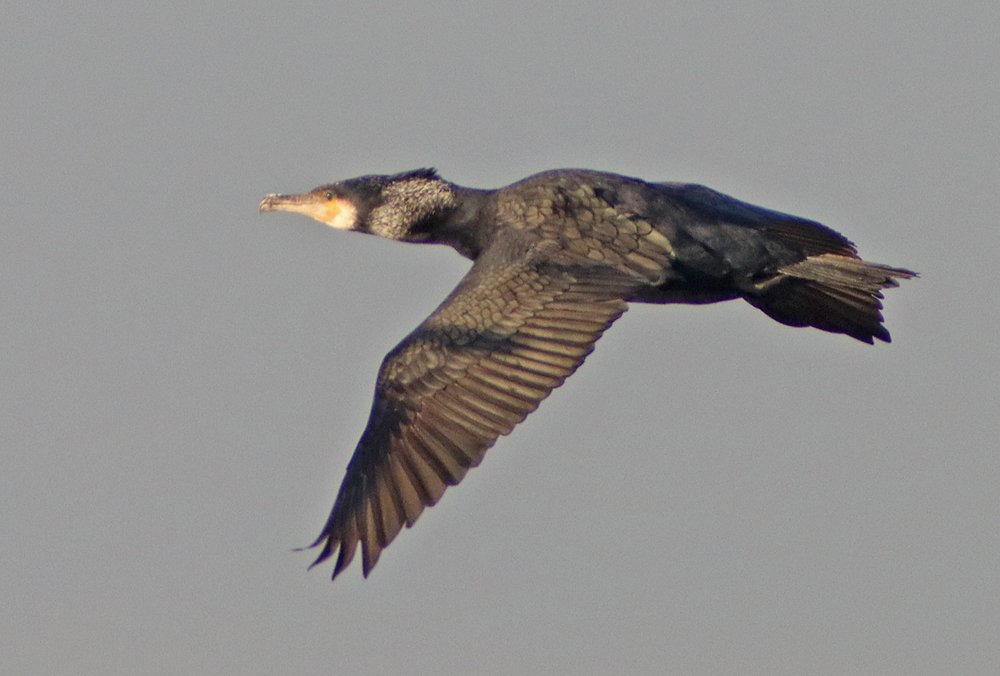 Great Cormorants made regular fly-bys.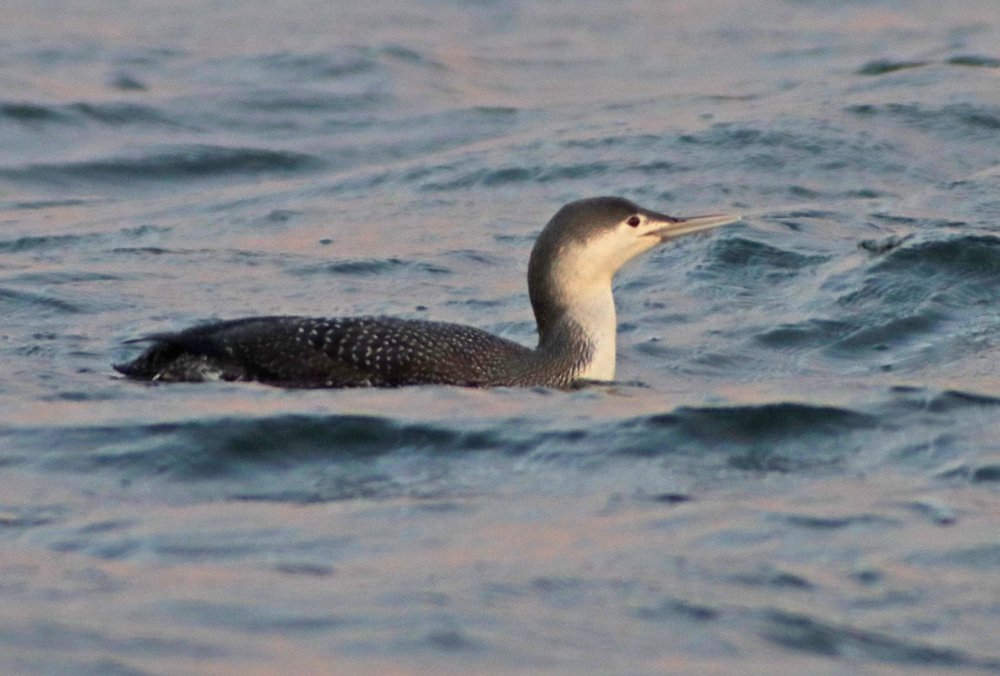 Both expected species of loons were around in numbers. This Red-throated Loon was associating with the Razorbills.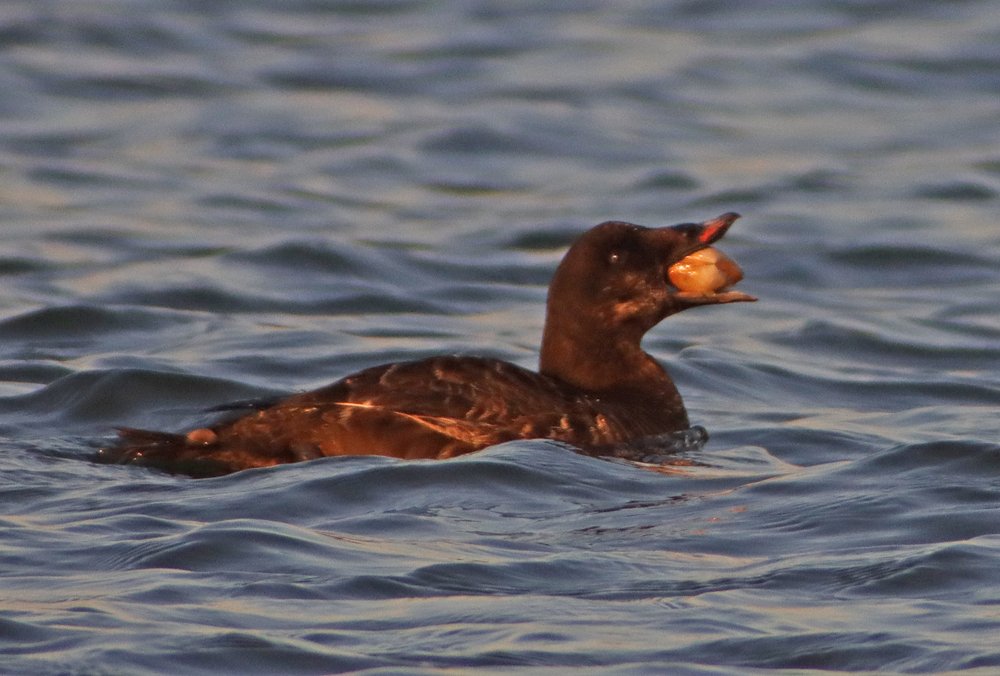 It was entertaining watching this White-winged Scoter trying to get this mollusk far enough into its mouth to crush it.
Sometimes, though, there wasn't much close to the jetty at all. Then I would turn my scope out to sea, where hordes of scoters were going past and there was an occasional feeding frenzy. It was my favorite type of wildlife watching, a real spectacle. The distance made it nearly impossible to capture the action in photographs so I mostly just watched as gulls swarmed, ducks dove, and gannets plunged. It was truly amazing and a reminder of how much life can be contained in even the winter ocean.
A very small portion of the action.
Then there was the long walk back down the beach and across the dune scrub to the car. Sadly, there were no Horned Larks or Snow Buntings to entertain me on this visit but as I got back to my car I came across a large mixed flock of passerines foraging in the bay berry. Five Field Sparrows in February in Queens is unprecedented for me but that's how many I counted in that one flock.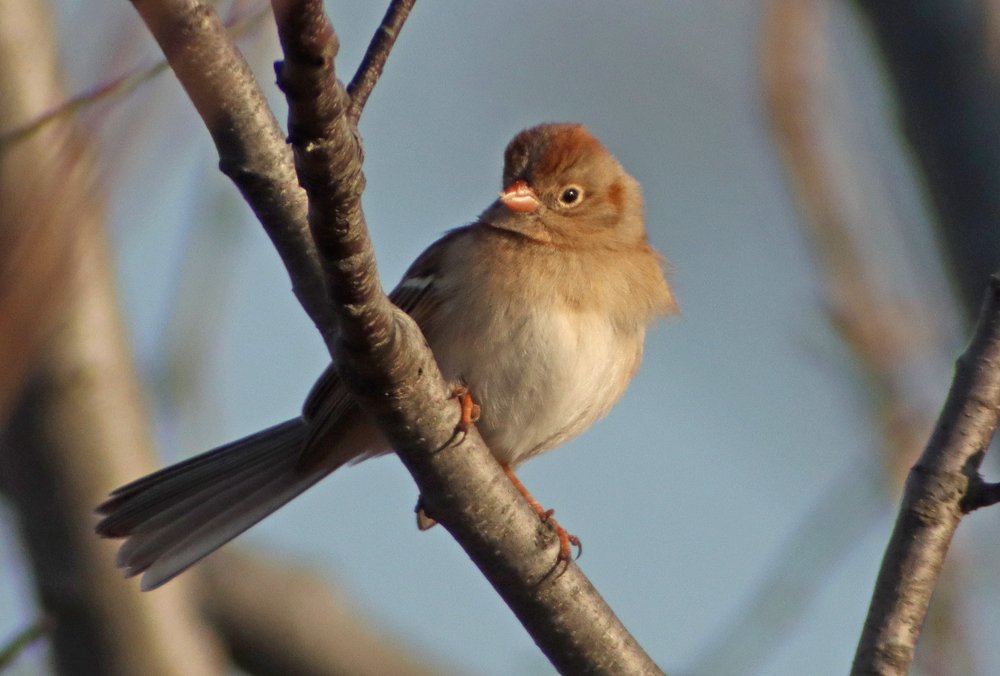 Field Sparrow in February is a fine bird.
I count myself particularly fortunate that I live in a world class city with access to some wonderful natural places. I wouldn't trade living in Queens for anywhere, at least as my life is currently constructed. What's not to like?
…