As was already stated in the post about tracking down and watching the Roseate Spoonbill, I spent Sunday birding at Brigantine, or, more properly, the Brigantine Division of the Edward B. Forsythe National Wildlife Refuge.  There were many more birds seen than the spoonbill and some of them showed amazingly well despite the thick fog that hampered viewing and photography for the first half my visit.  But, as I tend to do, I am getting ahead of myself and should start the story back at the beginning, at 4:30 in the morning when the alarm clock went off and I sprang out of bed with Roseate Spoonbill on my mind…
It was dark and chilly as I stumbled through the apartment to the coffee maker and hit start.  As the wonderful smell of brewing coffee permeated the apartment and my brain I managed to get my clothing on and get my camera battery from the wall charger into the camera.  I also double checked to make sure that I had the field guides, lenses, optics, snacks, water, and everything else I would need to make the day a successful one.  Then there was enough coffee in the pot to pour a cup so I did and drank it while I checked my email to ensure that someone hadn't reported the spoonbill keeling over dead late in the day on Saturday.  That done, I filled up a travel mug with more wonderful coffee, grabbed my backpack and my scope, and headed out the door at just before five.  The rental car came with XM radio so I sang along to sixties tunes for the entire two hours and fifteen minutes (and about fifteen dollars worth of bridge and highway tolls) it took to get to Brigantine.  By the time I arrived I was either ready to see some birds or to start a karaoke company!  And, after seeing how thick the fog was, I considered giving up on the birds and going for the karaoke option!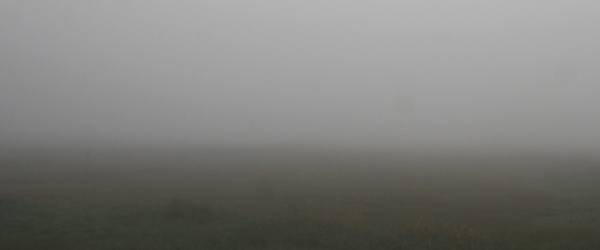 In the fog I could hear occasional chip notes as migrants passed overhead and, closer to me, I could hear chickadee noises, and I soon spotted my first cool bird of the day, at least for someone who comes from the land of Black-capped Chickadees, a Carolina Chickadee.  I did a brief tour around the visitor center, peering into trees, hoping to find some warblers or other neotropical migrants, but came up empty.  Then I checked the sightings log and, sure enough, the Roseate Spoonbill had not only been sighted the day before, but the grid coordinates on the refuge were given, which seemed like it make finding the bird easy. But then I looked back through the log and saw that the grid coordinates from different days were wildly divergent, which just made me resolve to carefully search every inch of the refuge if I had to!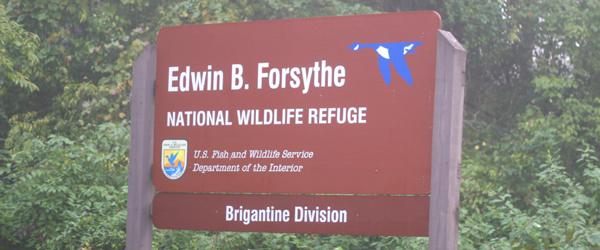 The first stop on the auto loop was a fogged in boardwalk from which I saw both a Clapper Rail and a Seaside Sparrow through the fog.  Not a bad start to marsh birding!  Other birds in the vicinity included a Belted Kingfisher, White-throated and Song Sparrows, Eastern Phoebe, Northern Cardinal, and a Carolina Wren.  Happy with the stop I got back in the car and drove onto the refuge's auto loop, a one-way dirt road from which I would use the car as a blind and try to handhold my digiscoping rig, balanced on the window, to take some shots.  I think that, despite the fog, the method worked rather well, as the Savannah Sparrow, Bobolink, Swamp Sparrow, and Saltmarsh Sparrow below show.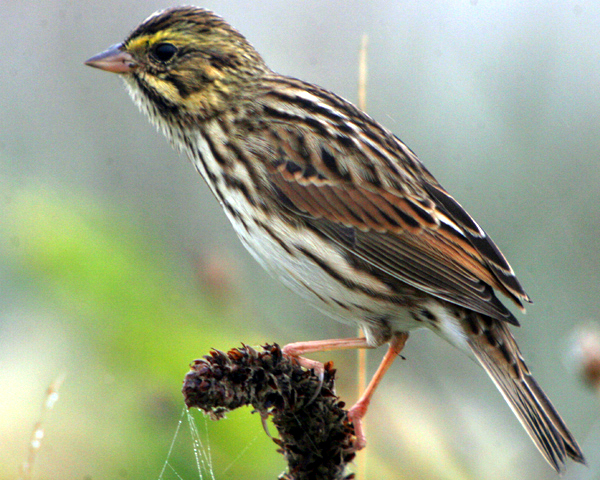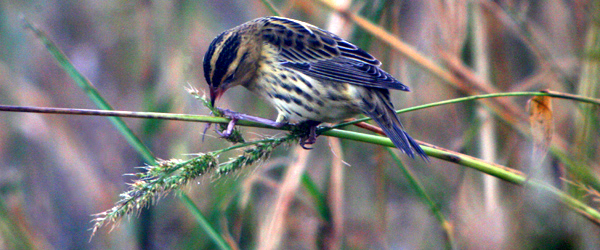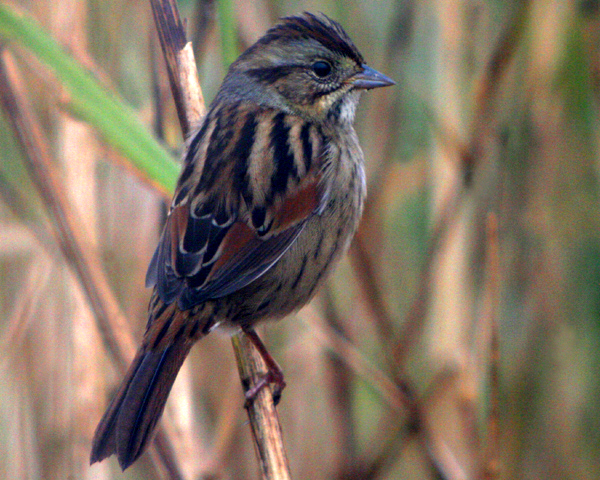 The sheer volume of sparrows along the road was rather amazing, and pulling over and spishing often resulted in them coming too close for me to focus on them.  I ended the day with nine species of sparrow, including the species already mentioned, a Chipping Sparrow, several Eastern Towhees, and a Lincoln's Sparrow that did not cooperate for pictures.  Not a bad haul for a marsh!
I also spent an inordinate amount of time picking through a large flock of Red-winged Blackbirds and European Starlings, trying to find a previously-reported Yellow-headed Blackbird but failing in that endeavor.  I did manage to add a couple Brown-headed Cowbirds to the day list though, and took this shot of lots of blackbirds streaming past the car.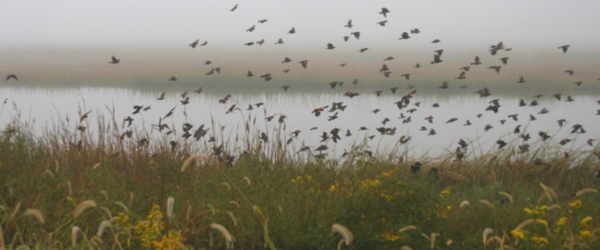 And though the fog was largely frustrating because of the limited visibility it caused it also made spider webs stand out and probably kept passerines active longer than they otherwise would have been.  So, while I would have preferred getting some nice slanted light to photograph in I must say that the fog gave back some of what it took away from this photographer.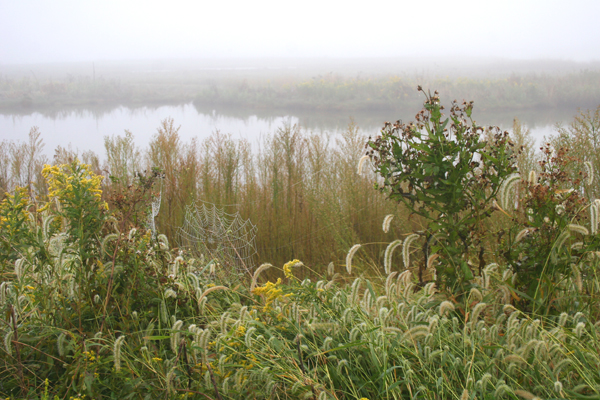 Of course egrets and herons galore were around in the great habitat of Brigantine, with Great and Snowy Egrets foraging all over the marshes, Great Blue Herons sprinkled here and there, Black-crowned Night-Herons roosting on two marshy islands, and a single Tricolored Heron made an appearance and then disappeared from view.  Forster's Terns were diving everywhere there was enough water to hold fish and occasionally I managed to get one while it was perched.  By the way, the terns were so close that the flight shot below was shot with my 50mm lens, though, of course, the portrait was digiscoped.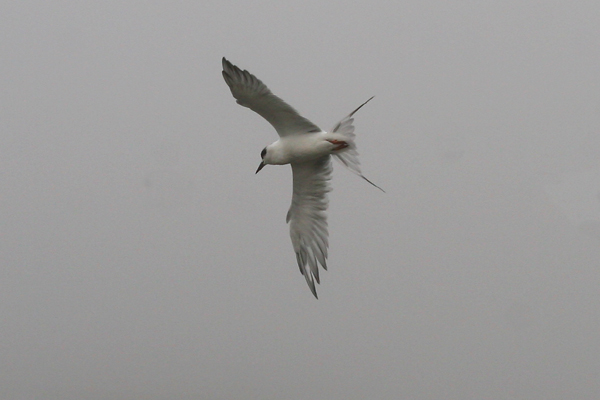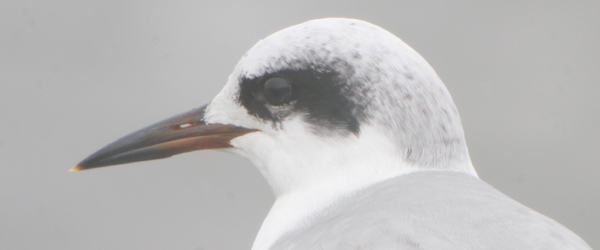 And what other birds did I see out and about at Brigantine?  Hmmm…well, there was a Peregrine Falcon perched nice and close to the road.  I guess folks might want to see a picture of that.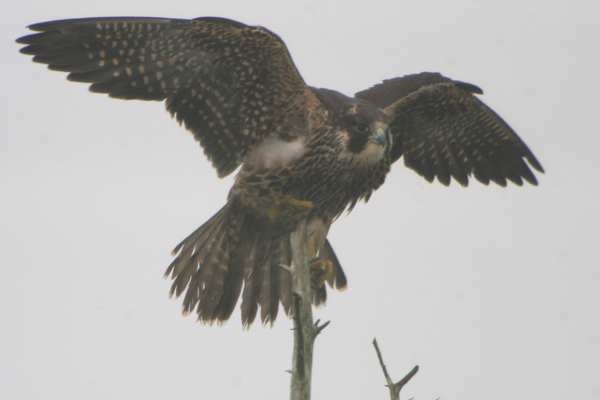 Yeah, I sat and watched and photographed that beauty for quite some time.  I also appreciated some shorebirds on the final stretch of the auto route, not as much as a Peregrine Falcon appreciates shorebirds, but several Pectoral Sandpipers, three Stilt Sandpipers, Semipalmated Plovers, Dunlin, Killdeer, Black-bellied Plovers, Least Sandpipers, Short-billed Dowitchers, Greater Yellowlegs, Lesser Yellowlegs, a White-rumped Sandpiper, and two Wilson's Snipe were all nice to see.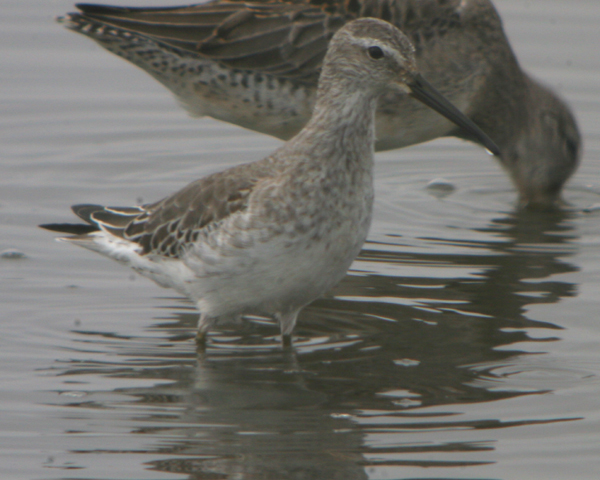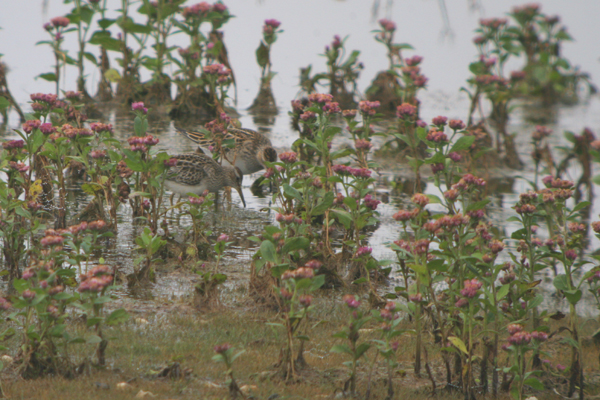 There were waterfowl about too (as if I haven't already mentioned enough birds!).  Everything from Mute Swans to Green-winged Teal, from Canada Geese to Northern Shovelers.  I was impressed by quite a few Northern Pintails and happy to see two Blue-winged Teal.  Best of all, though, was a single Snow Goose, my first since the last lingerers departed Jamaica Bay back in May.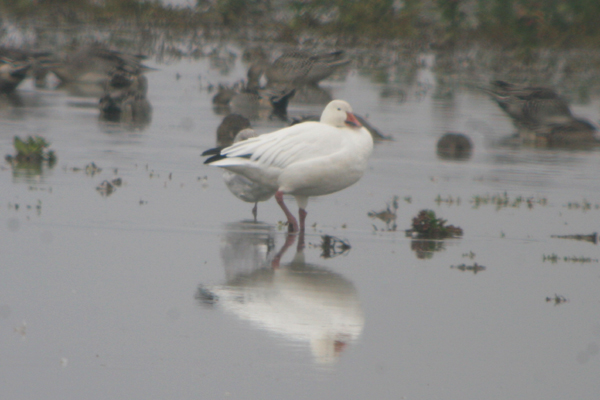 At the end of the loop I spotted a couple of Eastern Bluebirds and a Blackpoll Warbler and then I was back at the visitor center and discovered that the Roseate Spoonbill had been spotted.  Rather than go into the story of how I spotted it again I will mercifully begin to end this overlong post and just say that in addition to adding the spoonbill on my second lap around Brigantine I was also fortunate enough that some other birders pointed out a Marbled Godwit to me, my only other year bird of the day.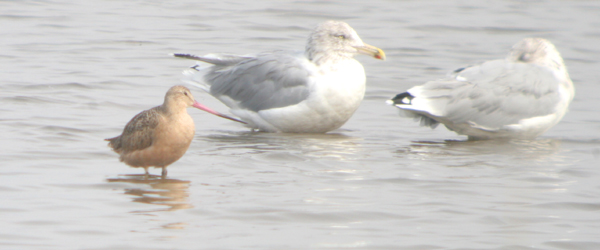 It was a marvelous six hours of birding at Brigantine and mostly made up for the fact that the trip that only took me two-and-a-quarter hours on the way down took three-and-three-quarters hours on the way back.  Jersey traffic can be horrific!